Around sixty years ago, cannabis effectively arrived in the UK when new migrants from former British colonies brought with them a habit for using it recreationally and for its therapeutic benefits.  
Despite often heavy handed enforcement by the police, cannabis use increased among the population in the 1960s and 1970s. Estimates vary and available data is hardly reliable, but it seems that today around 2 million people in the UK smoke cannabis, of whom about half are aged 16–24.
Despite its widespread use, cannabis remains a Class B drug, carrying sentences of up to 14 years imprisonment for production and supply and 5 years for possession. However, the UK government's approach to enforcement has hardly been draconian, tending to leave the law standing but largely permitting the police and courts to decide how stringently to apply it.
People typically start using cannabis in their late teens or in early adulthood, usually driven by curiosity, rebelliousness, peer pressure or a mix of all three. Those who continue to use it as adults do so to relax, to escape, to be sociable, to become intoxicated, to improve their mood, to self-medicate, for pain relief, or because they are dependant on it. Evidence suggests that those with pre-existing mental health conditions such as anxiety, depression, schizophrenia and psychosis are particularly predisposed to using it, whilst use for medical purposes is increasingly prevalent.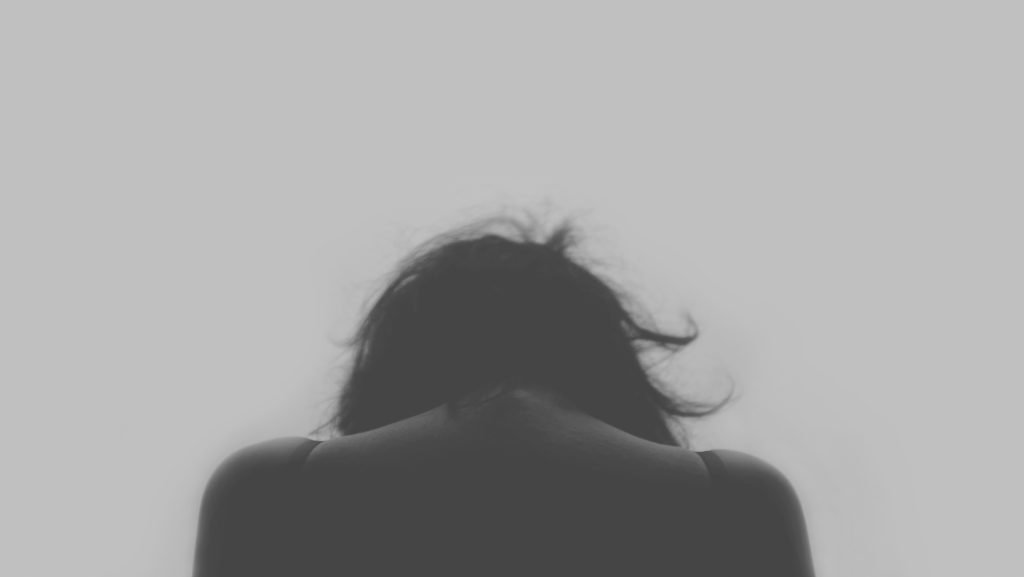 Over the years there have been sporadic campaigns to promote decriminalisation and legalisation of cannabis use but none have been successful. The last high profile campaign was in 1997, led by the then editor of the Independent on Sunday, Rosie Boycott. It petered out after she left the paper a year later.
Two years ago when we launched Volteface we made a commitment to adopting a fresh approach to drug reform. It seemed that the most important innovations were taking place overseas, whilst here in the UK the debate about alternatives to existing drug policies had become ossified. This was never more apparent than in last year's General Election when over 80% of the votes cast were for parties  — Conservative and Labour —  who included literally nothing in their manifestos relating to drug reform.
North America — the reform frontier
When it comes to reforming cannabis laws, it is to the Americas that one must turn. The reforms currently taking place in some US states, Canada (and to lesser extent in Uruguay) will change the nature of these debates forever.
Two developments in 2018 have particular significance:
California
On the 1 January, the State of California legalised cannabis for adult recreational use. Notwithstanding this intervention by US Attorney General some days afterwards, three aspects of California's legalisation plan mark it out as seminal. Firstly, the sheer size of the state's population and economy – 39 million people and a $1.8 trillion GDP  - at a stroke more than doubles the size of the worldwide legal cannabis market. Secondly the state's unrivalled cultural influence will have cannabis consumption permeate into movie scenes and television formats to be viewed all over the world. Finally the profits to be made in such a huge market by licensed businesses will finance the lobbying and political campaigning that will henceforth ensure that it is business, more than civil activism, that is likely to drive further reforms in the US and other territories around the world.
Canada
For the UK, it is what happens in Canada this summer that will be even more influential. Our constitutional cousin will legalise cannabis in line with Justin Trudeau's manifesto commitment to do so when he won the General Election in 2015. The three year process of multi-agency policy deliberation, public consultation, the investment in public health information and education, the constraints on marketing and advertising and the consistent framing around child and street protection goals, combine into the only implementation framework facilitating legislation that one can imagine any future British government emulating.
Cannabis in the UK
Over the past year, Volteface have been undertaking a detailed examination of how cannabis is perceived in the UK, the impact of its current legal status (and how it is enforced) and effectiveness of related public policies. We have also travelled extensively to acquaint ourselves with reforms in the US, Canada and Spain. It has been clear that reforms across the Atlantic overseas would, in time, influence the debate here but also that very different conditions apply in every country.
Today, based on this work we are delighted to launch our most ambitious project to date. Cannabis in the UK will take the conversations and consultations we have been having behind the scenes with members of the public, politicians and stakeholder groups into the public domain.
It is clearly time for a new public debate about cannabis and Cannabis in the UK will facilitate it.
We start this process having reached a settled view that, taken on their own terms, the Government's current policies relating to cannabis are simply not working. Millions of people who choose to consume cannabis mostly find it extremely easy to find either in the black market or by growing their own. Teenagers seem to have near ubiquitous access. Law enforcement of cultivation and possession is dwindling and applied inconsistently across the country (some police jurisdictions have declared de facto decriminalisation of possession), people in need of support don't know where to turn, and there is almost no investment at all in either pubic  information or school education programmes regarding the health issues related to cannabis use.

But it is equally clear from our polling and focus groups that a majority of the British public do not yet feel able to support the legalisation of cannabis. We do not consider their views to be invalid. The fears people express about reform need to be considered, understood and addressed. This is not an issue that can be resolved by solely taking into account the views of people who use cannabis.
So what are their concerns?
There are three that stand out and are to an extent very inter-related. The biggest one is parental fear. Most parents just do not want their sons or daughters being anywhere near cannabis. The two others are related to how cannabis use impacts on mental health (people nearly always back this up with personal stories of people they know who have suffered accordingly) and a real worry that people are more likely to move on to consume more dangerous drugs.
If anything these concerns have heightened as new perceptions of both policing priorities and increased potency of 'street cannabis' have settled in people's minds.
So how are we proposing to do?
Our intention is to have Cannabis in the UK become a catalyst for multiple conversations in different places and a convenor of debates between diverse groups. We initially plan to establish and support six separate groups, each will operate semi-autonomously and will be able to nominate a representative to a Strategic Partners Board we will establish later this year.
Details of the initial groups are set out in our Prospectus that you can download from the Cannabis in the UK website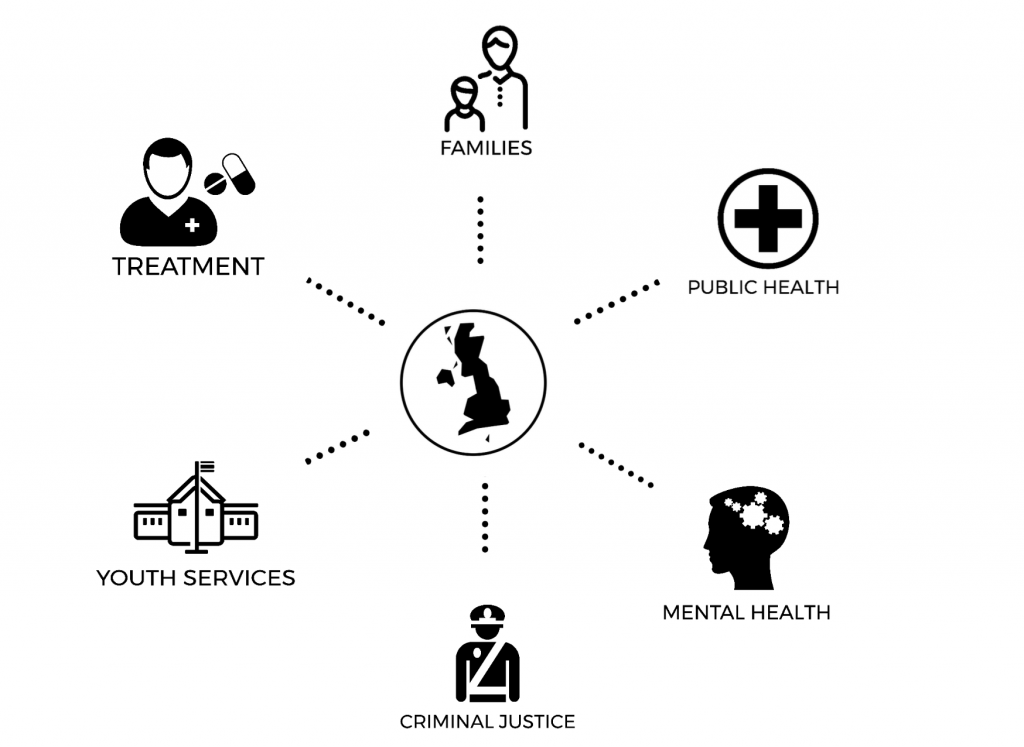 Our intention is to support these groups to host private and public events, commission and publish research and engage with mainstream media.
We expect that each of the six groups will centre around a key set of core issues. While some of the principal concerns facing each group will overlap, and it will be important for them to engage effectively with one another, the campaign groups will be treated as separate and distinct as far as possible.
Out initial focus in 2018 will be twofold.
Firstly, we want to develop a shared understanding across all groups about both the full impact of current policies and a broad conversancy with regard to how Canada is proposing to legalise cannabis.
Secondly to focus very specifically on how current policies on the health and life chances of children and young adults.
At this stage we are inviting civil society groups, academics and relevant professional organisations to contribute to each of the groups. We hope to have each of the groups up and running by March this year when we will announce further details.
We aim to publish our first report on how current policy impacts on young people in May.
To express an interest in engaging with Cannabis in the UK contact steve@volteface.me
To follow progress and for updates either join our emailing list or follow us on Twitter @cannabisintheuk.
Steve Moore is the Director of Volteface. Tweets @steve4good