Jon Liebling is Political Director of United Patients Alliance, the UK's leading medical cannabis patient advocacy group. This piece first appeared on his blog which can be read here. This version has been edited for brevity.
---
On November 7th, along with Gavin Sathianathan, trustee of the United Patients Alliance, I met with the Chief Operations Officer and Chief Product Marketing Strategist of GW Pharmaceuticals at a coffee shop in central London. There was nothing clandestine about it – just a coffee and a good chat about the world according to GW and how it differs from UPA's. We even found a couple of things we all agree on.
At the start of September, an article titled UK Patients Won't Benefit From GW Pharma's Expansion was published on Marjuana.com. Shortly afterwards I received a call from GW. They were interested in knowing more about the "cannabis world", where it is, what it is, and who is doing what. I have to say that they are very well informed.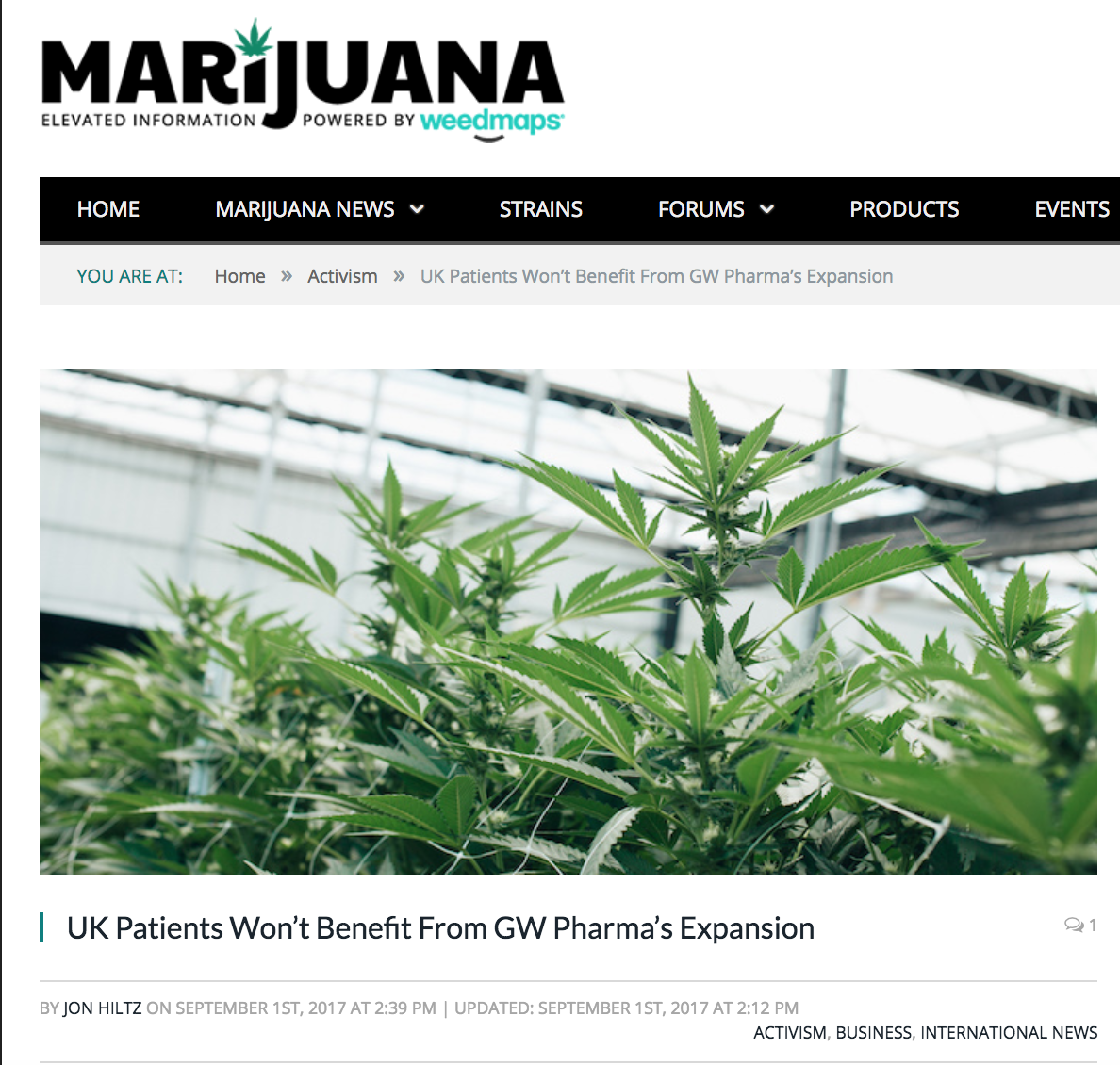 For the past 20 years, since its creation in 1998, GW has focused exclusively on the following goals:
"GW's strategy is to maintain a world leading position in the field of cannabinoid science and in the research, development and commercialisation of cannabinoid molecules as novel prescription pharmaceutical therapeutic candidates"
What do GW Pharmaceuticals feel about the legalisation of cannabis? They don't.
It is of no concern to their business or strategy whatsoever. Any more than legalising the production of heroin would be to a pharmaceutical company who produces Tramadol from Poppies!
What do they think about a change to the scheduling of raw cannabis in the Misuse of Drugs Act? They don't.
It is of no concern to them and doesn't really affect their research in any significant way. As long as they adhere to the conditions of their license, they can get on and do what they have to do. On the one hand, it is impacting their product marketing and education of medical professionals which is, in turn, impacting patient access in the UK. This is why GW have chosen to invest more in other countries that have less restrictive medical cannabis regulations. On the other side, it's current status in Schedule 1 does give them a competitive advantage, but, on balance, this has no real consequence.
They are very cautious about what they say and how they say it and it really is quite obvious that, far from being "in cahoots" with the UK Government, they continue to exist in spite of them.
They have spent a huge amount of time and money on working within existing policy, not trying to change it. Though it took them about eight years, GW successfully developed the world's first approved prescription medicine derived from the cannabis plant, Sativex, now in more than 30 countries, for the treatment of spasticity due to Multiple Sclerosis. They are aware of its limitations and further product research is ongoing.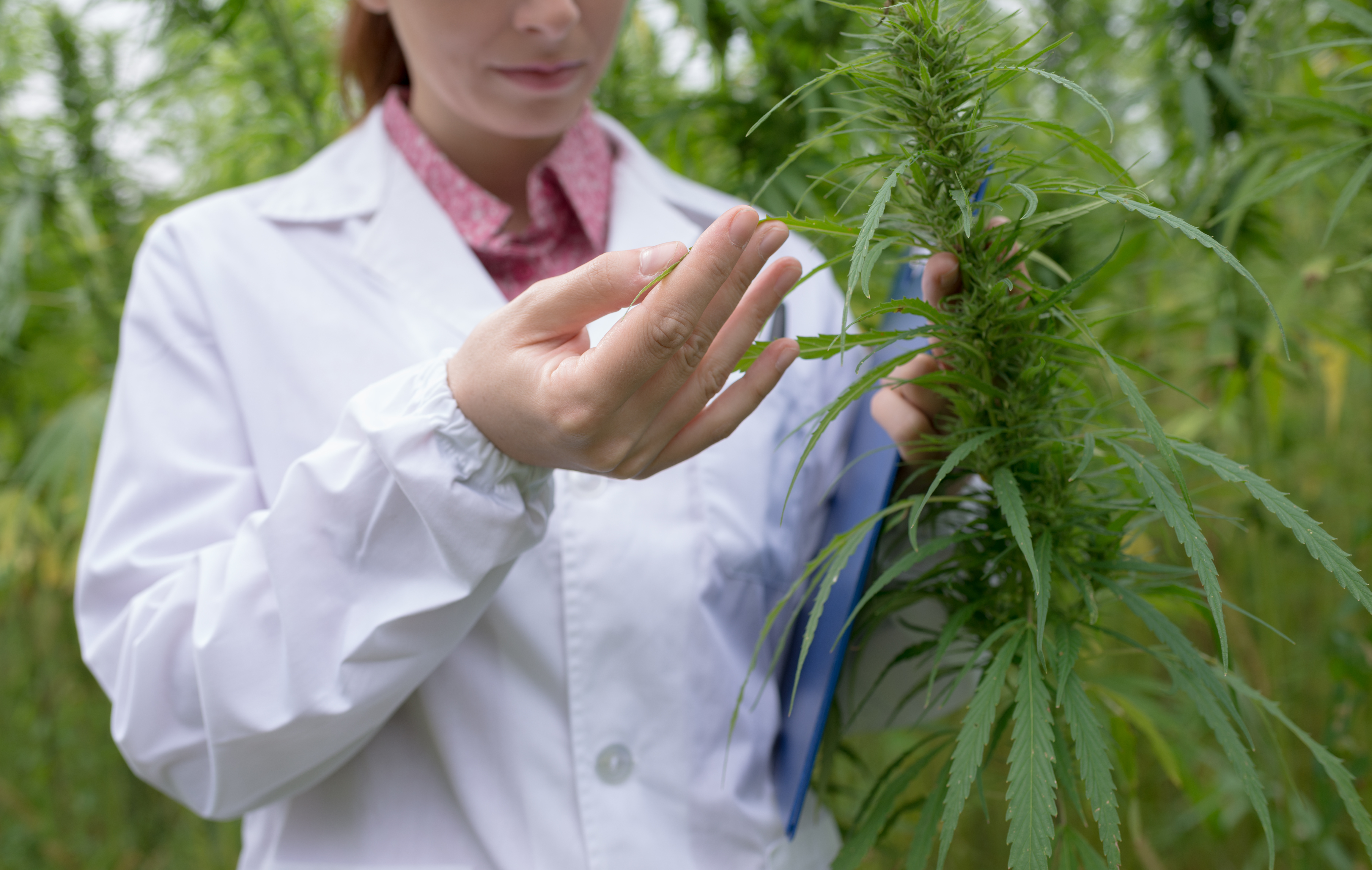 Interestingly, the cost of Sativex on private prescription bears little relation to the cost at which it leaves their production facilities, nor the cost to the NHS. The other fact of particular interest was that GW have absolutely no input on the scheduling of their approved medicines. That is between the Home Office and their advisory bodies to determine.
Their next product, Epidiolex, has a tiny footprint in the world of prescription medications. They are seeking approval for this cannabinoid medicine for severe forms of childhood epilepsy only. This is a 'niche', or as they say in their own words, 'novel' medicine. Their target is about 40k patients worldwide. To put this in perspective, this year GW are on course to lose $200m. Clinical trials are very expensive to run, so the idea of a 'Big Pharma' takeover of the cannabis space to make huge profits is not quite the reality (yet). Sorry to disappoint the conspiracy theorists, none of this sounds like 'Big Pharma' to us.
However, before you start thinking that this is an advert for GW, I was merely pointing out that they are not an enemy. But they aren't our friends either! GW are a pharmaceutical company. They are in business. They have no intention of apologising to anyone about this. They are here to stay, they have goals and they plan to achieve them.
A key takeaway was around the tension between GW seeing themselves as a pharmaceutical company versus many of us viewing them as a medical cannabis company. They believe they are in the business of pharmaceutical formulation, and the fact that they are using cannabis for the constituent chemical components is almost an afterthought.
As they plan their strategy for the next five years, GW are starting to look at some of the wider implications of their growth and how or where they might fit into the broader world of cannabis as medicine. They are currently "fact finding" and talking to a few organisations they have found interesting. They found the United Patients Alliance interesting, even enjoying our recent medical cannabis patients' tea-party protest outside Parliament!
They feel they really are putting patients first through their uncompromising goal of producing a consistent pharmaceutical medicine that will do no one any harm and they have a very strong feeling about anyone making unsubstantiated and non-evidenced medical claims about cannabis and/or cannabis-based products, especially with regards to Cannabinoid Rich Hemp Oil Food supplements.
GW have a lot of data and have developed a lot of research, but what they are lacking is patient feedback. This is an area where groups like the United Patients Alliance are experts. I think we really can both benefit for a bit of sharing and collaborating – if the end goal is patient access to cannabis as medicine.
Whilst GW may not be our friends, they are not our foe either.
Moreover, they are the UK's largest company with an interest in cannabis and operating in the rapidly growing global pharmaceutical industry. It may well be in the UK's interests, especially post-Brexit, to have them succeed. I doubt Sativex or Epidiolex will give them significant hold or ownership over the future of cannabis as medicine as they are effectively still a niche pharmaceutical company.
We look forward to our next coffee!