The government is launching a new initiative that aims to tackle the harms from New Psychoactive Substances (NPS), it was announced yesterday. Public Health England (PHE), in collaboration with the Medicines and Healthcare products Regulatory Agency (MHRA) are piloting a new online system, "Report Illicit Drug Reactions" (RIDR) where healthcare professionals will report cases of suspected harm from illicit substances.
The UK-wide RIDR system will be accessible to all frontline health staff and the information will be recorded anonymously using an online portal. Staff will be encouraged to report the symptoms of patients they suspect to be under the influence of NPS, such as Spice, and share advice on how to deal with these symptoms. The data will then be analysed by experts to identify patterns of symptoms, which will then be used to inform treatment guidance. The idea is that this will help improve existing knowledge of the harmful effects of NPS and help staff deal with the unique challenges they bring.
According to 2015-2016 crime studies for England and Wales, 2.5% of young adults took NPS, although the rates were much higher in homeless and prison populations. Despite this, the effects of these substances are currently very poorly understood, not least because there are so many different variations, with more joining the market all the time, which makes it hard to work out which specific NPS has been taken by a patient. Professionals currently rely on crime statistics and coroners reports for information on NPS, so a new information source could potentially be very helpful. This platform could be used to share advice on how to help deal with overdoses, share best treatment practice for various services and allow doctors to swiftly detect new varieties of synthetic drugs.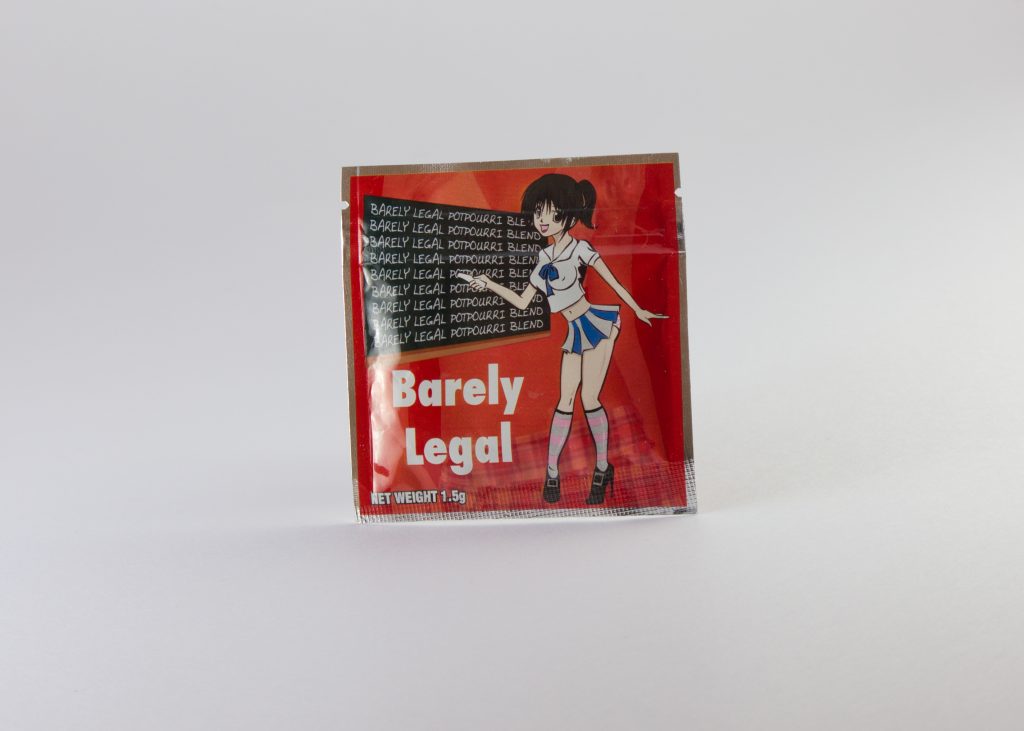 Rosanna O'Connor, Director of Drugs, Alcohol and Tobacco at PHE said:
"We want to encourage all frontline staff in settings such as A&E, sexual health clinics, prisons, drug and mental health services, to use the system, which over time will greatly increase our knowledge of these new substances and ultimately improve patient care."
However, there are a number of difficulties with gathering information this way. For example, as previously mentioned, there are hundreds of different NPS with a wide range of chemical make-ups, toxicity and symptoms. Even within the class of Synthetic Cannabinoid Receptor Agonists (SCRAs), some are far more harmful than others. Due to this, there may be specific treatment responses that would be appropriate for some and not for others, so identifying the drugs is key. Unfortunately, it is very difficult for health care professionals to know which they are dealing with to accurately report it. It is possible that they may just use generic brand names, such as Spice, which could refer to a number of different chemical compounds. Due to these identification problems, there is a good chance healthcare professionals still won't know what they're dealing with.
On top of not knowing exactly which NPS the patients have taken, it is also hard to differentiate what is harm from the NPS and what is due to underlying health conditions. Moreover, many people are poly drug users, so the symptoms presented could be caused by a number of different substances. This could result in a long list of symptoms being attributed to Spice alone, for example, that were actually caused by complex interactions of Spice with other NPS, drugs such as heroin or cocaine and/or mental health conditions, all of this contaminating the information. Therefore, whilst it may be useful to get information on symptomatic presentations, it could prove difficult to relate them to specific drugs and combinations.
Harry Sumnall, a professor in Substance Use at the Centre for Public Health, Liverpool John Moores University, told Volteface:
"I think the new system will be useful in helping to collate data on the range of presenting symptoms and perhaps assist clinicians in sharing general treatment approaches (which should be in in accordance with existing guidelines anyway), but without identification of products consumed then the impact of the system will be limited. I'm not sure how useful receiving reports after consumption of what patients believe is 'Black Mamba' or other generic term will be with regards to identifying drug effects…

"The system may potentially pick up unusual sets of symptoms resulting from the consumption of a novel or new rugs, but again identification will be key, otherwise you just default to generic (sensible) treatment approaches. Furthermore, we know that prevalence of use of all NPS is really low, and so it might be difficult to characterise particular patterns of symptoms and harms as the system sets out to do, because the number of presentations will be relatively low."
However, despite these concerns, Sumnall is supportive of the initiative and hopeful that it will produce some useful data. What is positive from this is that the government is clearly taking the challenges facing NPS users and frontline staff seriously and undergoing measures to try and help deal with them.
Words by Abbie Llewelyn. Tweets @Abbiemunch.