Almost 50 years ago The Times published one of the most famous editorials in the history of British newspapers. A few weeks before Mick Jagger was heavily fined thousands of pounds after a punitive trial for possession of cannabis. Conservative and middle-aged England thought he deserved it. But William Rees-Mogg, the then editor of The Times was unhappy. In a legendary leader he invoked Alexander Pope as he railed against the "primitive" impulse to "break a butterfly on a wheel".
A few weeks later he published a full-page advertisement dedicated to the proposition that "the law against marijuana is immoral in principle and unworkable in practice". It contained the names of 50 prominent people from Jonathan Miller to an ambitious young MP Jonathan Aitken. They even launched a short-lived campaign advocating the decriminalisation of marijuana.
None of this worked. No one in power paid any attention. The people involved are now mostly long-dead.
[Incidentally for the best account of this period and the politics of cannabis that both preceded it and the punctuated equilibrium of policy making in the half century since, I urge you to read James H Mills' magisterial Cannabis Nation]
Yesterday the BBC's Social Affairs Editor Mark Easton posted a piece on the Home Office's desultory attempt to refresh the National Drugs Strategy.
In 2010 there were 1,850 responses to the drug strategy consultation, including from health professionals, charities, lobby groups, local authorities, government advisors, police and service providers.

Individuals with a close interest in drug policy, often because of the death of a close relative, were also encouraged to participate.

But not this time.

The new five-year strategy has been written with hardly any public discussion at all. You won't find any details on the Home Office website. Nothing.
This is happening at a time when more people are dying in the UK from drug-related deaths than due to traffic accidents and when, as Easton argues, "coroners now examine six corpses where cause of death could be described as the failure of the UK's drugs strategy".
It is not hard to understand why drug policy reform campaigners and activists are so despondent right now. Not only are they confronted with this Ministerial indifference coupled with bureaucratic obfuscation and worse — as revealed by the ever watchful Ian Dunt — but they have to come to terms with a Conservative Government they neither voted for nor support.
"It's better to light a candle than curse the darkness" – John F. Kennedy
Since the start of 2016 a new opportunity has emerged to reframe the debate about drug policy reform in the UK and it now needs to grasped.
On 11th January the Prime Minister David Cameron made one of the most important speeches of his premiership. This speech on 'Life Chances' and those he made subsequently on race discrimination, mental health and prison reform will culminate in a comprehensive Life Chances Strategy to be published before Easter.
If, as I believe he will, Cameron leads the Remain campaign to victory in the upcoming EU referendum, he will be in all likelihood enjoy a providential two to three years when he can focus on his legacy. For many reasons both personal and political — not least his party's enduring affiliation with the rich — the social justice focus of Life Chances is likely to command much of his attention as he prepares to leave Downing Street. It is plausible to imagine that Cameron sees his legacy as the near-completion of the Conservative modernisation project that he started in 2005, but which stalled after the 'great recession' of 2008.
It is in the context of Life Chances — and its constituent parts, particularly prison reform — alongside wider criminal justice and police reforms that we now must frame debate about drug reform.
There are three ways that it is possible to position drug reform with Conservatives. There remains a libertarian tradition within the party but it is statistically insignificant, politically neutered and consequently irrelevant. An economic case for regulation of drugs may appeal to some of the driest Tories but is unlikely to secure No. 10 support. It is within the context of the Conservatives' distinctive social justice agenda that the case for drug reform can be made.
This will require drug reform campaigners to both become conversant in Conservative thinking about social justice and relevant policy priorities and to forge alliances with other campaign groups. What has been striking is how over the past few weeks organisations such as the Howard League for Reform, Mind UK and others have hosted the Prime Minister — and other Cabinet Ministers — and have broadly welcomed his new social policy interventions.
Last year attending the world's largest drug reform conference in Washington DC, I was struck by how the event was curated to wholly integrate the themes of #BlackLivesMatter and prison reform. 
This has now become a meme.
Yesterday Arnold Cabarris, who has been incarcerated for over 17 years, for non-violent drug offences posted this article, capturing the spirit of lawmakers, both Republican and Democrat, who are taking forward new alternatives to imprisoning drug offenders.
Here in the UK many involved in criminal justice reform have told me that the Lord Chancellor's prison reforms can't work unless there is a reduction in rates of incarceration, and further that drug policy is essential given the huge proportion of prisoners who are serving time for acquisitive crime linked to drugs.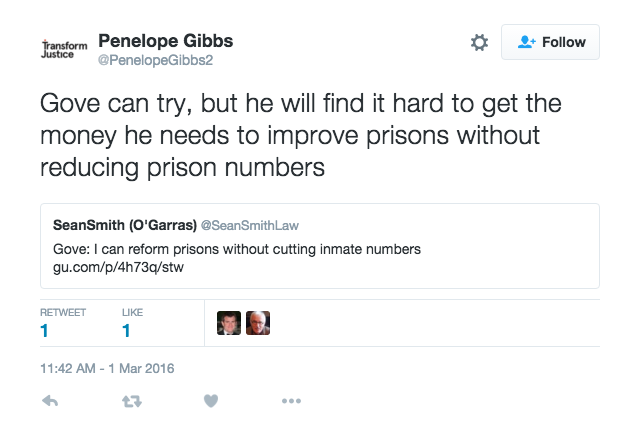 The best selling business book in 2016 is Gillian Tett's The Silo Effect, which lays bare the eponymous 'silo effect' and explains how people organise themselves and interact with each other in Government and business but do so in ways that both limit information sharing and restricted thinking. This is endemic problem in commerce and policy, but also in social change movements as well.
At VolteFace we see real potential in experimenting with new partnerships and networks to explore drug policy change with other contiguous social policy reforms. This is particularly prescient in the context of what we know about the Conservative Government and their policy priorities.
In the coming weeks we will be engaging further with campaigners and activists and publishing further thoughts about how we can collaborate and innovate. We would very much welcome your thoughts and ideas as we proceed.
As things stand it is imperative that we think afresh, engage openly and recognise the need to renew and reinvigorate our campaigning.