Volteface recently visited Toronto and Ottawa to learn more about the Canadian government's plans to legalise cannabis. Here are the thoughts of our Director Steve Moore:
Ten Things I Learned in Canada Last Week: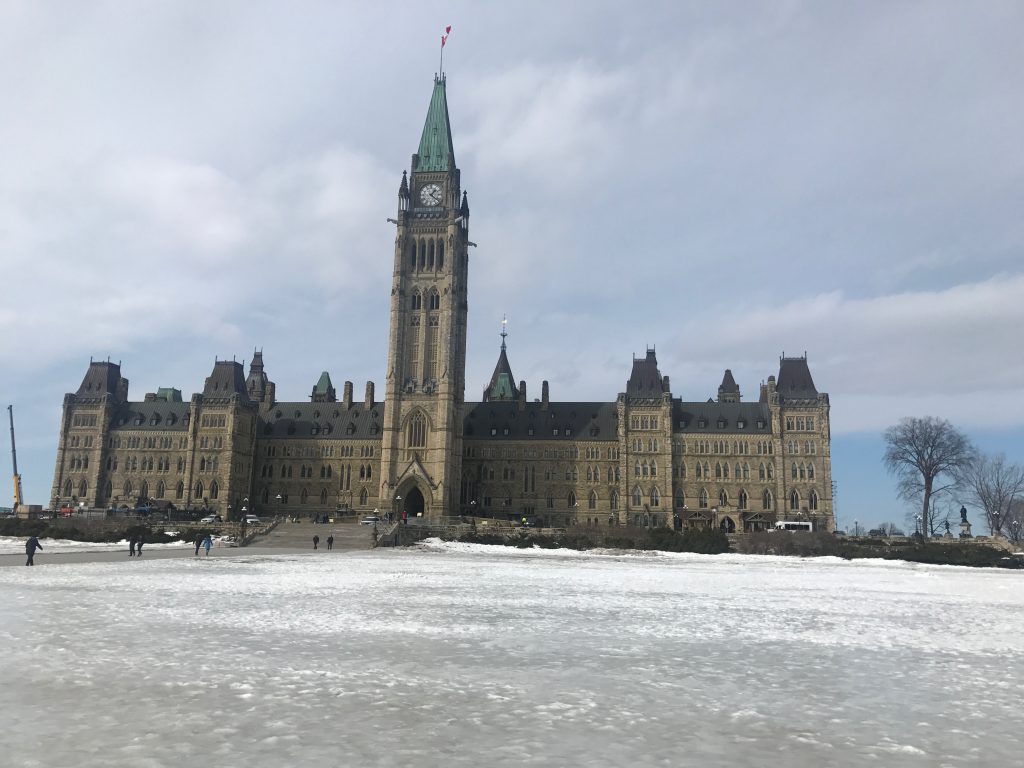 1. The Canadian Government is on course to legislate this year to create the world's first controlled regulated market for cannabis cultivation, distribution and sales.
Trudeau remains very popular, his official opposition is in disarray. The bill may be delayed in the country's upper house, the Senate, but there is every likelihood it could pass before the summer recess in July.
2. The framing of the policy remains key.
Two aspects of this struck me last week. The first, everyone talks about creating a legal regulated and restricted market. Secondly, no one refers to recreational use but instead adult use. There is no deviation from the line that this policy is firmly focused on denying access to teenagers.
3. Context is everything.
Canadians probably consume more cannabis per capita than any other nation on earth. There is an overwhelming sense that its use is culturally embedded in the country – particularly in British Columbia. In the UK, cannabis consumption retains a transgressive aura. Not so now in Canada.
4. Canada is facing down a drug crisis – but it is not problematic cannabis use.
Fentanyl use is at crisis level. In 2016 two Canadians a day die from fentanyl overdoses. 60% of all overdose deaths from illicit drug overdoses involved fentanyl (up from 4% in 2012).
5. Bill Blair is now the most influential advocate of cannabis legalisation in the world.
Trudeau's choice of the most respected law enforcement officer in the country has paid off. Blair has no appetite for wider drug reform, but makes a compelling case for legalising and restricting access to cannabis. He accepts there is a near-ubiquitous access to cannabis and advised Trudeau when asked his position that police should be focused on "policing the minors market and the drugs that kill people". He has delivered the support of police chiefs across the country and made it almost impossible for Trudeau's Conservative opponents to oppose the policy.
6. Canadians pride themselves on how successfully they have reduced tobacco consumption.
In terms of marketing and advertising, the public health officials are leaning towards defaulting to those that apply to tobacco (not alcohol), so expect clear packaging and a prohibition on advertising.
7. Home growing of cannabis is being contested fiercely by the police.
They contend that it is at odds with the thrust and spirit of the legislation that it is bound to facilitate black market activities, and that anything that requires police having access to peoples homes should be avoided. Given Blair's influence I expect this position will prevail.
8. The market is going to be huge and sophisticated.
Currently, the bulk of cannabis consumed in Canada is generated by the demand for medical supplies and the secondary market it creates. There are hundreds of dispensaries in the main cities, but very few in rural areas who are serviced by frictionless mail order. One new medical license per month is being issued by the Department of Public Health as the market bulks up. New listings of cannabis companies on the stock market are also running at one a month. A key looming decision regarding allowing vertical integration is likely to lean towards separating cultivation from retail, but my sense is that emerging industry lobbyists will challenge this in the early years of legalisation and may, in time, win this as mail order — 0r deliverisation — becomes the norm.
9. Unlike Britons, Canadians are much more sanguine about the risk of cannabis abuse and the dangers of self medicating.
They mostly see cannabis as benign so the public health officials challenge in the country is to raise awareness of these issues. There is little public discourse on THC-CBD ratios, promoting CBD buffers of incentivising use of e-pen and vaporisers.
10. Comparing the UK with Canada?
The cultural context is different, but the political framing, with its focus on restricting access to minors and addressing criminality, could conceivably be finessed into a socially conservative case for legalising cannabis. British activists and advocates of reform should be paying attention. The Canadian approach to reform is the only game in town.