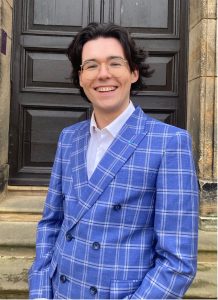 We are delighted to announce that Jay Jackson has joined Volteface as Head of Public Affairs.
He will be leading on political engagement, bringing his intimate understanding of politics to the role, as well as contributing written content and ensuring that Volteface continues to be a hub of unique and engaging ideas and political strategy.
Jay said "I'm absolutely delighted to be joining the team at Volteface. It's an organisation with an impressive history of successfully campaigning for and enacting change, and has fantastic connections with other think-tanks and drug policy organisations.
Drug policy change is coming, and it's our job to ensure that it's done both promptly and properly. Volteface will continue to be at the vanguard of the push for drug policy reform, and I look forward to working with the team to help make the policy change desperately needed to transform peoples' lives."
Paul North, Director of Volteface said "I am delighted to welcome Jay to the Volteface team as Head of Public Affairs. Jay brings an exceptional amount of knowledge, experience and passion to the team which has already proven to be invaluable to the organisation. 
Our strategic plan for 2022 places a strong emphasis on further strengthening our political network and relationships with key allies. I have no doubt this network will flourish under Jay's leadership and I look forward to working with him as part of the senior management team at Volteface."
Jay is a political communications and strategy specialist, with a breadth of writing, research, communications, and policy experience. He is also a keen writer and political commentator, and has written for Labour List and Tides of History as well as contributing a range of content for the Volteface website.
He is particularly interested in harm reduction as a social justice issue, drug use and the night-time economy, and the social, political, and historical contexts of drug use. His interest in drug policy, and desire to push for reform, was sparked during his time at university – resulting from a tragic drug-related death at a university nightclub. 
He graduated with a BA in Politics, and an MA in Modern History, from the University of Sheffield – and after completing his studies worked in an MP's office.
If you'd like to work with us please don't hesitate to get in touch – jay@volteface.me