For over half a century, various activist groups in the UK have launched campaigns to legalise cannabis, but with little success.
One of the most effective arguments used by those opposed to reform is the absence of any existing regulated legal markets for selling cannabis. This is no longer the case. Over the past five years, eight US states (including California) have voted to legalise cannabis. Next July, Canada will become the first country to legislate with a general election mandate to do so.

So this issue will inevitably become more salient in the years to come. What is already clear is that reform takes place within particular social and cultural contexts. Local conditions dictate its priorities.

Here in the UK, the debate around cannabis cannot ignore the issue of mental health. For years, there has been conjecture in this area as the potency of cannabis, its addictiveness, the impact it has on young people, its links with psychosis, and the best way in which to address its illicit market have all been debated at length. Into this context comes Street Lottery.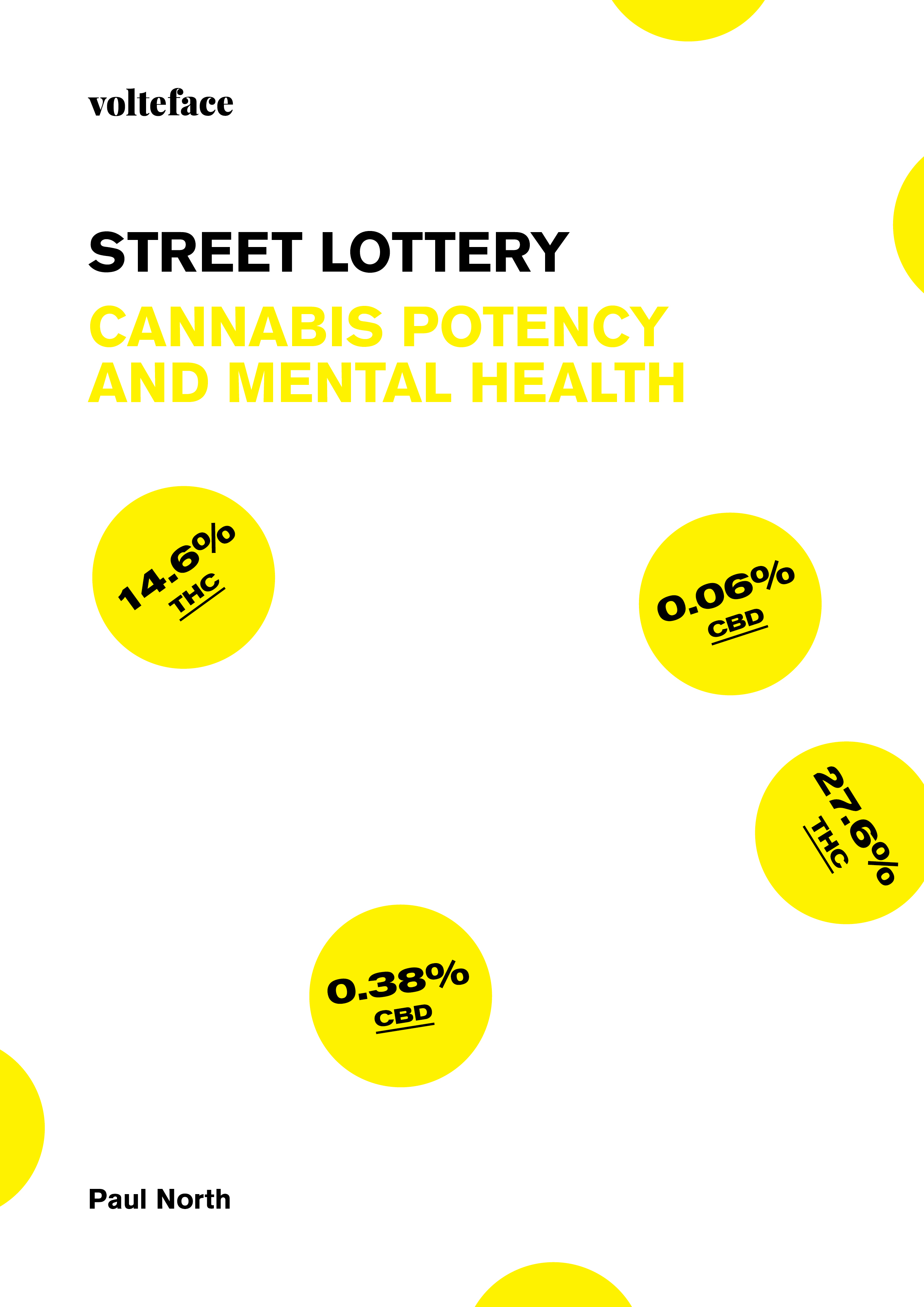 This report provides a concise and compelling new account of the deleterious consequences of leaving cannabis in the hands of the black market. Drawing on insights from world class academics and original research, it was commissioned to stimulate a better informed and more nuanced public debate.
With inadequate treatment provision, a lack of understanding around the key points, and no effective policy in place, there is an urgency to this issue which can longer be sidestepped. We must be brave in discussing and properly examining the implications of, not only the existing illicit market for cannabis, but the real challenges that exist in implementing a safe and responsible system of regulation in which mental health is a key priority.
Steve Moore is the Director of Volteface. Tweets @Steve4Good