Chapters
The UK night time economy (NTE) is priceless. In direct economic terms alone, it has been estimated to contribute in excess of £66 billion to the UK economy, accounting for nearly 6 percent of GDP, and employing 1.3 million people.1
It keeps people flocking to our towns and cities and is a huge source of social and cultural capital, providing iconic venues, homes for new music, and space where people can socialise, unwind and relax. For example, British music alone contributes £1.4 billion in exports.2UK Music (2013), The Economic Contribution of the Core UK Music Industry in 2012, UK Music. However, it is not simply the venues, the music and the infrastructure that keep our night time environments vibrant, varied and exciting places to be, it is the people that go out and enjoy them. Their health and wellbeing must remain top priorities if the UK's night life is to continue to flourish.
Initiatives exist to address many of the anticipated risks encountered in the NTE, and open conversations frequently occur on issues ranging from alcohol harms to reducing violence, safeguarding against vulnerability, and raising awareness of mental health. However, harms relating to club drug use, and how to address them, are all too often overlooked. Legal, political and cultural barriers prevent dialogue on drug-related issues in the NTE, and much needed conversations about the practical solutions are glossed over. Venues express concern for their licences; councillors, mindful of the need for re-election, shy away from controversial issues; and police negotiate potentially ambiguous drug laws, squeezed budgets and competing enforcement priorities.
Drug Use in the NTE
Drug use within UK night life environments is unavoidable, with clubbers more likely to take cocaine, ecstasy and cannabis than non clubbers. It is estimated that frequent clubbers are 10 times more likely to take Class A drugs than non clubbers, with over 20 percent of frequent clubbers (going to clubs 4 or more times a month) taking Class A drugs in 2017 compared with 2 percent of adults who had not attended a club in the last month.3Broadfield, D. (ed) (2017), Drug Misuse: Findings from the 2016/17 Crime Survey for England and Wales, Statistical Bulletin 11/17, London: Home Office. Not a single dance club venue in the UK can confidently claim be drug free, and yet divergence between the reality of what occurs in our clubs and bars and the rhetoric of 'zero tolerance', often necessitated by the licensing conditions mandated by councils, leads to a failure to adequately address the drug-related harm in these environments. Individual venues can become scapegoats for this failure, while other stakeholders responsible for ensuring the safety of our NTE can 'pass the buck', creating animosity between night life industries and regulatory authorities.
Misunderstandings from police and councils about the value and purpose of the NTE add fuel to this tension. The persistent pressure of media and public scrutiny can lead to the adoption of punitive, 'tough on drugs' approaches which, rather than tackling the problem of drug-related harm, simply damage individual venues, their relationship with regulators and the health of the broader NTE.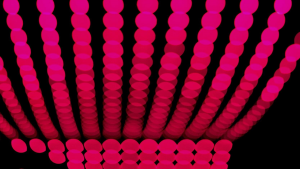 Addressing Drug-Related Harm
It is an often-repeated plea from the events and hospitality industries: if we cannot even keep drugs out of our prisons, what hope do we have of keeping them out of our pubs, clubs and bars?
Rather than focussing solely on whether and how we can keep drugs out of our night life environments, if we acknowledge that some level of drug use is inevitable in these settings, a more prescient question to ask, for all stakeholders within the NTE, is: what more can we do to help keep people safe from drug-related harm, and to enable them to keep themselves safer?
This report provides answers to this question. Innovative solutions exist and are in operation to improve night life environments and leisure events across the globe. Specifically, this report proposes four key initiatives, all of which are already in operation at leisure events, both in the UK and abroad, and recommends their implementation across our towns and cities:
Drug safety testing services available to the general public in night time districts;
An independent information campaign on reducing drug-related harm;
Training for night time staff in how to respond effectively to drug use in the NTE;
The adoption of the UK festival drug policy of '3Ps: Prevent, Pursue, Protect' in licensed venues.
The report provides a detailed description of each initiative, explains its underlying purpose, stakeholder involvement, and outlines key considerations for its implementation. If implemented on a wider scale, with support from all stakeholders and following a partnership approach, these solutions could significantly reduce drug-related harm in the NTE, and by extension contribute significant social, economic and cultural benefits.
Providing Solutions
The major perceived barriers to implementation of these four initiatives are addressed with practical solutions in this report, including concerns regarding stakeholder relations and media perceptions. Licensing concerns regarding venues' implementation of these initiatives are examined and addressed, factoring in the wider impact on security staff, police and health services.
The findings and recommendations in Night Lives are intended to provide a clear guide and strategy for stakeholders currently unsure about how to address drug-related harm in their local NTE. For stakeholders unsure about whether this is an issue that is relevant to them, this report aims to inform and ignite a conversation about reducing drug-related harm that is long overdue. Moreover, these initiatives for responding to drug-related harm place all stakeholders in the NTE on the same side, building bridges across sometimes fraught stakeholder relations, working collectively for a safer, more orderly, more enjoyable, more inclusive and more successful NTE.
Research
50 unstructured, anonymous interviews were conducted with representative stakeholders from the police, public health, licensing, local policymaking and night life industries, including venue owners and managers, promoters and industry body representatives, as well as lawyers, policy experts and academics. Through these interviews, new initiatives to reduce drug-related harm were proposed, the real and perceived barriers to their introduction were identified, feasible solutions to these barriers were advanced, and the wider value and opportunities for integrating initiatives into wider public health and NTE strategies were discussed. From these interviews, a series of practical recommendations to help relevant stakeholders implement the four initiatives have been proposed. Details of the report's methodology can be found in the Appendix.
Scope of This Report
This report is concerned with addressing the harms relating to drug use in the NTE and providing new, pragmatic and immediately actionable solutions within the current legal framework. Of principle concern are harms relating to what are typically considered 'club drugs' in the UK: predominantly, MDMA, cocaine and ketamine, but also to a lesser extent psychedelics, GHB/GBL, amphetamines and New Psychoactive Substances (NPS).
Alcohol-related harm in the British NTE, and initiatives to counter them, have been addressed extensively elsewhere and are not this report's primary concern.4For academic research on alcohol, licensing, violence and the British NTE see: Hadfield, P. (2006), Bar Wars: Contesting the Night in Contemporary British Cities, Oxford: Oxford University Press. Hadfield, P. and Measham, F. (2009), Shaping the Night: How licensing, social divisions and informal social controls mould the form and content of nightlife, Crime Prevention and Community Safety: An International Journal, 11 (3): 219-234. Hobbs, D., Hadfield, P., Lister, S. and Winlow, S. (2003), Bouncers: Violence and Governance in the Night-time Economy, Oxford: Oxford University Press. Winlow, S. and S. Hall (2006), Violent Night: Urban Leisure and Contemporary Culture, Oxford: Berg5https://www.drinkaware.co.uk/about-us/our-campaigns/drinkaware-crew/; https://www.drinkaware.co.uk/about-us/our-campaigns/cut-back-and-feel-better/; Wickham, M. 2012, Alcohol Consumption in the Night Time Economy, GLA Economics  The differences between the legal status and licensing requirements relating to alcohol in comparison to other drugs means that there are many concerns that relate to other drugs that simply do not apply to alcohol, and vice versa. However, the initiatives proposed in this report could also serve as effective and novel methods for tackling alcohol-related harm as well. This merits significant attention, as the negative impact of alcohol-related harm and excessive alcohol consumption are some of the biggest drivers of wider harm in the NTE. As many harms may be exacerbated by co-consumption of alcohol and other drugs, a regular occurrence in the NTE, initiatives that address both alcohol and other drugs have a greater capacity to counter the negative impacts of both than initiatives tackling each in isolation.
Similarly, this report is not directly considering initiatives that specifically tackle vulnerability or violence in the NTE. However, as both of these issues can be associated with consumption of alcohol and other drugs, the initiatives proposed in this report will also have a direct impact on reducing both violence and vulnerability, and this is central to considering their wider positive contribution to the NTE.
The types of drug use typically associated with the NTE are by no means limited to night time environments. Similarly, many of the issues that concern night life venues and events are priorities for organisers of daytime and other leisure events, such as festivals, gigs, carnivals and marches. Other stakeholders, including police and councils, will see many similarities in both environments, with the lines between day, evening and night time events increasingly blurred with the development of '24 hour' cities. Many of the arguments and recommendations relating to drug and alcohol harms, licensing, policing, security and welfare issues that are raised in this report, are just as relevant for daytime and other leisure events, albeit with some different priorities, and so should also be considered in the context of these events.
Recent research comparing different drug policy regimes suggests that state regulation of legal and illegal drugs removes the uncertainty around their contents and provides new opportunities and resources for education, prevention and treatment, which could greatly reduce drug-related harm.6Rogeberg, R., Bergsvik, D., Phillips, L., van Amsterdam, J., Eastwood, N., Henderson, G., Lynskey, M., Measham, F., Ponton, R., Rolles, S., Schlag, A., Taylor, P. and Nutt, D. (2018, forthcoming), A new approach to formulating and appraising drug policy: A multi-criterion decision analysis applied to alcohol and cannabis regulation, International Journal of Drug Policy. However, as this is not currently within the law and there is currently little political or public appetite to legally regulate club drugs, discussions on drug policy reform and the potential impact of state regulation of the illegal drug trade are beyond the scope of this report.
Continue Reading
Want to comment or contribute?
Join the debate on twitter @VolteFaceHub