Chapters
The original Icelandic model was based on Milkman's work regarding addiction and substance use. He argued that young people who were using drugs problematically were addicted to a change in brain chemistry rather than to the drugs themselves. He believed that they were seeking a change in consciousness to help deal with stress, an experience which does not have to involve the use of drugs.
Milkman felt that creating a natural change in brain chemistry would provide the experience young people desired but without the problematic side effects of drugs. Furthermore, such activities would boost wellbeing, self worth and provide positive relationships with others.
Alongside investment in activities, the model mobilised local governments and parents to take responsibility for young people.
The model's five key themes centred on a change in the law, a parental pledge, keeping children occupied, evidence-based research, and political support.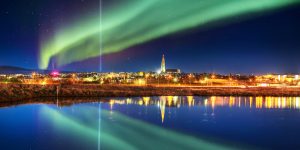 Changing in the law
To encourage young people to engage with their families and reduce the amount of time they spent outside of the home (which were perceived as times of risk with regards to drug and alcohol use), Iceland introduced a curfew for all young people aged 13 to 16. In the summer months, the curfew ran until midnight, in the winter months until 10pm.
To help enforce the curfew, parents formed groups and patrolled their local area, challenging any young people they found and informing the authorities if necessary. This process brought the community together, who took a shared responsibility for young people and gave a clear message to the children themselves – that the local community cared about their safety and that time spent with family is important.
Iceland also raised the legal age of buying cigarettes to 18 and, for alcohol, 20. The Government also banned all advertising for both cigarettes and alcohol, although this has been relaxed in recent years.
Parental 'pledge'
An additional law was brought into effect which involved every school in Iceland having to establish parental organisations and a school council with parental representation. To provide parents with additional guidance and support, the Government created an organisation called 'Home and School' which had four key areas of focus:
To raise the importance of spending quality time with children in the home.
To talk to children about their lives and experiences.
To learn who the children's associates were.
To ensure children stuck to the curfew and were in their homes at night.
Parents were asked to sign pledges to follow these guidelines, although they could be tailored based upon the circumstances and dynamic of the family home. Parents were encouraged to avoid unsupervised parties and facilitating the use of alcohol or drugs in the home.
Parents in Iceland were given $500 to spend on after-school activities to keep children occupied
Keeping children occupied
Parents in Iceland were given $500 to spend on after-school activities to keep children occupied, with the Government investing heavily in sports facilities. Participation in after-school activities was not only encouraged, but made easily available as leagues were established for children of all abilities.
Strong science and research base
Data is collected every year in Iceland on 14, 15 and 16-year-olds to measure the programme's effectiveness. The data measures several aspects of the young person's life from relationships with peers and their families to patterns of drug use. This data is analysed by social scientists and researchers assigned to the programme, before being presented to local communities. Local communities then have the best chance of ensuring that the programme meets the needs of the young people in their area.
Political support
Having an evidenced-based programme which is focused on the health and wellbeing of young people is a good sell to politicians. The Icelandic Government supported the model as it was clear it had robust mechanisms to monitor its effectiveness and was based on academic theory.
Continue Reading
Want to comment or contribute?
Join the debate on twitter @VolteFaceHub