Chapters
Steps to implementing the model are outlined in 'Youth In Europe – A Drug Prevention Programme'. The model has four progressive stages of implementation which are laid out in the document 'Substance use prevention for adolescents: the Icelandic Model'.
Collate data and establish the scope of the problem
The first stage of implementation involves creating a coalition of social scientists to examine the issue using national data. This could involve examining existing data on the subject or developing a new dataset which could establish the extent of problematic teenage drug or alcohol use.1Substance use prevention for adolescents: the Icelandic Model, Sifusdottir et al.
"Hit the road"
The next step is to present the collated data to local communities and neighbourhoods throughout the country. The concept here is to broaden the network of invested parties by presenting the issues at a local level. The aim is bring on board a range of stakeholders including policy makers, researchers, practitioners and members of the local community (schools, parents, teachers, sports facilitators, youth workers).2Ibid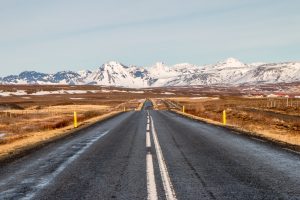 Local action
This stage involves implementing the activities and procedures at a local level. This includes the creation of after-school activities, parental groups and interventions to facilitate 'natural highs' for young people. The activities are tailored to the area itself and based upon resources, data and insights from the locality. Each programme is therefore bespoke and more likely to have an increased 'buy-in' from the community.
Integrative reflection
The final stage of the process is to continue to monitor and reflect on the findings from the data. The process involves updating and changing the interventions where necessary and reflecting on new data as it emerges. Every three years, the data collation becomes more comprehensive and the questionnaires include additional areas of interest to the research team.
There are a number of key factors which are unique to Iceland which have helped to facilitate the successful implementation of this model. Due to Iceland's size, it is easy for things to happen quickly and efficiently.3Ibid 'The 'Icelandic Model' describes the situation as follows:
'The model is based on quick and confident action, fuelled by the Icelandic values of independence, cooperation and roles for everyone. Moreover, vertical and horizontal integration of information, ideas, activities and analysis is natural and relatively easy.'
Continue Reading
Want to comment or contribute?
Join the debate on twitter @VolteFaceHub