Chapters
Faced with a rapidly changing drug market and unprecedented numbers of DRDs and hospital admissions (including for club drugs), there is a clear need for new and effective approaches to tackle these harms, particularly in the wider context of creating integrated night time strategies that address all the risks associated with the NTE. This chapter presents four new initiatives, some drawn from other areas of leisure and events management, that, if implemented, could greatly mitigate drug-related harm in the NTE. All four initiatives require some degree of acceptance from all stakeholders in the NTE in order for them to be successfully implemented: whilst some are predominantly industry focused, others require a partnership approach.
There are existing NTE welfare initiatives in place to reduce alcohol and drug-related harm, such as on-site welfare provision, safe spaces, street pastors and night angels.1Wickham, M. (2012), Alcohol Consumption in the Night Time Economy, GLAEconomics. Such initiatives aim to provide support and welfare assistance, and to mitigate harms to vulnerable members of the public, particularly as a result of alcohol and drug consumption. The initiatives detailed in this chapter aim primarily to prevent or reduce drug consumption and positively impact on drug-taking decision-making predominantly prior to consumption, thus targeting drug prevention – in line with the current Government Drug Strategy2Home Office, (2017) Drug Strategy 2017, Home Office. – as well as to reduce drug-related harm. They are designed to complement and augment the existing initiatives in place, to provide comprehensive support across the NTE, and should not be seen as an alternative. Existing initiatives already have a well-established evidence base and serve a valuable role addressing vulnerability in the NTE and alleviating the workload of emergency services.3The City and County of Cardiff, (2016), How to reduce Crime and Disorder in the Night Time Economy in a time of austerity, The City and County of Cardiff. The implementation of initiatives such as welfare provision and safe spaces in the UK has been detailed in other reports and so is not covered here.4Wickham, M. (2012), Alcohol Consumption in the Night Time Economy, GLAEconomics.; MAKE Associates (2017), A Study of 'Safe Spaces' in the UK Night-Time Economy, MAKE Associates. The proposed initiatives in this report aim to address a gap in the existing provision.
Drug Safety Testing Services
Initiative
"I have sent far too many young people to hospital simply because they misjudged their dose, mix, or their drugs were not the substance advertised. Testing facilities would obviously be a game changer for young drug users."
– Electronic music event promoter
Drug safety testing (sometimes referred to internationally as drug 'checking') is a forensic testing service whereby a member of the public can hand over a small sample of a substance of concern in their possession for chemical analysis. Service users then typically receive the results of the analysis in a counselling session alongside practical harm reduction advice.
In the UK there are currently two organisations delivering drug safety testing to the general public. The Welsh public health-funded WEDINOS postal service, established in 2009, is focused on New Psychoactive Substances and publishes its results online but does not offer a face-to-face service. The Loop's Multi Agency Safety Testing (MAST), has offered an on-site, face-to-face testing service for the general public at UK festivals since 2016.5The Loop is a non-profit social enterprise founded in 2013 by co-Directors Fiona Measham and Wilf Gregory. For more information see: www.wearetheloop.org
From 2010 onwards Measham shadowed Home Office and academic scientists who were testing behind the scenes at festivals and nightclubs, primarily for intelligence and evidential purposes. In 2013 The Loop was established and started testing behind the scenes for police and paramedics at a number of UK festivals and nightclubs, using similar equipment and analytical methods including FTIR spectroscopy, to share intelligence with partner organisations and to reduce drug-related harm on-site.6Measham, F. (2016), Time to Test: The Festival Drug Report – Part II, Volteface, July. In 2016 the general public were added to this reciprocal information-sharing process and with police support, were able to bring samples for testing too, in a service coined Multi Agency Safety Testing by Measham. The Loop's MAST service places strong emphases on both the brief interventions delivered by experienced healthcare professionals ahead of disseminating test results, and also on the collaborative, multi-agency partnership approach to the testing service. Test results and trend data are shared with partner organisations both on and off-site, as well as alerts issued on and off-site, with an overall aim of reducing drug-related harm at leisure events and more widely through greater monitoring of illegal drug markets. The Loop's protocol is designed to operate within UK law and MAST only operates after obtaining the full support of the local police, public health, local authorities, event organisers and other stakeholders.
To date, face-to-face drug safety testing has only operated in the UK at music festivals, although the Royal Society for Public Health, the West Midlands Police and Crime Commissioner, DrugWise and Transform Drug Policy Foundation have recommended that it be rolled out across the UK.7Royal Society for Public Health (2017), Drug safety testing at festivals and nightclubs, RSPH.; Jamieson, D. (2018), Reducing Crime and Preventing Harm: West Midlands Drug Policy Recommendations, West Midlands Police and Crime Commissioner.; Shapiro, H., Daly, M. (2017), Highways and Buyways: A snapshot of UK drug scenes in 2016, DrugWise.; Powell, M. (2017), Drug Safety Testing: Saving lives, increasing awareness, Transform Drug Policy Foundation. By contrast, city centre drug safety testing is currently in operation in many countries across Europe including the Drug Independent Monitoring System (DIMS), founded in 1992, which operates at 31 fixed sites across the Netherlands; Energy Control, founded in 1997, which operates in 4 sites across Spain; ChEckiT!, which is a mobile city testing service in operation in Vienna, Austria since 1997; Saferparty, which has been operating in Zurich, Switzerland since 2001; the Copenhagen drug consumption room started drug safety testing in 2017; and most recently the BCCSU fixed site drug testing service in Vancouver, Canada, which commenced operations in December 2017. Drug safety testing operates in these different countries under varying legislative restrictions and following varying protocols including both permanent fixed site drug testing services and temporary/mobile/pop-up labs. There are also variations dependent on the legal requirements of each country, the resources available, requirements of the local drug market and service users, and whether the primary specified purpose of the organisation is public health or research.8Brunt, T. (2017), Drug checking as a harm reduction tool for recreational drug users: opportunities and challenges, Lisbon: European Monitoring Centre for Drugs and Drug Addiction.; Kerr, T. and Tupper, K., (2017) Drug checking as a harm reduction intervention, BCCSU.
Case Study
The Loop's MAST service operates as follows: a member of the public anonymously places a substance of concern in an amnesty box or similar, where it is designated a unique identifying number. A team of trained chemists then analyse the substance with a barrage of four analytical methods to discern its identity, strength, and in the case of ecstasy pills, dosage. Any remaining remnants of the substance that are not destroyed in the testing procedure are handed over to the police, who regularly attend the service throughout the day, for safe police destruction. The service only operates with the consent and understanding of the local police and testing is secondary to destruction of all substances. The Loop's lab is usually located within or near the police compound, sometimes within a police portacabin, to facilitate a close daily working relationship on site including prompt police destruction of any remnants of samples from the testing process.
Results are typically available about an hour after the substance is dropped off. The results are delivered by a trained healthcare professional as part of an individually tailored brief intervention that typically lasts between 15 and 30 minutes. The brief intervention is anonymous and non-judgemental, with drug and alcohol use neither condemned nor condoned. During the brief intervention, along with a discussion about the service user's medical history and drugs career, the limitations of the testing process and results are clearly stated, the risks associated with drug use and information on how to reduce drug-related harm are communicated, and an opportunity to ask questions is offered. Additional information on the risks of polydrug use, alcohol consumption, addiction and sexual health is also provided, where appropriate. Service users are provided with an opportunity for onward referral to drugs services and may be signposted to other services of relevance. No samples are returned to services users, and the opportunity for the service user to dispose of further substances of concern in their possession, for onward police destruction, is always offered.
Purpose
Drug safety testing fulfils a number of purposes. It can provide up to date information about local drug markets which can then be used to alert other services and the public about substances of concern and mount an appropriate response, as well as inform a wider understanding of changing trends in drug use and drug cultures. It provides valuable information to service users about substances in their possession which they can then use to modify their behaviour. For example, about half of MAST service users choose not to consume a substance, or consume less than they had previously intended, once they discover the contents and strength. Alongside delivery of the results themselves, the key purpose of the brief intervention is to communicate information on drug-related harm and risk reduction practices to service users. The Loop's staff attend daily Security Advisory Group meetings on site at events and therefore disseminate test results and trends directly to all on site partner agencies including police, paramedics, welfare, security and event organisers.
Face-to-face drug safety testing is particularly well placed to reduce drug-related harm, because more detailed and specific information can be supplied to the service user, as well as to on site emergency services, and because brief interventions have been shown to be an effective method of promoting behaviour change, even in emergency settings.9Schmidt, C., Schulte, B., Seo, H., Kuhn, S., O'Donnell, A., Kriston, L., and Reimer, J. (2016). Meta-analysis on the effectiveness of alcohol screening with brief interventions for patients in emergency care settings. Addiction, 111, 783–794. When located in city centres, the opportunity for forensic analysis can be promoted directly to people who use drugs in the NTE as an additional incentive to engage with drugs services. Face-to-face services also act as a point of contact between members of the public and public health services and attract demographics who may not be in regular contact with any other services, particularly young people. For example, about 9 in 10 MAST service users have never discussed their drug use with a healthcare professional before. This provides a unique opportunity to engage these 'hard to reach' and 'hidden populations' with other public health concerns, such as alcohol harms, sexual and mental health, and addiction.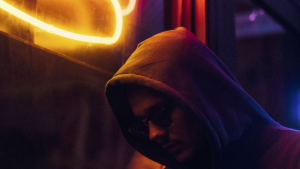 By contrast, whilst there is some merit in forensic testing for intelligence and evidential purposes and more broadly to monitor drug market trends, it is limited in that it does not allow direct engagement with the general public and therefore misses the opportunity to reach 'hidden populations', facilitate dialogue with healthcare professionals and provide individually tailored advice and information. Such testing behind the scenes after a drug-related incident or death is by definition reactive rather than preventative and is unable to accurately target alerts to specific drug using groups because it does not attempt to accurately assess the gap between what a dealer purportedly sold and what a user thought they bought, the unique contribution of drug safety testing to public health.
Stakeholder Involvement
Introduction of drug safety testing such as MAST encourages a partnership approach, whether in city centres or festival fields. In city centres, the primary stakeholder in its implementation is the local authority. Consent for the initiative, understanding of its function, and awareness of how its presence may affect police procedure is required from the local police. As drug safety testing is primarily a public health initiative, support from those responsible for local public health policy is also required. Local drug and alcohol services may also be involved in the delivery of the service, for example by providing staff to deliver brief interventions and/or city centre venues if appropriate. Alternatively, the local night time industry may provide venues and funds to operate the initiative, as well as providing publicity and cultural capital to increase public support and uptake, through their public endorsement of the service in cool and credible ways to target groups who are not otherwise engaged with drugs services.
Considerations
Drug safety testing requires a number of specialist skills to be delivered effectively. Poor service delivery could even prove counterproductive, as incorrect information or advice could put service users at greater risk, either through conveying a false sense of security or undermining trust in the analysis, results and accompanying advice. Chemical analysis should only be carried out by sufficiently skilled and trained scientists with a thorough understanding of the analytical techniques used, using a range of appropriate analytical techniques, while brief interventions should only be delivered by sufficiently qualified, trained and experienced healthcare professionals. Furthermore, well equipped labs staffed by sizeable teams of professionals are recommended in order to provide the speed and accuracy of analysis necessary for a public-facing forensic testing service.
A wider understanding of drug markets and the conditions for delivery of a legally compliant drug testing service is needed by all staff delivering drug testing services. For example, it is essential that any service is not misunderstood as encouraging, assisting or condoning drug use, and that this is clear in all messaging and information. Both incitement to commit an offence10Misuse of Drugs Act 1971, S19 and/or assisting or encouraging the commission of an offence11Serious Crimes Act 2007, S44-46 (the Serious Crimes Act has a significantly lower threshold of liability) are important considerations in relation to how any drug service operates, in particular in relation to how the dissemination of test results is framed. It also runs counter to the public health aims of such a service, as any drug use carries associated risks and The Loop's MAST service makes clear to all service users that the safest way to take drugs is not to take them at all. The evidence on existing services indicates that they do not promote or encourage drug use, and that drug use does not increase following their introduction.12Bücheli, A., Quinteros-Hungerbühler, I., Schaub, M. (2010), Evaluation of Party Drug Prevention in the City of Zurich, SuchtMagazin 5/2010:41-49, Switzerland.
Appropriate location and operating times of a service require close consideration.13Measham, F. (2016), Are nightclubs the right place for harm reduction initiatives? The Huffington Post, 14th September.; Fisher, H. (2016), Fabric closure: Sadiq Khan must back drug safety tests for clubbers, politics.co.uk, 25th August. Operation of a drug safety testing service within a night life venue may be less than ideal given that services users are more likely to be already intoxicated and also time pressured, diminishing their ability to productively engage with, absorb and act on any information delivered. Delivery of a service during the day and early evening, typically towards the end of a working week and before major holidays, creates optimum conditions for impact. A central and neutral location is important, ideally in or near night time districts to increase the association of the service with the local NTE. Caution should be taken to avoid locating a service alongside companies or organisations with vested or conflicting political, legal, commercial or other interests, or presenting the service as overly linked to medical or criminal justice services. A licensed nightclub or gig venue, while not open for business in the afternoon, may make a suitable location due to the public association with the NTE and large capacity. Churches and church halls also offer large, centrally located and neutral spaces. Options for co-location will be discussed in more detail in Chapter 6.
How a drug testing service is communicated to the public is crucial to its success. Communication of the health value of drug safety testing is important in order to appeal to a broad range of people who use drugs. Interviewees noted that services should avoid developing a reputation as a "geeky" service only for "psychonauts", as this may discourage some groups, particularly younger people, from using the service. Models of best practice may be sought from other public health services. For example, sexual health clinic Dean Street Express in Soho employs technology to improve the service user experience and uses stylish fittings such as glass doors and leather chairs to reduce the medical image of the clinic to attract and assure service users, specifically its local LGBTQ clientele.
Creation of Independent Information Campaign on Reducing Drug-related Harm
Initiative
Independent information campaigns aimed at reducing drug-related harm in the NTE are not a new or complex initiative. The basic concept is the dissemination of information to members of the public who are likely to engage in club drug use or other forms of recreational drug use, with the aid and consent of stakeholders in the night time industry. While this concept is not new, the rapidly changing drug market and wealth of online information available can be confusing and discouraging for venues looking to provide simple, clear information. Many venues, promoters and artists feel that they are not best placed to offer advice on the specific issue of drug-related harm to their customers and supporters, due to either reputational damage, or because they are not an authoritative source for this information. Concerns about liability for supplying incorrect or inappropriate information also discourages some stakeholders from doing so.
Independent campaigns to address various harms, designed specifically for dissemination by the night time industry, allow the industry to adopt a united approach to an issue. Examples include the Ask for Angela campaign, developed by the Metropolitan Police to help venues reduce sexual violence and vulnerability,14https://www.met.police.uk/AskforAngela and Drinkaware campaigns to reduce alcohol harms.15https://www.drinkaware.co.uk/
In the UK, there is no campaign specifically directed at the night time industry to reduce drug-related harm. However, examples can be found in other countries, such as the Celebrate Safe campaign in the Netherlands, and in other sectors, such as the Festival Safe campaign, launching at UK festivals in Spring 2018.
Case Study
Celebrate Safe, created by SFX entertainment in 2015 and launched by the Dutch Health Minister, Martin van Rijn, is a national campaign in the Netherlands, aimed at the events and night time industry.16http://celebratesafe.nl/ The campaign consists of ten 'pillars' – simple principles that reflect general self-care relating to reducing drug and alcohol harms, as well as other health harms encountered at events. Each pillar is encapsulated with a memorable phrase, which is explained in more detail, including links to information such as drug-related harm.
The campaign has clear branding and is supported by 'partners': public health and safety organisations, including event medical services and the Dutch Ministry of Health, Welfare and Sport. The campaign publicly endorses 'ambassadors' – venues and events that champion it – which in turn use the campaign as the basis for educating their attendees on health harms, by advertising the campaign and its pillars at events and listing them on their websites. The website currently lists 130 different ambassadors, including many of the biggest clubs, festivals and events in the Netherlands. The campaign encourages members of the public to take personal responsibility for their health and wellbeing and support others, while also encouraging venues and events to provide a supportive and safe environment.
Purpose
The core purpose of an independent information campaign is to educate core demographics of recreational drug users in the NTE in order to reduce drug-related harm. Created by drug education specialists with the explicit aim of being shared and endorsed by stakeholders in the night time industry, a campaign can attract a broad base of support, enabling more venues to endorse the initiative as it is seen to be an industry-wide initiative.
A single campaign allows consistent, clear and simple messages to be spread by influential and relevant community figures directly to their audience, many of whom may consume club drugs. Public health and safety campaigns are more impactful and credible when they are endorsed and championed by respected community figures, rather than led by government or public health services directly. Wider health harms alongside drug-related harm may also be addressed if this falls within the remit of the campaign.
Stakeholder Involvement
Promotion of an independent information campaign focused on drug-related harm is an initiative that can be led by individual venues and promoters and events, but is most effective if it is supported as an industry-wide initiative. Additional support may be sought from public health organisations.
Considerations
Branding and messaging is crucial for a campaign's adoption and success. The night time industry is heavily focused on branding and image, and so any public campaign hoping to be endorsed by this industry must ensure that it presents an image in keeping with the industry.
If drug-related harm is addressed separately to other harms encountered in the NTE, an exceptionalism towards thinking about drug-related harm may be created. However, if advice on reducing drug-related harm is delivered alongside other advice on health and wellbeing, a more comprehensive approach to wellbeing in the NTE may be fostered among members of the public.
As with drug safety testing services, it is essential that the information communicated by any campaign does not condone drug use, for the same legal and public health reasons.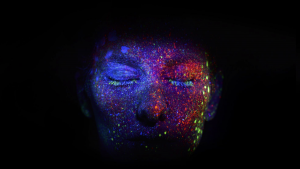 Training on Responding to Drug Use in the Night Time Economy
Initiative
It is recommended that staff at licensed premises receive training that includes being introduced to the extent and diversity of "recreational drug use" within UK NTE venues, the reasons why people take drugs recreationally, the effects and risks of such drug use to individual users, other customers, staff and the wider environment, the scope and effect of current drugs legislation, the drug-related problems faced by staff organising and working in NTE venues and the appropriate harm reduction responses that can be taken by management and staff. Training courses are recommended for all staff who work in venues that operate in the NTE, with a particular value for management and public facing staff including bar staff, security staff, on-site paramedics and welfare services.
Whilst extensive training resources already exist for staff at licensed venues in relation to a number of issues, including national training schemes such as the Security Industry Association licensing scheme for private security staff, and event and hospitality industry training programmes such as British Institute of Innkeeping Awarding Body17https://www.biiab.org/qualifications/licensed-hospitality/biiab-level-2-award-in-drugs-awareness-for-licensed-hospitality-staff-qcf/ accredited programmes, there is an absence of up-to-date, specialist training which links drugs information, drugs awareness and how NTE staff should respond to these risks, thus producing a staff knowledge deficit. Such training can also usefully link with vulnerability training, mental health awareness training and training on dealing with excessive alcohol consumption.
Case Study
In 2016 The Loop delivered an intensive two-day drugs awareness, in-house welfare and train-the-trainer programme of training at London nightclub Fabric. This followed a period when the club had closed due to its licence being revoked following a number of customer drug-related deaths. The training programme was one of the conditions of the reinstated licence. The Loop's professionally qualified trainers delivered the courses to the senior management team at Fabric consisting of the general manager, operational management, and senior bar and security staff. Fabric staff were also trained to deliver the training to their own staff, and as a result were able to establish an in-house welfare service that operated in tandem with paramedics, security and other staff concerned with customer welfare. This also enabled a greater awareness amongst all staff regarding indications of drug-related problems in and around the venue, and how to maintain the safety of customers who may be vulnerable, ill or in distress as a result of drug-related intoxication. Ongoing shadowing of in-house welfare teams, drug trend updates and refresher training occurs as part of the training programme.
Purpose
Training in responding to drugs in the NTE enables trained members of a venue's own staff to deal with a wide range of potential drug-related problems on-site, including prompt and accurate identification of customers who may be in suffering from the adverse effects of drugs and need further assistance, resulting in much earlier presentation to medical services if appropriate. The burden on security and general staff is consequently reduced, as they are called upon less frequently to address drug-related incidents. Also, when they are called upon, they are able to more quickly and effectively address such incidents, identifying the best course of action such as a vulnerable person who has taken drugs receiving the appropriate care within the premises rather than being ejected from a club. There have been a number of club-related deaths each year which relate to intoxicated customers leaving venues in the early hours of the morning and not returning home, who are subsequently found to have died through misadventure such as drowning in nearby rivers. Whilst some festivals and nightclubs already have existing policies for vulnerable customers and intoxication, staff drugs awareness training helps to facilitate it becoming standard practice and better integrated with other operations within venues.
Stakeholder Involvement
Training for venue staff does not necessarily require a partnership approach. Besides the legal requirements of health and safety legislation, it is primarily the decision of venue and event management regarding what training is deemed necessary for staff, unless mandated in a venue's licensing conditions.18Health and Safety at Work etc. Act 1974 S2 (2) (c) Local authorities may choose to include training on drugs awareness and responding to drugs in the NTE as a desirable or essential requirement for venues of a certain size or genre to retain their license, and could aid them, especially small venues, by organising central drugs training courses, so that multiple venues in an area can benefit. Licensing officers should be aware of this initiative and may wish to recommend that venues and events that attract a high proportion of customers who use drugs consider its implementation.
Considerations
Interviewees from the night time industry found this initiative the most easily actionable of the four recommendations, as relevant staff training is seen as helpful to the running of a successful venue and necessary for fulfilling licensing conditions by licensing officers, and drugs awareness training programmes are already offered, and so an additional focus on appropriately responding to drugs in the NTE is welcome. While an ideal situation might see all venue staff offered training on responding to drug use, in many cases it may only be feasible to train one designated member of staff or the management team of a venue. Having at least one member of staff on site who is equipped to respond appropriately to drug-related harm still presents a huge advantage in enabling venues to act promptly to any drug-related incident that may occur.
As well as training, staff need appropriate resources in order to be able to respond to potential drug-related incidents on-site including the provision of space such as a chill room and paramedical room, and the consumables for those such as first aid and other provisions (bottled water, drug and alcohol leaflets, condoms, vomit bowls, adequate soft seating and so forth).
Limitations of training: staff training could potentially result in increased ambulance admissions if venue staff become more aware of the dangers, such as the relationship between MDMA consumption, increased body temperature and adverse outcomes. However, even though staff training might not reduce the number of ambulance call outs, it may reduce the likelihood of late call outs, which leads to more serious consequences. Conversely, the experience of MAST service delivery at festivals is that there is a reduced hospital callout because paramedics report feeling an increased confidence to deal with drug-related medical incidents on site when they are better informed of the drugs consumed by the patient that they are dealing with.
The Three Ps: Moving Beyond 'Zero Tolerance'
Initiative
A fundamental challenge for venues that hope to adopt or endorse any initiative to reduce drug-related harm can be their own internal drug policy, if they have one, which in some cases will be explicitly 'zero tolerance'.19http://club.ministryofsound.com/terms-of-entry/ Many venues see zero tolerance drug policies as being a necessary requirement of their licensing conditions, with most having it written in to their risk assessments, according to interviewees from the night time industry. A pragmatic alternative to zero tolerance is the '3Ps' policy, which has been adopted by a number of UK festivals in recent years, and was first developed by Kendal Calling festival in 2016, following the death of Christian Pay the previous year.
The '3Ps: Prevent, Pursue, Protect' drug policy draws on UK government counterterrorism policy20https://www.gov.uk/government/publications/2010-to-2015-government-policy-counter-terrorism/2010-to-2015-government-policy-counter-terrorism and provides a structure for on site agencies to work together to reduce drug-related crime and drug-related harm. The policy directs stakeholder priorities towards preventing drugs from getting on to the festival site; pursuing those suspected of supplying drugs on site, and also protecting the public from drug-related harm.
Through this prioritisation of resources, the festival 3Ps policy aims to more effectively fulfil the licensing objectives, by targeting and preventing the most serious drug-related crime as well as recognising the equal importance in licensing legislation of protecting the public which is achieved by incorporating harm reduction on-site. In particular, this policy facilitates a prioritisation of public safety by deprioritising the policing of drug possession and redirecting resources towards prevention and policing of supply, whilst facilitating harm reduction services that acknowledge the unavoidable reality of drug use.
Zero tolerance drug policies are deceptively simplistic, leading to a range of interpretations, from venues that strictly observe the policy, to those that employ a necessary level of discretion. The value of the 3Ps drug policy is that it makes clear the three priorities for all on site services. For example, a zero tolerance drug policy may come into conflict with a venue's policy on vulnerability: if a member of the public is found in possession of drugs on site, but is also in a vulnerable state due to intoxication, it may be unclear whether the action to be taken is their immediate removal from the premises, following a zero tolerance drugs policy, or care and assistance on-site and leaving the venue, following a vulnerability policy.
"You can't put up information in the toilets, but you can by the front door."
– Welfare worker, on how zero tolerance policies affect their ability to deliver information.
Interviewees noted that venue management held zero tolerance policies responsible for preventing them from providing information about drug-related harm. They also noted such policies led to inconsistencies in their message, for example where a formal or informal door policy might allow confiscation of drugs only under a specified amount and might require more significant action, like notifying police, for larger amounts.
"The situation is frustrating for everyone – punters, promoters and venue owners. If promoters and venue owners felt like they had the support of the local police and councils, I'm sure they would embrace change with open arms. If given permission to be more honest and practical about drug use, many of these actors would be keen and proactive in implementing harm reduction measures."
– Electronic music event promoter
Adoption of an explicit 3Ps drug policy would allow night life venues to signpost customers to online information through their social media networks and to display information more prominently on site, such as in toilets and cloakrooms. It would also enable venues to champion initiatives such as drug safety testing and to house a wider range of evidence-based harm reduction services within venues and/or other centralised venues such as tailor-made club drug clinics. The 3Ps would also allow a working policy to be maintained without compromising strict door policies, while continuing to enable venues to work actively with police to prevent supply on the premises, as currently happens in festivals utilising this policy.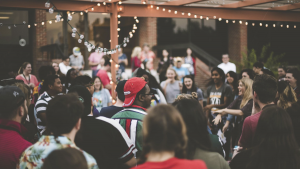 Case Study
In 2017, Boomtown Fair, a 60,000 capacity festival in Hampshire adopted a 3Ps drug policy, following a series of DRDs at the event in previous years. Festival organisers felt that they needed to be in a position where they could say "we have done everything we could" to prevent another DRD, and a 3Ps policy enabled this, whereas they felt that their previous zero tolerance policy did not. Adoption of this new policy involved clearance with the local police and council which issues the event licence. The new policy enabled the festival to adopt a number of initiatives.
To better fulfil the Prevent limb of the policy, search procedures on the door were tightened, and a clear message was communicated to attendees prior to the event that they would not be permitted on site if they were found in possession of any drugs on entry. This policy also aligned with a new vigour in searching upon entry at festivals across the UK in the summer of 2017 following the Manchester Arena Ariana Grande bombing.
To better fulfil the Pursue limb of the policy, a drug expert witness was present on site for the duration of Boomtown, who worked with festival security and police to quickly determine instances of drug dealing and aid them in their operations to identify dealing, while police efforts were explicitly focussed on drug supply rather than possession.
To fulfil the Protect policy, event organisers published information on their website to help reduce drug-related harm, written by an independent expert, and disseminated through social media prior to the event. They also increased welfare provision across the site and introduced The Loop's drug safety testing service for the first time at the festival. An independent medical report concluded that drug-related incidents to medical services reduced by 25 percent in 2017 compared with the previous year and that this was predominantly due to the introduction of Multi Agency Safety Testing.
Purpose
The purpose of a 3Ps drug policy is to provide a leisure event or venue with the ability to respond to the reality that it cannot prevent all drug use from occurring on site and protect staff from liability should they be placed in a position where adhering to a zero tolerance policy is not possible. This addresses the 'rhetoric versus reality' issue discussed in Chapter 3. A 3Ps drug policy enables venues to be more proactive in protecting their customers, whilst still maintaining strict security policies, and upholding the law and the licensing objectives.
Stakeholder Involvement
Implementations of a 3Ps drug policy requires a partnership approach. The decision to implement such a policy rests with a licence holder, but requires the approval of their licensing officer, and may require the consent of the local police and local authority to obtain approval. Ensuring that the licensing committee of the local authority understands the purpose of a 3Ps drug policy is advisable, so that if a venue's licence is called to review, it is understood to help support the licensing objectives.
Considerations
Zero tolerance policies are not mandated by national UK licensing or drug laws, and 3Ps policies adequately fulfil national laws. However, local guidelines may be more prescriptive on zero tolerance. If a local authority or local police force mandates a zero tolerance drug policy for licensed venues, a venue looking to adopt a 3Ps policy will have to convince the authority of why it should be exempt from the local policy, which interviewees noted would be unlikely. More broadly, local authorities and police forces that maintain zero tolerance policies may also choose to consider adopting 3Ps policies in their areas, which may encourage venues to do likewise.
The 3Ps policy is not without concerns however, as noted by interviewees. Any increased focus on preventing drugs entering any site could result in various unintended consequences including increased pre-loading (consumption of drugs before arrival) and a shift in the purchase of drugs from off-site to on-site, to avoid being turned away on entry. Both actions may increase drug-related harm, as there is an increased likelihood of overdose from binge consumption prior to entry (as accepted by the judge in the Fabric court case), and on-site purchase can lead to greater misselling (in the absence of any trust that might be acquired through a relationship with a regular dealer21Coomber, R. (2003), There's No Such Thing as a Free Lunch: How "Freebies" and "Credit" Operate as Part of Rational Drug Market Activity, Journal of Drug Issues, 33, 4, pp.939-962.). However, as the Prevent limb of the policy is a legal necessity and therefore occurs anyway, and as these unintended consequences can be addressed more effectively by measures introduced under the Pursue and Protect limbs than without those measures, provided that all three limbs are enacted, these potential increased harms can be mitigated. In addition, following the 2016 Manchester Arena terrorist attack, many UK venues and events have renewed and revitalised their counterterrorism policies, including strengthened procedures for searches on entry. Consequently, the Prevent limb of the policy may simply be reinforcing other venue policies.
Moving internal drug policies away from zero tolerance has precedent in other sectors, most notably within hostels and housing shelters, where adoption of an 'eyes wide open' policy is often more practical and safer than a zero tolerance drugs policy. 'Eyes wide open' policies, first introduced in the 1990s, allow hostel staff and management to respond practically to on-site possession of drugs by hostel clients, and remain within the limits of their hostel's drug policy.22Flemen, K. (1999), Room for Drugs, Release. This protects them from personal liability and allows them to deliver their service to clients who use drugs more effectively and safely, for example allowing the provision of sharps disposal bins in rooms. The wider point is that policing and enforcement priorities regularly incorporate considerations of public interest as well as prioritising public safety over criminalisation.
Continue Reading
Want to comment or contribute?
Join the debate on twitter @VolteFaceHub