Chapters
Increasing drug use
For the first time in years, drug use among young people appears to have risen by almost 10%.1Smoking, Drinking and Drug Use Among Young People in England – 2016 Data collated in 2016 from 11 to 15-year-olds in the UK shows that disclosed drug use had risen from 15% in 2014 to 25% in 2016.2Ibid And, according to NHS data, one in five 16 to 24-year-olds have taken drugs in the past year (1.1 million).3Statistics on Drugs Misuse: England, 2016
European data also shows that the UK is leading the way in terms of drug use among young people. The UK has the highest percentage (8.6%) of 15 to 24-year-olds who have used cocaine and MDMA (9.2%) in the past year across Europe.4http://www.emcdda.europa.eu/data/stats2017/gps
Poor drugs education
The UK's drugs education to young people is inadequate. There is no mandatory drug education in schools, and a recent Ofsted report found that children receive less than one hour of drug education per year.5PSHE education in schools: strengths and weaknesses As drug use appears to increasing in the UK, education seems to be in a dire situation.
One in five 16 to 24-year-olds have taken drugs in the past year (1.1 million).
Lack of diversionary activities
Milkman's studies, which played such a key role in developing 'Youth In Iceland', hinge upon young people having positive and diversionary activities to partake in. The UK seems poorly equipped to provide this.
In 2014, the National Youth Agency produced a report outlining the level of cuts to youth services in the UK. It found that eight out of 10 youth services were experiencing cuts to their funding, two-thirds had seen their budgets cut already, and local government – on whom youth services are dependent for their funding – had faced cuts of 28%.6Youth Services in England: The State of the Nation, 2014
Another report, published in 2014 by Unison, found that 350 youth centres had closed across the UK and £60 million slashed from their overall budget.7The UK's Youth Services, Unison Milkman's model seems to be a long way from the services on offer in the UK, especially as only a small portion of youth services currently provide diversionary and accessible activities.8Youth Services in England: The State of the Nation, 2014
The UK's problem
Funding would be a key challenge to applying the Icelandic model in the UK.
With such extensive cuts having taken place to youth services, the UK is not prepared to provide diversionary activities without significant funding from the government. Data also suggests that such diversionary activities are needed. The UK does not appear to be addressing drug use among young people and has been withdrawing support rather than bolstering it.
A policy solution
There are policy solutions to this problem which can draw upon models being developed around the world.
The first has been examined extensively in this report: Youth In Iceland. The second is Canada, where a legalised cannabis market is being established to, not only reduce young people's access to the drug, but to create funding for education and prevent problematic use.
These two policy developments could be combined here in the UK to create a unique model providing both solutions and opportunities. Furthermore, an Icelandic-style model could bring communities together, increasing the strength of relationship between parents, schools, young people and the state.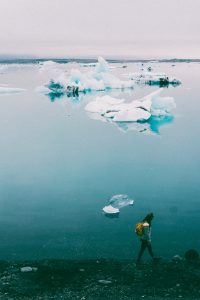 Continue Reading
Want to comment or contribute?
Join the debate on twitter @VolteFaceHub