Chapters
The initiatives detailed in Chapter 4 present opportunities to add value to public health services and for partnership working with a range of other sectors to create more integrated systems, particularly drug safety testing services. This chapter explores some of the major options to add value to these initiatives, as well as some of the possible options for funding.
Addressing Alcohol Harms
While the focus of this report is primarily on drug-related harm, city centre drug safety testing also serves as an effective method to address alcohol harms, as well as harms encountered from co-consumption of drugs and alcohol.
Many initiatives aimed at reducing alcohol-related harm are primarily passive public information campaigns, communicating public health messaging on posters, coasters and in advertising campaigns. The impact of passive public information campaigns has been difficult to measure, and questions have been raised over their effectiveness at creating behaviour change and value for money. Conversely, the positive impact of brief interventions in creating behaviour change has been clearly demonstrated, including alcohol brief interventions in emergency room settings.1Schmidt, C. S., Schulte, B., Seo, H.-N., Kuhn, S., O'Donnell, A., Kriston, L., Verthein, U., and Reimer, J. (2016) Meta-analysis on the effectiveness of alcohol screening with brief interventions for patients in emergency care settings. Addiction, 111: 783–794.
Creating opportunities to engage the public with brief interventions on alcohol-related harm, especially young people who are unlikely to be in contact with public services of any kind, is a significant challenge faced by public health authorities. For example, safe spaces have been posited as providing an opportunity where brief interventions could be conducted, but their utility for this purpose would be severely limited by the fact that people using this service are typically severely intoxicated and may be experiencing other stressful or traumatic incidents, and so not in a suitable state to receive and understand guidance on reducing alcohol-related harm. Additionally, staff at safe spaces may not be best placed or have sufficient time, training and professional experience to deliver brief interventions to service users in crisis.2MAKE Associates, (2017), A Study of 'Safe Spaces' in the UK Night-Time Economy,MAKE Associates.
Drug safety testing services provide an excellent opportunity to engage service users in dialogue regarding their alcohol use in addition to other drug use, particularly when delivered by qualified and experienced healthcare professionals as occurs with The Loop's Multi Agency Safety Testing. The forensic testing of substances of concern acts as a unique and compelling 'hook' for drug users to engage with a trained healthcare professional in a confidential, non-judgemental, relaxed and (relatively) sober setting. Analogies can be seen in the role many sexual health clinics play in providing an opportunity to engage in conversations around drug and alcohol use, despite this not being their primary function. Discussing alcohol-related harm in the context of a drug safety testing service opens up the possibility of discussing harms and practices relating to the much-neglected issue of polydrug use including the co-consumption of alcohol and other drugs, which may be more difficult to speak about in other settings due to some individuals' reluctance to discuss their drug use compared to alcohol use, which is seen as more socially acceptable.
Bringing Reduction of Drug-Related Harm into the Wider Self-Care Dialogue
In many ways drugs can be perceived both by users and non users as uniquely or unavoidably harmful due to their illegality and the uncertainty of many factors involved in their acquisition, preparation and consumption. This may lead to a form of exceptionalism regarding drug use, whereby users either make extra efforts to obtain information to reduce drug-related risks by comparison with other potentially harmful practices, or conversely, that they consider drug use unavoidably risky and so not worth the effort of attempting to reduce related risk.
Drug safety testing and independent information campaigns on drug-related harm are both initiatives that provide an opportunity for this exceptionalism to be broken down by providing information on drugs alongside information on alcohol, mental health, sexual health, hearing protection, diet and general self-care, fitting in with the wider public health aim of 'making every contact count'.3Public Health England, NHS England, Health Education England, (2016), Making Every Contact Count: Consensus Statement. Members of the public exposed to these initiatives are reminded of the many different opportunities they have at their disposal to improve their personal health regardless of whether drugs are involved, and consequently they may be more likely to act in multiple areas of their life to improve their health and wellbeing.
Media Partnerships
Drug safety testing services present an opportunity to engage in local, national and international media partnerships to increase public awareness of substances and trends of concern, misselling, batch contamination, and so forth, through the use of responsible and timely alerts containing accurate information rather than vague and ineffective warnings. Such partnerships allow the expert knowledge of a drug safety testing service to be communicated to relevant groups, whilst also utilising the cultural capital of the partnering media organisation to communicate the message in an engaging form. As an example, The Loop partnered with the RSPH and VICE UK for its operations during the 2017 festival season with a media campaign called Safe Sesh.
Alongside articles on reducing drug-related harm and points of interest, online articles – featuring an interview with The Loop's Director and a summary of headline findings – were published in the week following each of the three festivals where The Loop provided Multi Agency Safety Testing in 2017.4Clifton, J. (2017), The Weird Stuff Discovered in the Drugs at Secret Garden Party, VICE, 27th July.; Bish, J. (2017), Watch Out for Pentylone, the Horrible New MDMA Additive, VICE, 4th August.; VICE staff, (2017), All the Dodgy Stuff Found in the Drugs at Boomtown This Year, VICE, 14th August. Pageview figures for the three articles are given in Table 1, below.
Table 1: Pageviews of three articles from the Safe Sesh campaign
| | |
| --- | --- |
| Article on Vice.com | Pageviews 6 months after publishing |
| The Weird Stuff Discovered in the Drugs at Secret Garden Party, 27/07/17 | 96,425 |
| Watch Out for Pentylone, the Horrible New MDMA Additive, 04/08/17 | 34,267 |
| All the Dodgy Stuff Found in the Drugs at Boomtown This Year, 14/08/2017 | 65,688 |
The reach achieved by these three articles of the Safe Sesh campaign is far greater than that available to The Loop solely through its own channels. Consequently, it was possible to rapidly communicate concerning drug trends (such as the misselling of pentylone analogues as MDMA5Measham, F. and Jones, G. (2017), Pentylone: What is it, why should we care and how can Multi Agency Safety Testing help? Volteface. July), to a much wider audience, with control over the messaging and supporting advice delivered alongside the article.
As an indicator of the increased impact achieved by the media partnership, in the two weeks following publication of the second two articles, both of which highlighted concerns regarding pentylone analogues, the number of UK-based Google searches for the word 'pentylone' increased by a factor of 25, compared to the previous six months. Notably, searches for the term 'buy pentylone' did not increase, so it can be assumed the increase in search frequency of 'pentylone' was not due to increased interest in people buying and using the new drugs mentioned, which can be an unintended consequence of poorly communicated media reports on new drug trends.6Daly, M. (2016), Tabloid Scare Stories About Drug Actually Make People Buy More Drugs, VICE, 18th July.
Improving National and International Understanding
Another specific benefit of drug safety testing services is the opportunity to obtain more knowledge on the changing drug market nationally, and contribute to international monitoring efforts. This increased information can allow more complex and intelligent responses to emerging drug trends to be enacted locally, and allow a more coordinated response nationally, such as through Forensic Early Warning Systems.
The Trans European Drug Information Project (TEDI) is an EMCDDA-funded project by a network of European drug safety testing organisations to share knowledge, best practice and data internationally. The Loop has been contributing its data from UK operations since 2017. The adoption of city centre drug safety testing services would present an opportunity to provide more data to the project from more varied sources, from which a greater understanding of European drug trends could be gained, and a broader evidence base for the efficacy of drug safety testing could be built.
Despite drug safety testing services having been in operation in some European countries since 1992,7Brunt, T. (2017) Drug checking as a harm reduction tool for recreational drug users: opportunities and challenges, Lisbon: European Monitoring Centre for Drugs and Drug Addiction. differences in protocols and developments in technology means that there are still many more possibilities for more widespread sharing of intelligence and best practice internationally. Consequently, developments within a local UK setting could have international impact.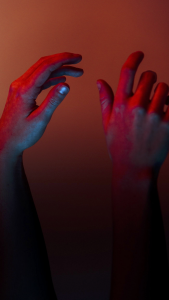 Co-Location with Other Public Health Services
Considerations for location of drug safety testing services were raised in Chapter 4, where pop-up locations in licensed venues (outside of usual operating hours) were suggested. Co-location with other public health services is also worth consideration: sexual health clinics, drug treatment services, needle and syringe programmes and safe spaces are all possible options, all with different advantages and drawbacks.
Drug Treatment Services or Needle Exchanges
Co-location with drug treatment services or needle and syringe programmes raise a valuable possibility: engaging with other drug using populations, most notably opiate and injecting drug users. This drug using population, although much smaller than club drug users, is at far greater risk from overdose and death due to consumption of stronger than expected dosages, or unintentional consumption of other drugs, most notably fentanyl analogues. Given the current global opioid overdose epidemic that has claimed many thousands of lives and recent increased in opioid-related deaths in the UK, it could be argued that this group is in far greater need of accessing drug safety testing services.8Global Commission on Drug Policy, (2017), Position Paper: The Opioid Crisis in North America, Global Commission on Drug Policy.; Office for National Statistics, (2017), Deaths related to drug poisoning in England and Wales: 2016 registrations, Office for National Statistics.
Delivery of drug safety testing services would need to be adapted to meet the requirements of this group. In particular, there is likely to be a far greater reluctance from service users to hand over samples without return (as is the experience of continental European testers offering this service). Protocols would need to be adapted for the drugs most likely to be tested for (heroin and fentanyl analogues) and optimum times for service delivery are likely to be different, with services likely to be popular mid-morning, after service users have purchased their first drugs. Dates when testing may be more impactful will also be different. Providing drug safety testing services around the date of benefits payments and monthly paydays may be more useful, as this is when overdoses and DRDs are more likely to occur within this group.
The key drawback of co-location with drug treatment services or needle and syringe programmes is that these locations may discourage club drug users from attending, either because they may not be in areas deemed as desirable, because club drug users do not see such services as relevant to their needs, or because of club drug users' perceived association of stigma with opiate and injecting drug users. For example, in Vancouver where BCCSU provides drug safety testing services co-located in supervised injecting centres, the service is predominantly used by injecting drug users, not club drug users.9Gerber, I., unpublished, BCCSU drug checking data for 2017-2018 Conversely, in the Netherlands, where their drug safety testing service is predominantly populated by club drug users, they see relatively few opiate users wanting to test their drugs.10Trimbos Instituut, Netherlands Institute of Mental Health and Addiction, DIMS Annual Report 2016.
Solutions to avoid this difficulty should be sought by any local authority wishing to deliver drug testing services, as both populations seek to benefit. For example, the fact that the optimum service delivery time is different for each group suggests a mobile service could move between different locations at different times of the day, week or month, to better serve each group.
Sexual Health Clinics
Sexual health clinics pose another valuable possibility for co-location, as club drug users may find both services to be complementary. This increases the appeal of both co-located services and the likelihood that they will be used, as service users may travel to use one service, but stay to use both, possibly attracting a wider variety of club drug users. Co-location of both services also supports the premise that drug safety testing services have a place in addressing wider health and wellbeing needs beyond drug-related harm.
The medical appearance of some sexual health clinics presents a challenge for drug safety testing services that may seek to present a more reassuring and credible non-medical environment to users, and the location of some clinics may not be suitable for co-location. Additionally, sexual health clinics are typically confidential but not anonymous. Co-located services would have to be carefully designed and clearly explain to service users that the services are separated, and so non-anonymity with sexual health services does not compromise anonymity with a drug testing service, as perceptions that a drug testing service is not anonymous may discourage service users. Another minor drawback is that while drug testing services are typically used in the days prior to a night out, sexual health clinics are typically used in the days afterwards, so despite co-location, the functions of the services may not match up conveniently for many potential users of both. Alternatively, the differing temporal demands of the two services could allow prime city centre co-location to mutual benefit.
Safe Spaces
Another possibility for co-location is utilising building-based safe spaces, areas in the NTE where off-site welfare is provided to vulnerable members of the public. There are 19 currently operating in the UK that are located in permanent venues rather than vehicles, and at least 12 of these are already used for other functions during the day and evening. Safe spaces are generally located centrally in night time districts and in operation during the night only, although may be used for other functions during the day.11MAKE Associates, (2017), A Study of 'Safe Spaces' in the UK Night-Time Economy,MAKE Associates. If they are not being used for another function, these venues may provide a space for drug safety testing services. Members of the public may already associate the venue with NTE welfare provision, and co-location serves to increase awareness of both services among customers of the local NTE, although their size and the necessary consent of multiple stakeholders may make some safe spaces unsuitable.
Designated Club Drug Centres
An alternative to co-location with other services or housing drug safety testing services in temporary locations, licensed venues and churches, is to create a designated centre for drug safety testing. A designated service would have more freedom to address the needs of service users and be fit for purpose, as it would not be restricted by its temporary nature or its multiple uses. It could also provide additional club drug services, such as additional appointments, consultations and services that are not related to drug safety testing. Whilst in many ways a national network of club drug centres is the ideal model and similar to the testing and associated drugs services operating in towns and cities throughout the Netherlands, it would require the largest financial commitment of any of the location options, as the cost of such a service would most likely need national public funding.
Who Picks Up the Bill?
All of the four initiatives proposed in this report are intended ultimately to reduce the workload, and consequently the costs, of emergency services in the NTE. However, the principle stakeholders who stand to benefit economically from more orderly and inclusive NTEs, reduced workload of security staff and a reduced threat of licence removal are the businesses in the night time industry.
Funding for drug training for venue and event staff should clearly come from venue and event budgets themselves. Necessary staff training is an uncontroversial expenditure for a business and, for venues likely to experience high levels of drug use, this training should be considered essential. Smaller venues may not have sufficient budgets to spend on drug training for all staff and, in these cases, larger venues may elect to shoulder more of the costs of training courses, or alternatively Business Improvement Districts (BIDs) or local authorities may elect to subsidise training for staff of smaller venues when larger venues choose to undertake it. However, it is likely that most venues can and should invest in the training of at least one designated member of staff, which could be a licensing condition along with access to a drug safety testing service.
Funding for an independent information campaign or permanent service to reduce drug-related harm should be sought from the events and night time industries themselves, although public health and NTE funding schemes and trusts may also be viable sources. As the initiative involves the creation of a prominent brand that helps to convey a positive public image for events and venues that adopt it, a contribution from these businesses is reasonable. For example, the Celebrate Safe scheme in the Netherlands was initially funded by a large events company, but is now financially supported by the Dutch Government, and venues and events pay to receive campaign assets such as banners, posters and social media sharing tools, although membership of the campaign itself is free.
Adoption of the 3Ps drug policy could also be funded by individual venues adopting the policy. The costs include creating a new policy that has been approved by a licensing expert, liaising with licensing authorities to seek approval, and any relevant staff training that follows the adoption of the new policy, and so overall costs of this initiative are not large, as its primary aim is the enablement of venues to adopt a more pragmatic approach to reducing drug-related harm and adoption of other initiatives as well as redirecting policing and enforcement priorities. However, a more sustainable policy change could be achieved by recommendation of 3Ps policies by local authorities, or even by central government. This would require funding from public sources.
City centre drug safety testing services may initially seek industry funding but for sustainability, funding beyond the local night time industry itself is required. Given its positive impact on public health, NTE policing and central intelligence of drug markets, public health, police and central government budgets are all obvious financial supporters. Police proceeds of crime funds such as the West Yorkshire PCC Safer Communities Fund or the Derbyshire Neighbourhoods Investing in Criminal Earnings contribute to pilot schemes and offer one avenue of funding, although as this source may not be sustainable, it should not make up a source of core funding. Local community groups such as churches may also look to support drug safety testing by providing a useful centrally located, neutral and spacious venue.
Local NTE interest groups may look to fund some of these initiatives. For example, the Dalston NTE Voluntary Fund was created in 2014 to counter antisocial behaviour and reduce the impact of the local NTE on the community. Created by local NTE venues, it funded a series of initiatives such as street wardens for the local area. It was superseded by a local Late Night Levy in 2016.
BIDs may be an appropriate source of local funding.12https://www.gov.uk/guidance/business-improvement-districts While there are two Leisure BIDs (Westside BID, Birmingham and Heart of London Business Alliance), the majority of BIDs are mixed purpose. The needs and interests of licensed venues and night time businesses are often underrepresented in BID plans, which are commonly led by retail businesses. Consequently, many BIDs may be interested in options to fund initiatives that primarily support the NTE in their area, and that also have a wider positive impact on the orderliness of the area. For example, Clapham BID provides funds for its local safe space, NightHub.13MAKE Associates, (2017), A Study of 'Safe Spaces' in the UK Night-Time Economy,MAKE Associates.
Continue Reading
Want to comment or contribute?
Join the debate on twitter @VolteFaceHub