Chapters
Creating the funding
It is estimated that a legalised cannabis market in the UK would create somewhere in the region of £1 billion in tax per year.1http://www.tdpf.org.uk/sites/default/files/Treasury-cannabis-regulation-CBA.pdf This could go a long way in establishing a model similar to that of 'Youth In Iceland', which could be put into practice by mobilising academics, local communities and by putting in place bespoke youth centres across the UK.
Protecting young people
Although regulating a drug to reduce use among young people might sound counterintuitive, it is actually beneficial. Canada's upcoming regulation of cannabis was passed by its parliament based on two main aims: to restrict the access young people have to cannabis, and to eliminate the criminal market.2A Framework for the legalization and regulation of cannabis in Canada, 2016 Focus groups and surveys undertaken by Volteface suggest that young people have exceptionally easy access to cannabis in the UK.3Street Lottery, Volteface, 2017 Creating a regulated market could certainly address some of these issues, from reducing the illicit market to restricting access to the product.
Building stakeholders
There are four key stakeholders in the Icelandic model; the Government, parents, the local community and academics. Each of these could be mobilised in the UK through taxation and policy.
The first step would be to develop a model which not only provides young people with diversionary activities, but a space which brings the local community together. The UK differs from Iceland in many ways and, with much larger and more diverse communities, the investment required would need to stretch beyond creating more sports facilities.
Financial viability must also be considered. Although the legalisation of cannabis would create a vast amount of money in taxation, the Icelandic model's success is built upon bringing communities together and creating shared responsibility. The Government could therefore encourage local investment in the programme from businesses in the area, which could demonstrate their commitment to the success and growth of the community in this way.
The key element of the Icelandic model is providing, not only opportunities for young people, but having the local community invest in their success as individuals. As parents recognise that local businesses and the Government are invested in their children's success and development, they are more likely to do the same and, in turn, feel a sense of community.
Creating a hub
The UK differs from Iceland in a number of ways – most notably in terms of population size and density. This creates a challenge in terms of providing adequate resources which can meet the needs of young people across the UK.
The most obvious solution would be to focus need, and to ensure that resources are targeted at the areas in which there are problems with young people's drug use and behaviour. As further taxation is created, resources could be allocated on this priority basis.
In terms of providing such resources, the centre would need to provide diversionary, positive and active programmes for young people to engage in. It would also serve as a community centre where meetings, both in relation to the programme and other more general functions, could be held. The centre's focus would be to create a feeling of community and provide a key resource for the area throughout the year.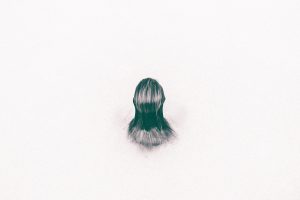 The 'OnSide' programme, which runs 'Youth Zones' across the UK, is a comparable model to the one outlined above. These centres are open all year round and provide young people with a vast number of activities to get involved in. They also provide an ideal space for community meetings and have the potential to be a fantastic resource for any area. These centres are, in effect, modern youth clubs which in many ways are already providing an 'Icelandic Model'.
A hub-based model could provide an effective network up and down the UK with clear opportunities for such centres to work together and share resources. The model currently used by 'OnSide' already offers key elements of the Icelandic programme (as outlined on their website):
An inspiring, safe and affordable place for young people to go
A private sector-led board, heading up an independent local charity
A sustainable funding model
A four-way partnership between the private sector, the local authority, young people and the community
The right city centre location, in 'neutral' territory that all young people from the community can share
A functional, inspirational building design based on how young people engage, socialise and participate
A model similar to 'OnSide's' Youth Zones could therefore be an ideal option when considering the need for a central hub and activity centre. The centre could also provide a central location for programmes of education and awareness, which would be important in a regulated cannabis market for both young people and parents.
Creating parental 'buy-in'
The Icelandic model created a 'buy-in' from parents by having them sign the pledge and take part in regular walks around the community to enforce a curfew. While the pledge element could be facilitated and coordinated in schools in the UK (such schemes already exist), the curfew might prove more tricky to implement. Iceland's small population made such an initiative easy.
The UK is in dire need of effective drugs education.
Any resistance to signing up to a pledge by parents could require incentive-based initiatives such as free access to the community central hub and activity centre. Such incentives would be up to the local authority to consider.
Education and prevention
The UK is in dire need of effective drugs education. A way to rectify this could be the hubs providing regular drugs awareness sessions for young people accessing the centre. They could have trained staff on substance misuse who could provide one-to-one support for young people who need it.
Money generated through the taxation of cannabis could also be diverted to deliver mainstream drugs education and awareness sessions in school.
Academic support and research
The hubs set up could collaborate with local universities to provide research on the programme and ensure that the interventions delivered are evidence-based. The centre could be used to facilitate information sharing events and give the community feedback on the effectiveness of the programme.
Money generated via taxation could fund research into the programme and provide academic institutions with required funds.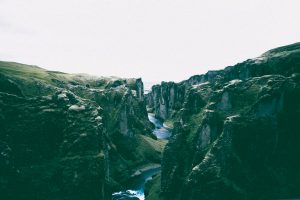 CONCLUSION
While different to Iceland in many ways, the UK can learn from the Icelandic model and, with adequate funding, has the potential to implement its own version successfully. A regulated cannabis market could easily provide funding streams and significantly reduce the access young people have to the most commonly used drug. The UK has the academic institutions to provide research and existing programmes to provide diversionary activities.
The Icelandic model does not only reduce drug use among young people; it also strengthens the relationship between the state, local community and young people. The UK Government would be wise to examine the opportunities such a model presents.
Continue Reading
Want to comment or contribute?
Join the debate on twitter @VolteFaceHub