Chapters
A widening and diversification of support which utilises different opportunities for interaction would aim to better meet the ranging needs of problematic cannabis users and increase the number of interaction points.
Current interventions are mostly limited to formal treatment, a model which has barriers of accessibility, and inconsistently prioritises problematic cannabis use. Briefer interventions from other community services are not being fully utilised as professionals lack the capability to offer these interventions. Publically available resources have had a limited presence in key frontline services and offer varying levels of quality and access. All of these challenges have impeded the support available to people experiencing problematic cannabis use.
A wider structural problem is that the current legal state of cannabis has constrained how different interventions can be targeted to people experiencing problematic cannabis use. Even with a sufficient public health response to cannabis, it would be challenging to offer targeted interventions as cannabis use is less visible in an illegal, unregulated market.
Attempts to target public health measures to people experiencing problematic cannabis use can be best described as a shot in the dark, with the current illegal and unregulated market reducing the visibility of cannabis users.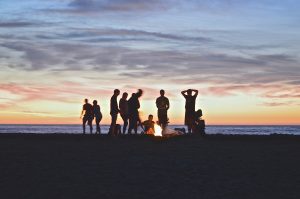 Policy options that recognise the needs of people experiencing problematic cannabis use are needed alongside the introduction of an appropriately regulated market. Research into the social costs of problematic cannabis use by Public Health England would justify to commissioners why cannabis should be prioritised. This would incentivise drug and alcohol service providers to be attentive to the needs of problematic cannabis users and to utilise existing resources that meet those needs. Offering a more holistic image of treatment centres would challenge ingrained, negative perceptions of the treatment centre model by 'hiding in plain sight', while the adoption of the 'no wrong door' policy would aim to increase the number of brief interventions being delivered, by ensuring that expertise is not confined to specialist services.  A regulated market would increase accessibility to these reformed public health measures as users would be buying their cannabis from a retailer, where they would be able to receive harm reduction advice and be linked into a variety of interventions if their cannabis use began negatively impacting on their day to day lives.
Reforming existing provision within the framework of a regulated market would aim to have the effect of increasing exposure to public health measures which are responsive to the needs of people experiencing problematic cannabis use.
Continue Reading
Want to comment or contribute?
Join the debate on twitter @VolteFaceHub