The return of night life sadly comes with the return of increased drug-related harm. Over the weekend two young people died in Bristol and London from preventable drug-related deaths linked to what is believed to be high strength MDMA pills. 
With several hospitalisations there has been an increased concern over these not being isolated incidents. After almost 18 months of nightclubs being closed, we are sadly seeing a rise in drug-related harm. 
The recent easing of restrictions has given way to several factors contributing to drug-related harm, aside from the mere strength of pills. Young people not having partied in a club setting for 18 months may give way to an increase in risk-taking behaviour along with a lower tolerance to drugs than they had previously felt comfortable with dosing. By not having been exposed to drug-taking in a club setting for so long, young people may also be more susceptible to the effects of drugs; this combined with extremely strong drugs is a dangerous combination. 
Drug use is a complex phenomenon with so many factors at play influencing the individual experience – dosage and tolerance are two very obvious ones but poly-drug use, underlying health conditions, along with set and setting are just as important. 
The media unfortunately paints drug deaths and drug use in an overly simplistic manner, such as attributing this weekend's deaths in Bristol and London merely as a result of a bad-batch of pills. 
Instead, more of an emphasis should be placed on the strength of the pills circulation (i.e. 300 mg or a strong enough dose for 3 adults) rather than just being "bad". Often drug-related harm and death is a result of ingesting unexpectedly strong pills, leading to poisoning and overdose.
There is an absolute need to raise awareness amongst young people around drug checking. If the strength of a drug is known, individuals can choose to reduce harm by consuming less. Drug checking must be taken up to prevent such tragic deaths. Non-profit drug-checking organisation The Loop has conducted research demonstrating that drug checking does in fact work to reduce harm with over half of service users disposed of samples identified as other than expected.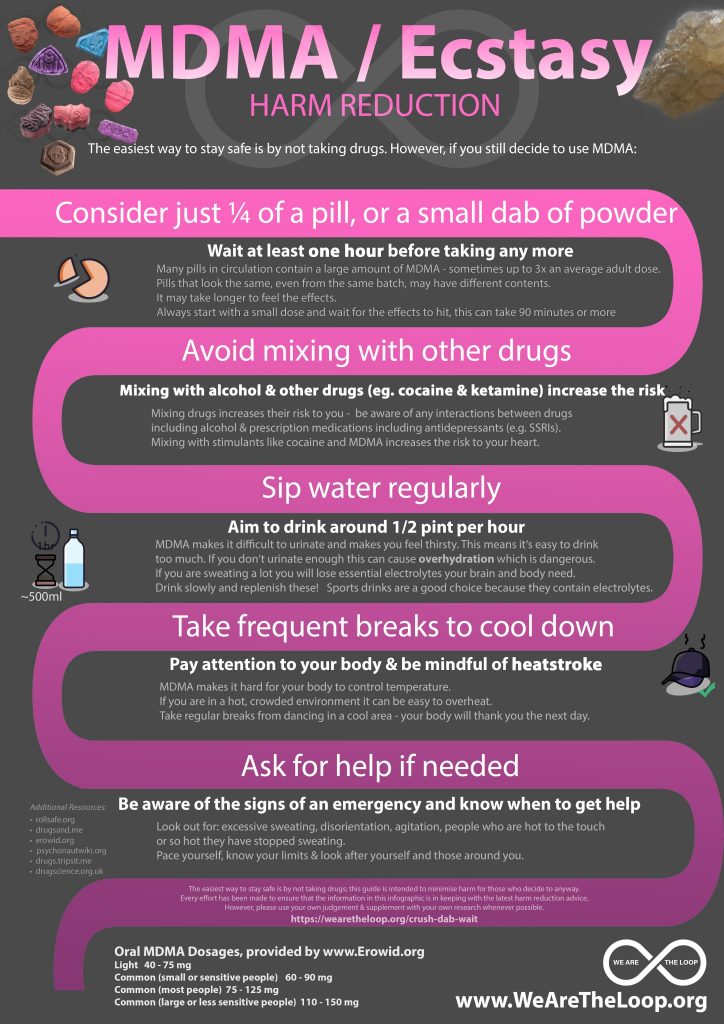 Although this weekend's deaths demonstrate there is always work to be done in this sector, we are seeing fantastic progress in the UK bringing the issue of drug checking to light.
The Digital, Culture, Media and Sport Committee (DCMS) of the House of Commons recently released a report titled "The Future of UK Music Festivals". The report backs and recognises the necessity of expanding drug checking services. This is an incredibly positive step toward developing a legal framework for drug checking services and allowing for these to operate in a larger capacity and lawfully. 
Furthermore, The Loop has recently partnered with Metro News for the launch of their High Alert campaign. This has been a highly effective way of reaching a wide demographic of people to raise awareness and reduce harmful drug use in club settings. 
There is a need to put an end to such heartbreaking and preventable deaths, which can be done effectively through drug checking services.
The Loop is a not-profit organisation that is run by volunteers, if you can afford to donate then please do via this link: https://wearetheloop.org/donate
The piece was written by Katya Kowalski, Head of Strategy at Volteface. Tweets @KowalskiKatya