Researchers at King's College London are conducting the Cannabis & Me study,  exploring the effect of cannabis use on the brain. The team, led by Dr. Marta Di Forti, have received £2.5m of funding from the Medical Research Council to recruit 6,000 participants, making it the largest independent study of its kind. We spoke to Dr. Di Forti about the Cannabis & Me study and the information potential participants may require. 
What is the Cannabis & Me study?

It's estimated that 200 million people worldwide use cannabis daily, however, very little is known about how it interacts with the brain. The Cannabis & Me study aims to explore the various biological and environmental factors behind the effects people experience when they use cannabis, including those that are likely to cause mental health and social problems in users. 
By collecting the data, not only do the researchers wish to better understand and educate on the effects of cannabis, but also empower clinicians to have more confidence when it comes to prescribing the drug. Dr. Di Forti explained: 
"The study's purpose is trying to find the current position of cannabis as a medicine and as a recreational substance. To give information to people that are using it recreationally to stay safe, but also to empower physicians who are hopefully going to prescribe it more for medicinal reasons to feel that they can take the risk, as they do with any other medication, because they know what to look for and might be able to screen out people who are particularly at risk."
How does the study work?
The research team is looking to recruit approximately 6,000 participants to take part in the two-stage study. To be eligible to take part individuals must:
Be aged between 18 and 45

Be regular cannabis uses

OR

have used cannabis less than three times

OR

have never used cannabis before 

Be a London resident

Be fluent in English

Have no previous or current diagnosis of psychotic disorders 

Not currently receiving treatment for psychotic disorders

Be willing to take part in a face-to-face assessment, donate a blood sample and take part in a virtual reality experience
Apart from this, there are no restrictions on who can take part, allowing the study to be open to people from all walks of life and with a range of experiences, as Dr. Di Forti explained: 
"Really any cannabis user who is out there who has not developed a psychotic disorder would allow us to have more valid data that we can share with the scientific and the cannabis community."

"If we want to change the narrative around cannabis, we need to hear the voice of all the people and the different experiences they have, rather than jump on a selective group, and have a representative slice of our multi-ethnic, multicultural society."
There are two key phases to the study. The first phase requires participants to complete a 40 minute online survey which asks experiences with cannabis and reasons for taking it.
Following this, a sample of participants from the first round will be randomly selected for the second part of the study. This subgroup will complete a face-to-face assessment with the researchers at the Institute of Psychiatry, Psychology and Neuroscience at King's College London. Participants in this phase will complete a more detailed survey, as well as undergo a blood test and virtual reality scenario. 
The blood test will help determine THC and CBD levels in the participants, as well as explore the body's natural endocannabinoid levels and whether these differ between users and non-users. The researchers are hoping this provides useful data on genetic structure and epigenetics, which can then be used to explore whether cannabis can cause epigenetic changes, similar to tobacco and alcohol. 
The virtual reality scenario will see participants experience an everyday task, such as visiting the supermarket. This part of the study aims to assess participants' perception of reality and the external environment, which may prove useful when explaining negative reactions to cannabis, such as paranoia. 
Why is the study important for cannabis research? 
Despite nearly 200 million people using cannabis daily, very little is known about how the drug interacts with the brain and why a minority of users experience serious adverse effects, such as psychosis, as Dr. Di Forti explained: 
"My perspective is that I have come to be interested in the association between cannabis and psychosis because, as a clinician, I do see people that develop psychosis in the context of heavy cannabis use."
Therefore, there is a real need for large-scale studies, such as Cannabis & Me, to help us fully understand the varying experiences of cannabis users, and how to keep those that are vulnerable to mental health problems safe. 
Although some might be quick to jump onto Dr. Di Forti's linking of cannabis and psychosis, it's important to recognise that these in the minority of cannabis users and that the researchers are interested in all experiences of cannabis: 
"By all means I'm totally aware that this isn't all cannabis users, in fact it is a minority that develop psychosis."

"The experience of cannabis is so individual. There are people who take it recreationally and come to no harm. There are people who take it medicinally and, not only do they come to no harm, they actually experience benefits."
The sheer scale of the Cannabis & Me study also means that its results lend themselves to a vast array of practical applications. Researchers hope that the data collected can help further our understanding of cannabis, as well as provide clinicians with confidence when prescribing the drug. Dr. Di Forti also hopes the study could help prepare doctors and cannabis users for a future where cannabis is legal:
"Say they're having a great time with cannabis but they're concerned about their relationship with reality or they're getting more sensitive and a bit paranoid. They might go to the GP and say 'oh I would like to run some blood tests to see if I'm actually at risk if I continue to use cannabis' and then the GP would be able to look into it."
The scale of the study also helps to promote diversity in research which is crucial when it comes to applying the results to the general population. The study is aiming to collect information from a wide range of groups on their cannabis use, to avoid representing the experiences of a small number of people. Therefore, the wide eligibility criteria for the study means that the results should accurately reflect the variety of cannabis users in the UK.
How can I get involved? 
If you meet the eligibility criteria for the Cannabis & Me study and are interested in getting involved, then Dr. Di Forti and her research team would love to hear from you!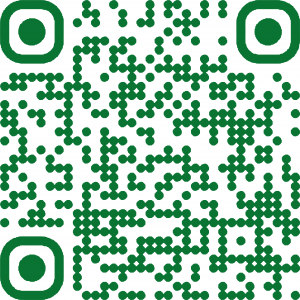 The study is still actively recruiting. To fill out the initial screening survey you can click here. Alternatively, you can use your phone camera to scan the barcode above and find out more.
This piece was written by Volteface Content and Media Officer Megan Townsend. She is particularly interested in the reform of drug legislation, subcultural drug use and harm reduction initiatives. She also has an MA in Criminology from Birmingham City University. Tweets @megant2799.