Next Tuesday, MP Paul Flynn will raise the issue of access to medical cannabis for the patients who seek it, while the United Patients Alliance will host a tea party in front of the Parliament to raise awareness around medical cannabis. Volteface interviewed Paul Flynn about his fight for cannabis legalisation.
You've been an advocate for the legalisation of medical cannabis for over 30 years now. What initially pushed you to get involved in this issue?
I have rapidly become an advocate of legalising cannabis because of the irrational prohibition laws that have been enforced since the Misuse of Drugs Act 1971. 
Over this time, would you say that support for medical cannabis has increased or decreased?
The support for medical cannabis has increased as public understanding deepens and other nations relax prohibition laws.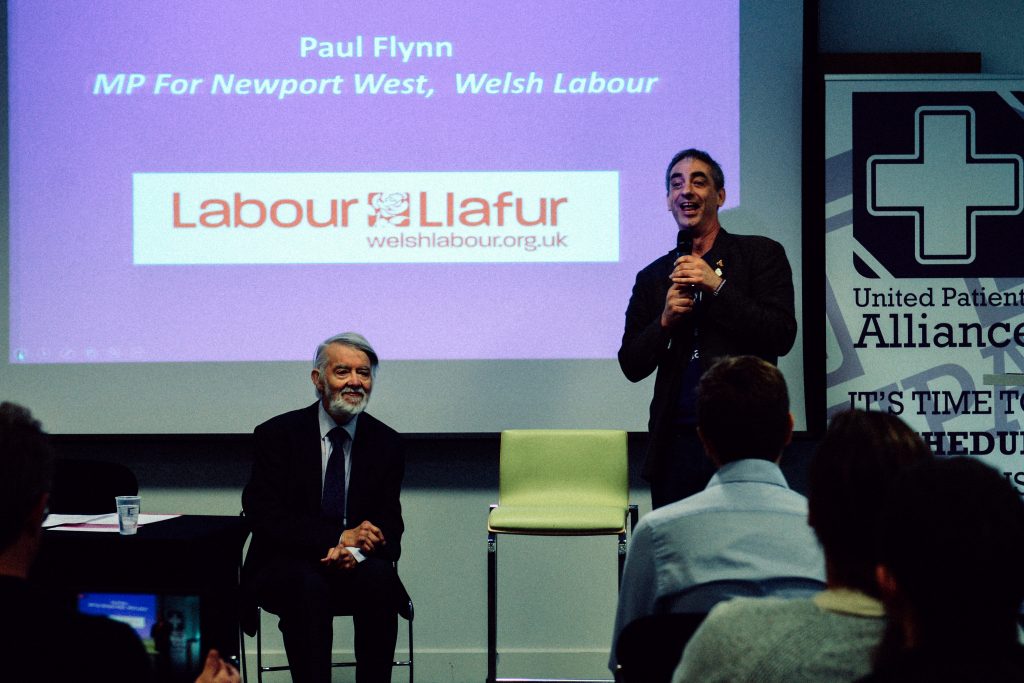 What have you perceived as your main obstacles in the process to legalise medical cannabis so far?
Mostly the ignorance and cowardice of politicians.
You're about to present a Tent Minute Bill to the House of Commons for the legalisation of medical cannabis. What do you hope to achieve with United Patients Alliance during your tea party?
The UPA and I intend to put before the public and politicians' eyes the cruelty of the threat of prosecution for those seeking unique relief from serious pain by choosing a medicine of their choice.
If you could directly address the British people, how would you convince them to be in favour of this bill?
It is an act of compassion for those who are already in an excessive share of pain and unhappiness. Patients should be liberated to take their medicine of choice in the safest way as a food, ointment, vaping, or a drink avoiding the risks of smoking.
Pierre-Yves is a staff writer and communications officer at Volteface. Tweets @PYGallety