This week the London Mayor's race erupted around a question that is bound to delight drug reformers – cannabis reform in the capital. Whilst the naysayers are crying electoral point-scoring on both sides across the echo chambers of Twitter, groups like Volteface have been busy behind the scenes engineering an environment that is ripe for such discussion.
Far from a flash in the pan strategy for securing votes, cannabis reform as a central focus of the London race go way back to the conservative primaries, and 18 Hanway Street. Long before Shaun Bailey had been installed as the Tory candidate, leading journalist Ian Birrell interviewed the more liberal candidate and drug reform enthusiast, Andrew Boff at Volteface's former HQ. You can watch that video here!
In the summer of 2019, around ten months prior to the original date set for the election, Volteface assisted the Evening Standard in their major investigation on cannabis policy, The Cannabis Debate. Joint polling carried out showed that almost 2 in 3 Londoners (63%) wanted to see cannabis regulated. Startling stats that, for the first time, illustrated the appetite for reform in London.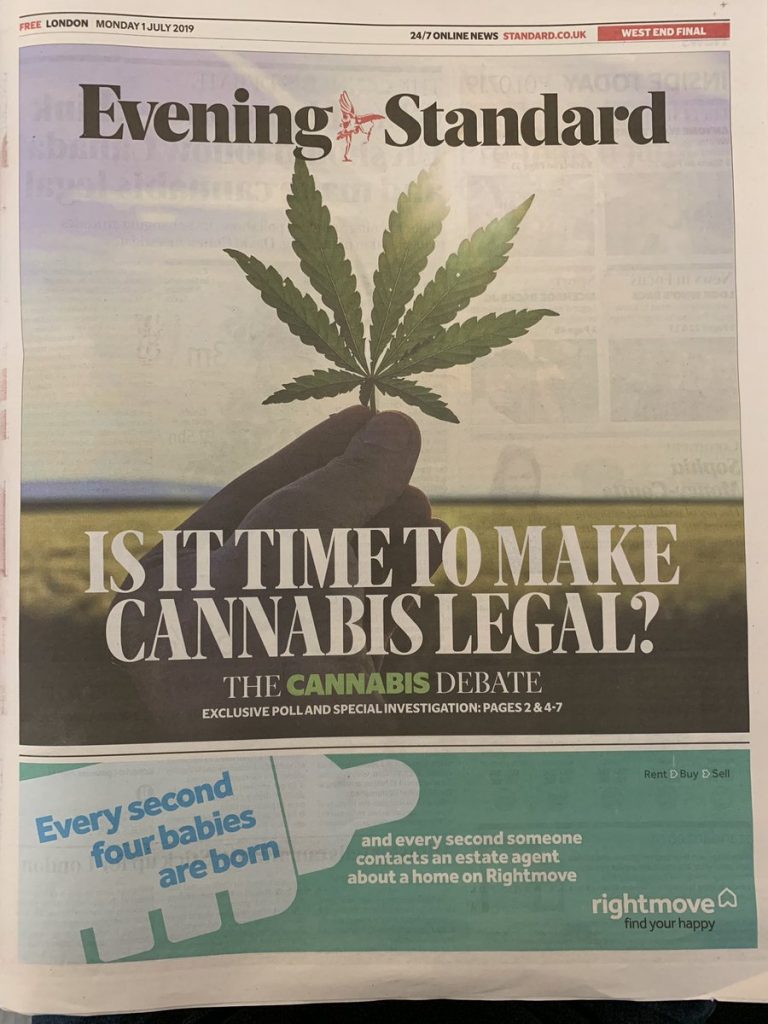 Investigations Editor David Cohen headed up the campaign and travelled to various US states to see regulated markets in action. Cohen, who chaired our cannabis discussion at the Lib Dem conference also sat next to Siobhan Benita, and broke a major story off the back of our fringe event.
The story revealed that Lib Dem candidate Benita (who has now left the party) announced exciting plans to propose London as a pilot scheme for a regulated cannabis market. Volteface staffers went about mapping out a model that could work in theory, and a roundtable that was documented by Sky took place, but not released as the pandemic struck.
Whilst Conservative Shaun Bailey insisted on being 'tough on drugs', the other candidates – including Khan – read the room and saw that this rhetoric was not a vote winner.
Khan's initial position when asked about the candidate was that we might need a rethink, and it seems that a year on – he is going to make good on this promise.
This set the precedent that has continuously developed throughout the covid-delayed election. Just days before the world turned upside down, Volteface assisted Lewisham Mayor Damien Egan in facilitating a consultation with Lewisham residents on the negative impacts of low level drug offences, and the results were fascinating with Egan seemingly convinced a fresh approach was required.
When covid took hold the election was postponed for 12 months, unfortunately Benita was forced to drop out. 
Cannabis discussion in the capital went quiet whilst the eyes of the world focused on battling the virus. The only news stories going around featured weak PR stunts maligning middle class cocaine users from Bailey's campaign team.
Fast forward to March 2021 and another drug reformer laid down their marker to be Mayor, Sian Berry of the Green Party. Berry promised to deprioritise cannabis policing, a pledge well within her remit if elected.
At the same time a report covered in the Guardian revealed that the MET, the force responsible for policing London, was considering alternative approaches to stop and search for the purpose of improving community relations.
This brings us to April 2021, when on Sunday a major story broke which stated that Mayor Khan has pledged to set up a commission to examine the benefits of alternative approaches to policing cannabis, including legalisation.
Whilst legalisation would not be under his remit, there are a number of positive moves that could be implemented to tackle racial disproportionality, build community relations and reduce the harm drugs cause to society.
As Standard Investigations Editor David Cohen tweeted today, was our joint poll the game changer?
This piece was written by Ant Lehane, Head of Communications at Volteface.