When the US midterms come around it's always sure to be an interesting time for politics and drug policy, and this year's midterms were no exception. Drugs were on the ballot for several states, with initiatives seeking to legalise recreational cannabis and decriminalise psychedelics. 
Following the vote on 8th November, Colorado became the second state to decriminalise a number of psychedelic compounds for individuals 21 years and older, creating new regulations for the distribution of the substances. The initiative allows for the use of psilocybin under supervision at state-regulated 'healing' centres, as well as the private use, growing and sharing of psilocybin, psilocin, DMT, ibogaine and mescaline. This means that Colorado joins Oregon as the second state to decriminalise psychedelics in two years.
The law doesn't extend to retail sales, which are still not permitted. However this is not necessarily a bad thing, particularly if the lack of retail opportunities for psychedelics leads to well enforced regulation and safer access/use. Several limitations also include the prohibition of use in schools, in public and whilst operating a vehicle. 
Now that the vote has passed, the initiative should come into effect in 2024, with a view to adding more psychedelics to the program in 2026 following an advisory board meeting.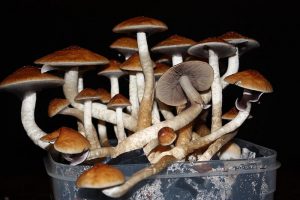 The vote has been warmly welcomed by supporters who argue that research increasingly supports psychedelic therapeutics as an effective therapy for a number of conditions, such as treatment-resistant depression and PTSD. Moreover, the imprisonment of people for consuming naturally occurring substances, such as mushrooms, has been criticised for the cost to the taxpayer and increases to America's vast prison population. Therefore, the policy change is likely to help reduce the stigma shown towards individuals who use psychedelic drugs by normalising them as a part of treatment. 
However, the new plans are not without their flaws. Critics argue that as the FDA is yet to approve psychedelic substances as a medicine, the use of them behind closed doors in 'healing centres' or in private is at odds with public safety and sends the wrong message to young people. Therefore there is still more work and collaboration to be done with the FDA to normalise the medical use of psychedelics, as keeping them concentrated within healing centres does not sufficiently bring them into the mainstream. 
Moreover, those who opposed the ballot initiative also feel that the 'corporate giants' who were involved in the legalisation of recreational cannabis in the state are using the same tactics to eventually set up a commercial market for psychedelics, over which they will hold a monopoly. 
Of course it is too early to tell how the plans will pan out in the state, as they are still in their infancy. Hopefully this is a step forward in the right direction not only in Colorado, but in the US as a whole, and symbolises a move towards both sensible drug policy and a greater ease of ability to conduct research on psychedelics. 
This piece was written by Volteface Intern Megan Townsend. Megan is a current MA Criminology student at Birmingham City University. Tweets @megant2799.