At the end of 2022, while participating in a
panel
at the Medcan Support and Drug Science Patient Conference, I was asked what I thought about cannabis flower being prescribed. My answer was not what some people expected…
Flower, floss, bud, or inflorescence as it is also known, is not the conventional type of medicine that doctors are used to prescribing. It is not dosed or delivered in the same fashion. Essentially, they are being asked to prescribe a hit from a bong. I know this sounds flippant, and we must consider the fact that combustion of the products is not recommended and therefore it should be vaporised, but since the beginning of my schooling and that of many clinicians out there, cannabis has only ever been a drug of abuse. 
This makes physicians and doctors feel uncomfortable, particularly if you are asking them to prescribe something called 'Gorilla Glue' or 'Strawberry Kush'. If you had spent seven years at medical school training to become a doctor, would you want to be using the language of drug dealers? 
The real question is; "Is cannabis flower a medicine?" 
Well, let's look at the definition of a medicine. 
According to the Oxford dictionary, a medicine is: "A drug or other preparation for the treatment or prevention of disease."
So, the answer is yes, cannabis flower is a medicine. Based on this definition the same could be said for ginger, turmeric and garlic.
A better question would be; 'Is cannabis flower a pharmaceutical medicine?'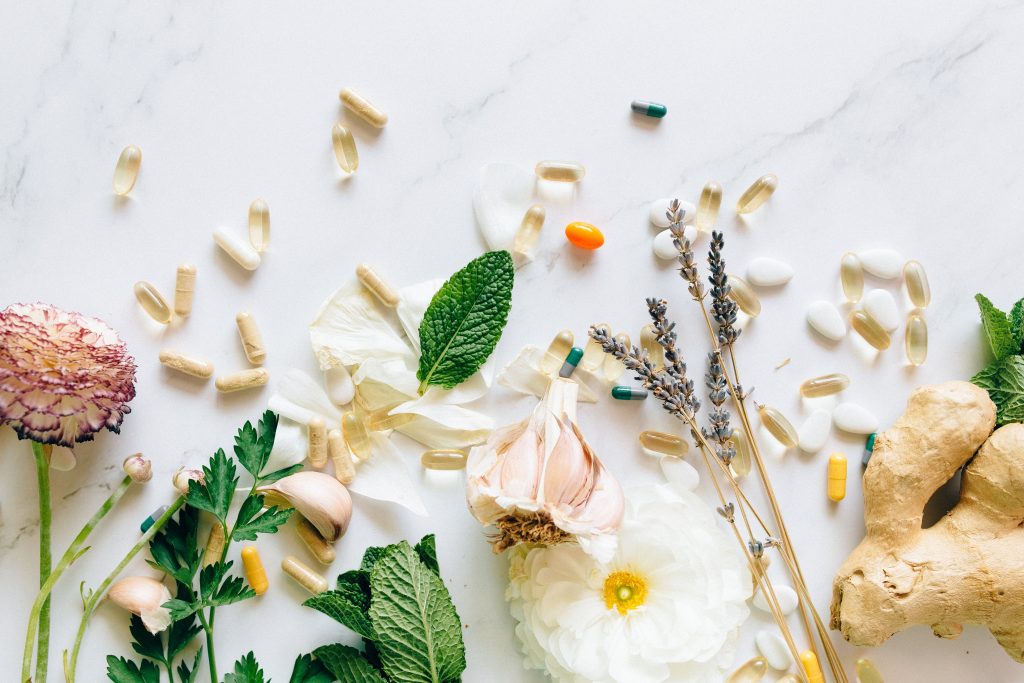 Personally, I believe that oils, tinctures, suppositories and processed cannabis should be the only things available on prescription. Trying to fit cannabis flower into a prescription medicine is like trying to fit a square peg into a round hole. We need to start thinking more sensibly about the problem.  
Do people who are already using flower from the illicit market actually need a doctor to help them? Do they really need to be told what to do? In my experience, they often know more than the doctor themselves. 
Many people use alcohol to self-medicate, be that to relax after a hard day, aid with sleep or help with anxiety. We don't need a doctor to tell us whether we need a Sauvignon Blanc or a Chardonnay for this very purpose. So, why do we need the doctor to tell patients which cultivar would be best for them?
Is it fair to ask doctors to learn about all the different cultivars that are available and keep evolving over time? Would it not make more sense for the doctor to prescribe the chemotype rather than the cultivar, so either a high-THC, one to one ratio of THC to CBD, or low-THC product? Patients could then go to a dispensary and speak to an expert in cannabis, as opposed to expecting already overwhelmed doctors to keep track of the constantly changing cultivars of this medication, alongside all the other conditions they have to know about. 
This could also come from GPs, not only specialist consultants, or by removing the need for a prescribing doctor entirely, a nurse or a physiotherapist could recommend and write a prescription for cannabis.
Flower is hard to dose, from how deep someone inhales, the number of inhales they take, to temperature and time at which the vaporizer is used, and it does not lend itself to the nice fancy graphs showing clear correlations that are so loved by the pharmaceutical industry and regulatory bodies such as the MHRA.
Vaporisation is the recommended method of consumption for flower by doctors, but this comes with its own issues. A recent study by Sopovski et al. 2023, showed that vaporisation at 190°C for 70 seconds is not adequate to remove all the bioburden present in the samples. It went on to demonstrate that there is an increase in the CFU (Cononley forming units) of the microbes within the sample during vaporisation. To put it simply, using this method of delivery is increasing the risk of infection via the lungs and pulmonary injury. Research such as this doesn't fill doctors with confidence when prescribing a medicine they are unfamiliar with.  
Improving access for patients, without prescriptions
Personally, I don't believe that cannabis flower should be available on prescription. It should be freely available for medical cannabis patients to go and pick what suits them best, as opposed to needing a clinician, or they should be able to grow their own. This might end up looking a bit like the US dispensary model, but with more medically trained individuals within the dispensaries, and taking into account the failings of how some of those models were implemented in the US.
We also need private health care and the NHS to help cover the costs of these medications with some sort of reimbursement program. By removing the need for prescriptions for specific cultivars, accessing cannabis would become a lot easier and producing the products would be a lot cheaper because there would be no need for time-consuming and costly registration procedures, along with waiting to see a doctor.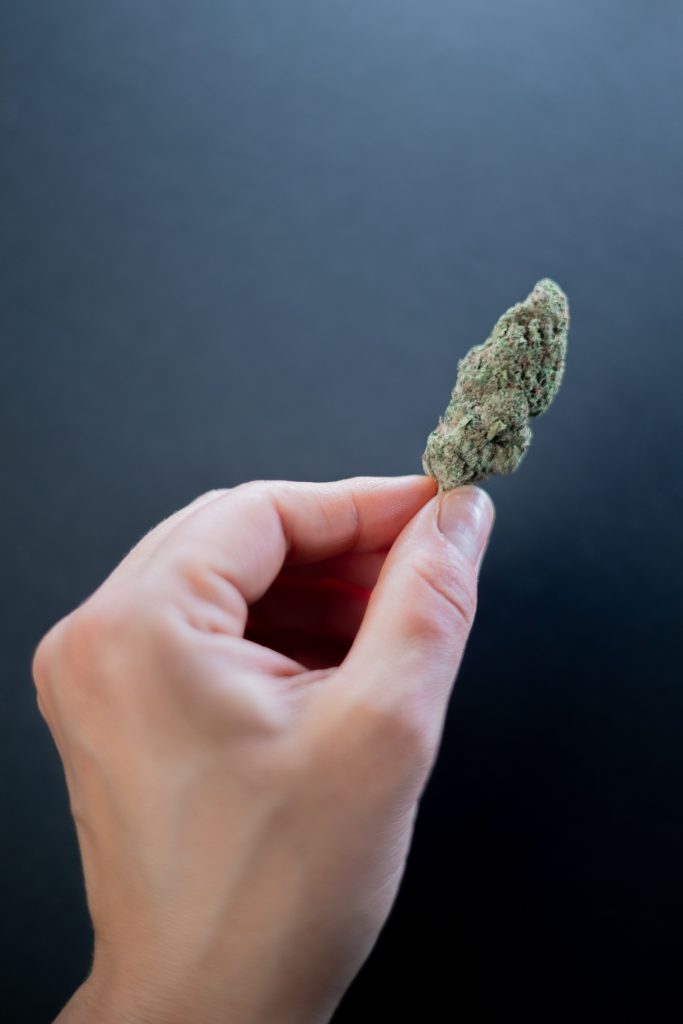 Another solution I propose: We should have specialists in cannabis who understand every aspect of it as a medicine. From terpene allergies, minor cannabinoids to drug-to-drug interactions, these specialists could work alongside the doctors. This is such a complex plant, that by giving the job to doctors and clinicians who are already overworked and at breaking point it seems like we are adding to their problems and pressure. 
Training a wider cohort of people on prescribing and picking the most suitable cannabis would also create jobs. There are many people out there who would love to become officially qualified in this and we should give them the opportunity. There are many underground "consultants" who know far more than the clinicians about this plant, and they should be given a chance to help people, with a structured working practice, and to safeguard patients. 
Many people would be surprised at the level of knowledge and deep understanding of this plant as a medicine and how to use it most effectively that is already out there. Many of these people risk their freedom by doing this, and all they want to do is help people consume safely or treat their conditions. I am not saying that any Tom, Dick or Helen should be allowed to dispense cannabis flower, but we should be offering Master's degrees in the subject.    
While these informal operators may have noble intentions, underground "consulting" and leaving patients to only use flower from the illicit market is risky. If the content of the product is not verified, for example,  very high-THC products could be given to someone with epilepsy whose seizures are triggered by too much THC. There are also people who are immunocompromised, who may have HIV or be on chemotherapy and require a product to have a very low microbial counts/bioburden, which can be verified with a certificate of analysis. This is another service which is not yet widely available, which has the potential for jobs to be created in laboratories that test products and aid with harm reduction.
Drugs are not dangerous; it is not knowing what you are taking that is dangerous. This is why there needs to be a certain amount of regulation and standards to ensure the safety of more vulnerable patients.  
We are told the reason for there being so few NHS prescriptions of cannabis is because it will open the floodgates and leave potential for abuse. By limiting prescriptions to oils, tablets, suppositories and sprays it removes this issue. 
There are blockages in the supply chain, and I often hear patients being prescribed what is available rather than the cultivar they have found to work for their symptoms. Removing the need for a medical stamp of approval on flower would speed up the process of getting a product to market, reduce the amount of bureaucracy that gets in the way and costs money, all adding to the price of the end product.
So how do we go about this? There are a couple of models we could adopt that have been implemented around the world, from the club model in Barcelona, where patients join a private members club and purchase it from there, to the "grow your own model" seen in Thailand and Malta. Many states in the US such as Colorado and California have a dispensary model where the patient will be given a script by their doctor and then go speak with a "Budtender" who can advise on the best cultivar for them, based on their needs and symptoms. 
There is not one simple solution to this issue. It is clear though that we must increase healthcare workers of all levels' confidence and knowledge about cannabis as a medicine. 
Article referenced above:
Sopovski DS, Han J, Stevens-Riley M, Wang Q, Erickson BD, Oktem B, Vanlandingham M, Taylor CL and Foley SL (2023) Investigation of microorganisms in cannabis after heating in a commercial vaporizer. Front. Cell. Infect. Microbiol. 12:1051272. doi: 10.3389/fcimb.2022.1051272 
Dr. Callie Seaman is a PhD cannabis scientist with over 20 years experience in the hydroponic sector and now works with licenced cultivation facilities to develop medicinal products in the female healthcare space. She is a patient herself, having been using cannabis  to help to control her epilepsy for over 25 years. Callie is the chair of the Adult Use group of the Cannabis Industry Council and sits on the executive committee as well as working with MedCan Support, a community interest company that helps support families with children refractory epilepsy.