Last month, London played host to one of the biggest European cannabis business events of the year.
In the spacious loft of the Old Truman Brewery just off Brick Lane in east London, CannaTech felt like another world.
CannaTech, an Israel-based business conference run by iCan, aims to drive the development of the nascent medical cannabis industry in Europe. After an evening business symposium, a whole day of talks covering some of the major issues in the industry followed.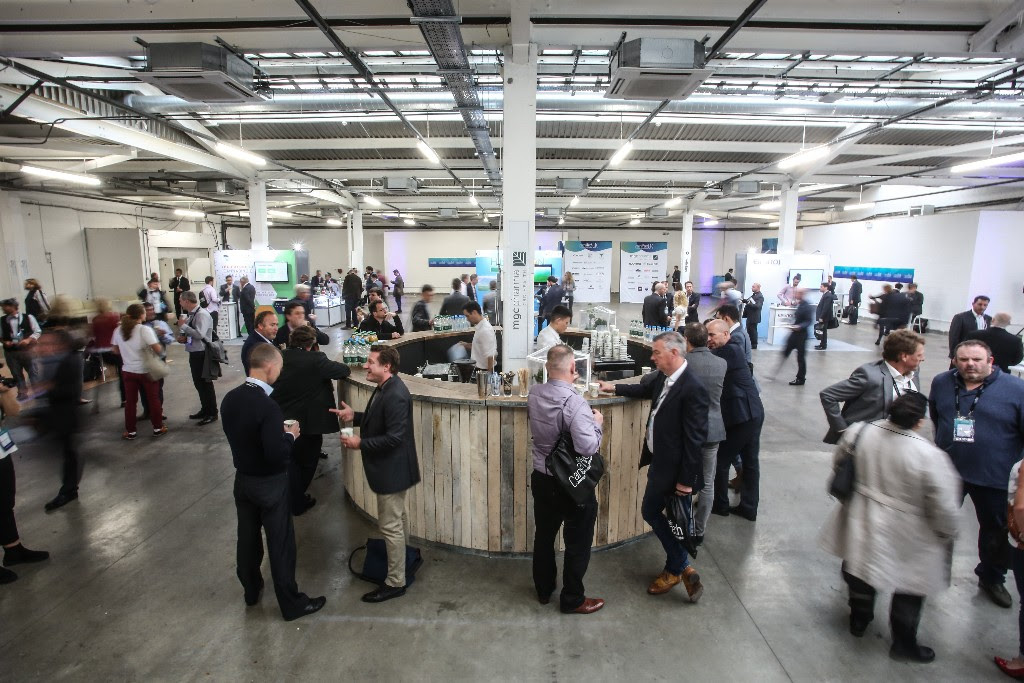 The event brought together entrepreneurs, scientists and investors, all of whom wish to see the introduction of a legal market for medical cannabis in the UK.
Talks at the conference were tailored to those new to the world of medical cannabis, as well as those more well-versed in the subject.
Dr. Jokūbas Žiburkus, CEO and co-founder of Canntelligence, gave a thorough overview of the human body's endocannabinoid system, while Professor David Neubauer spoke of the applications of medical cannabis in paediatric neurology.
Scientific insights were mixed with advice on how to campaign around the issue from UK advocates including Jason Reed from Leap UK, who explained how we can take drug policy reform into the mainstream, and Volteface's director, Steve Moore, who shared his insights on how to create a framework for securing public support on cannabis legalisation.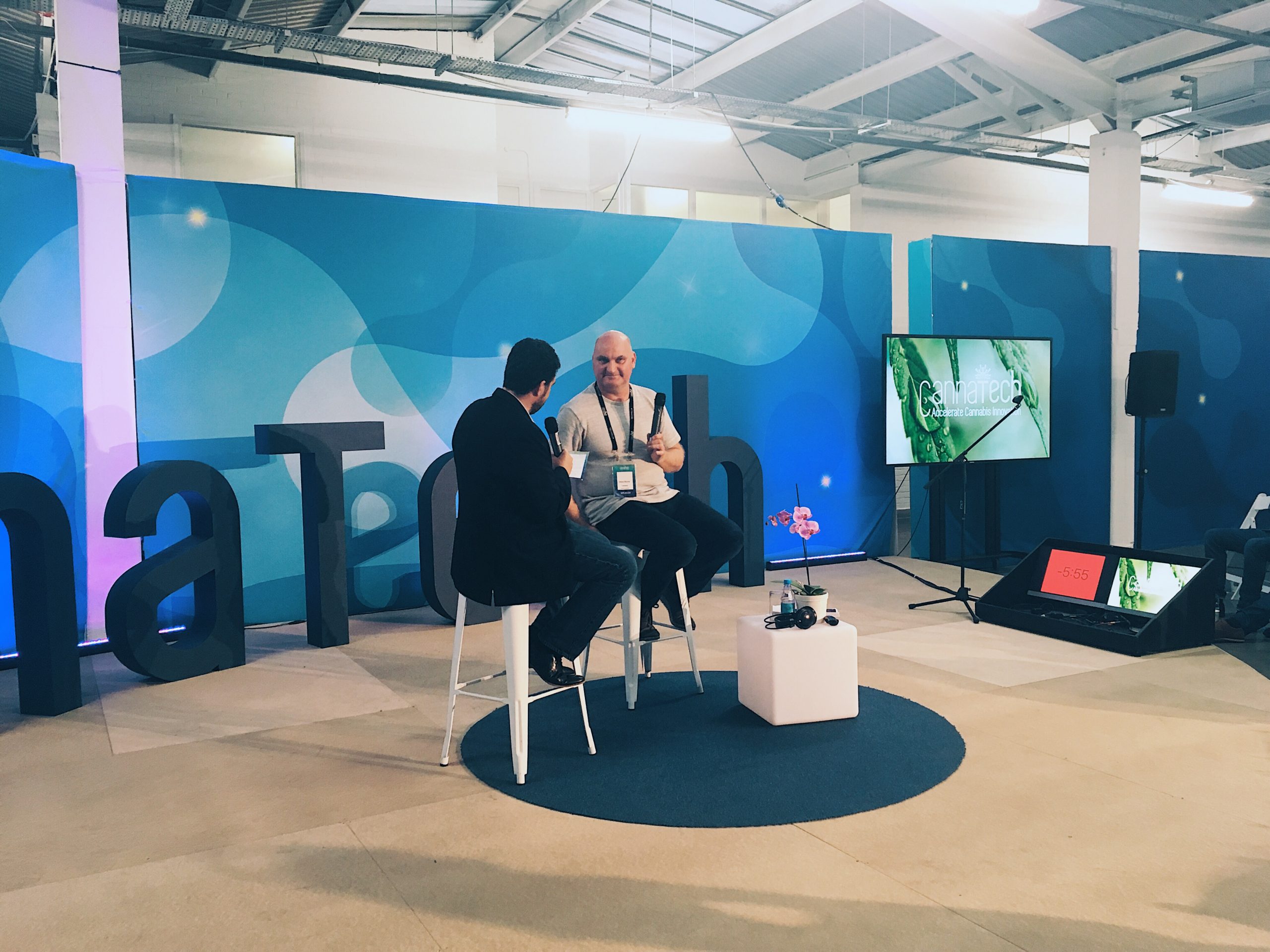 The event ended with a 'live pitch event' with many upcoming medical cannabis entrepreneurs promoting innovative projects, hoping to catch the attention of some of the big players in the industry such as Nesta Co.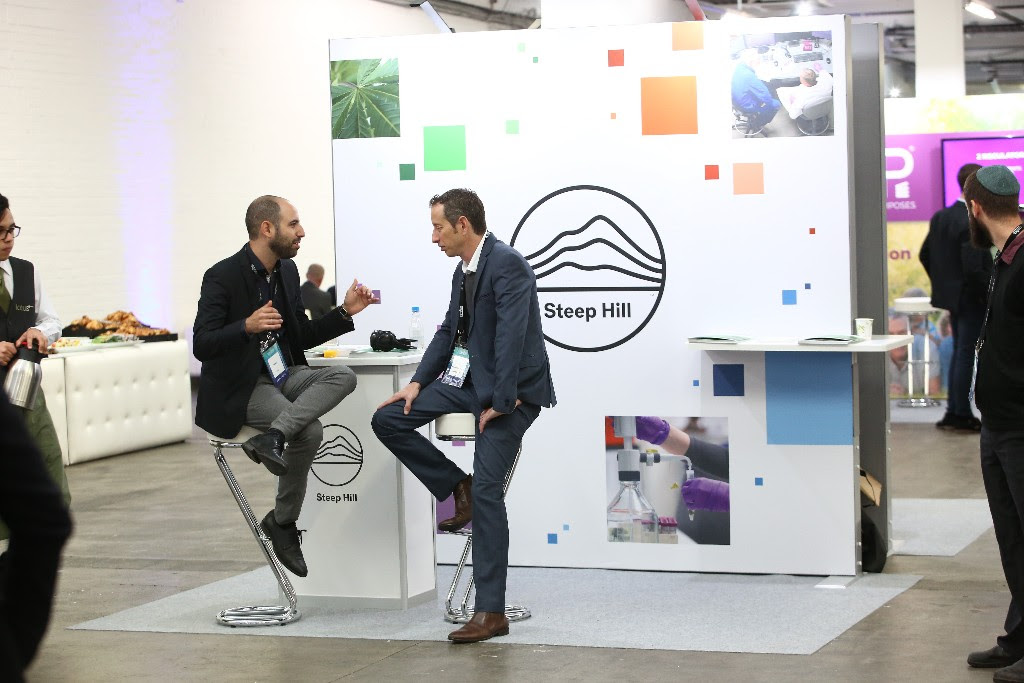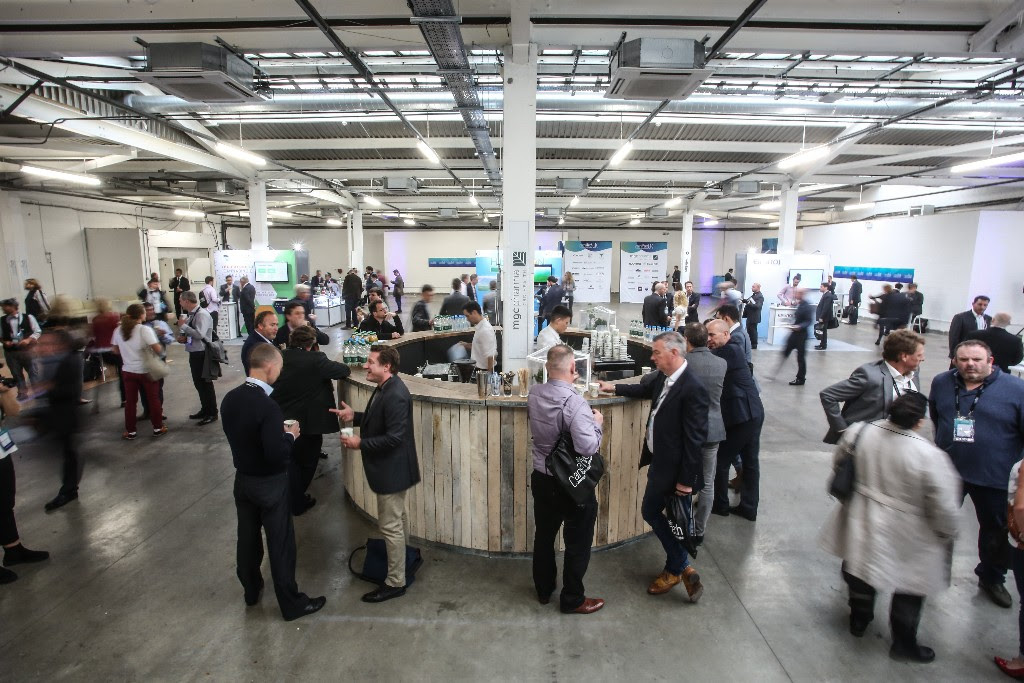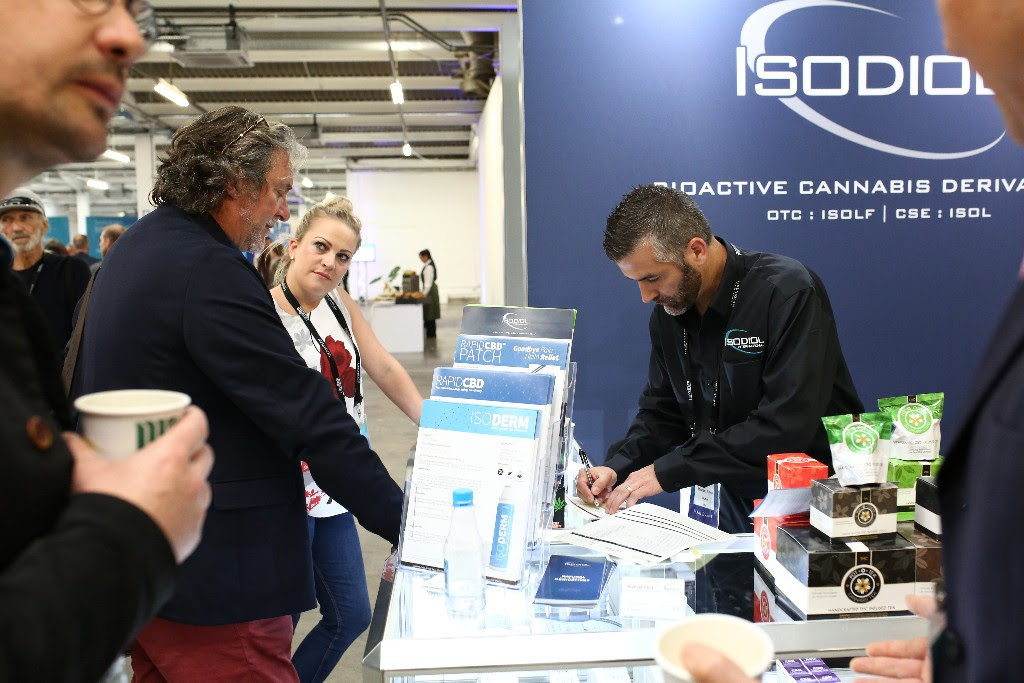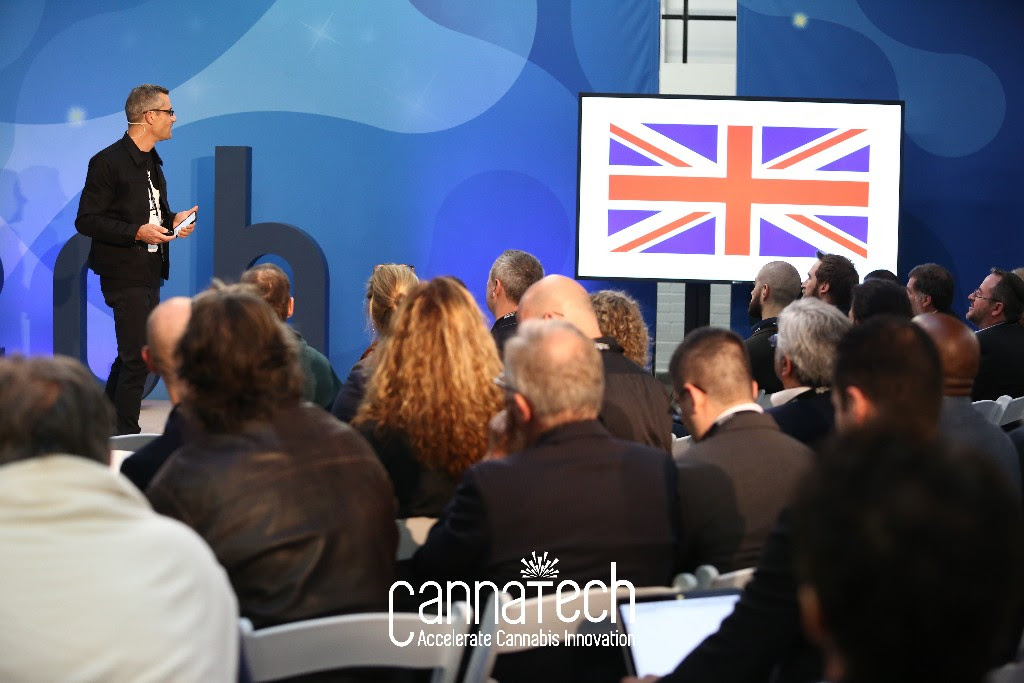 This was CannaTech's vision of the future. The question is: will the UK's medical cannabis landscape ever look like it? 
We spoke to Saul Kaye, CannaTech London's organiser, after the event to find out how he felt about it.
Volteface: What were you expecting from CannaTech London?

Saul Kaye: We had hoped that there would be a shift in the market perception, I believe there was a pivotal shift and CannaTech will become a historical moment as it did in Israel in 2016.

VF: What do you think will be the next big thing in the development of the European cannabis industry?

SK: The regulators will make a shift in policy to include cannabis as a medicine, it won't be quick but as international export is a reality the EU will be forced to deal with this issue.

VF: What most interested you at the live pitch event?

SK: I have been a blockchain addict for years and it was great to see the implementation of this new technology in a solution for cannabis. But Doober was hilarious, we definitely punked everyone!
CannaTech London showed that there is great interest and potential for a medical cannabis market to develop in the UK. According to a report published recently by Prohibition Partners, an estimate of the value of the medical cannabis market in the UK is £5.3 billion. This is nearly half of the total estimated market value of cannabis legalisation as a whole – £11.3 billion for medical, recreational and industrial use. It is not hard to see why there is such enthusiasm around medical cannabis in this country. 
A free copy of Prohibition Partners' report can be downloaded here.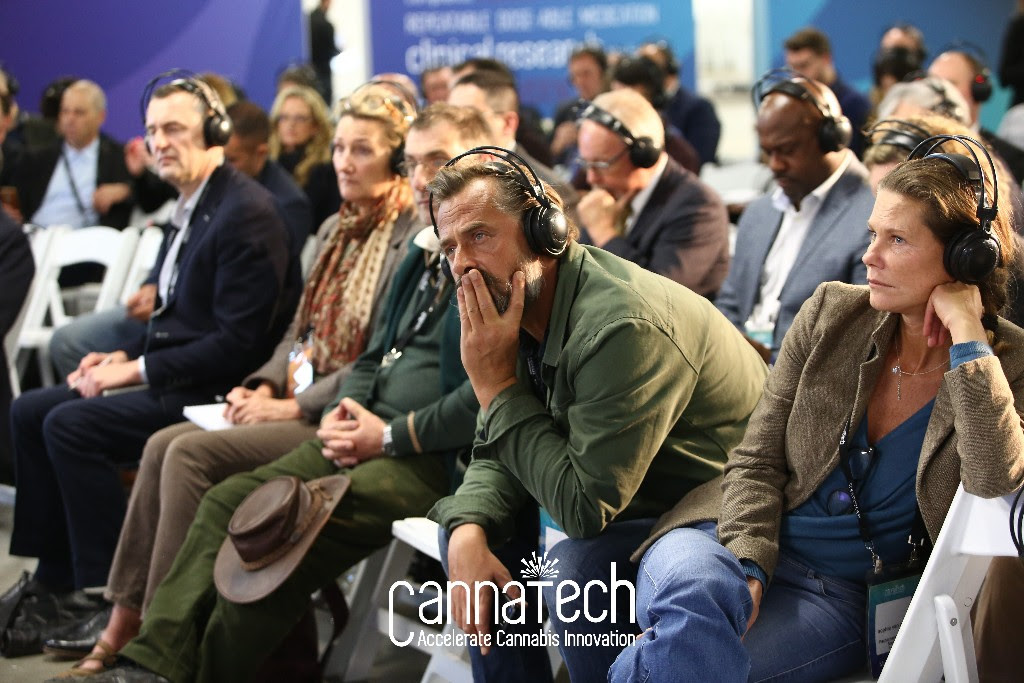 During the conference we met with Adam Miller, CEO of BuddingTech. Asked about his opinion on the UK's market potential, he told us:
Any country that legalises cannabis for medical use plays an important role as the global view towards cannabis shifts. As countries enter the global medical cannabis arena more follow – we are starting to see a tipping point. The UK is particularly important due to its highly conservative nature; like Australia which legalised for medical in 2016, the UK has a very high standard for evidence and efficacy. Therefore once the UK legalises, I anticipate this will create a domino effect for other conservative nations.
Scientists and entrepreneurs spoke of the advancements made in Europe in terms of regulatory framework and evolutions in healthcare science throughout the conference. There is a clear desire to develop an industry backed by high quality research by all players in the field, whether they're on the regulatory side or in the business world.
The general feeling was that global change in cannabis legislation is driving a change in mentalities.
While Canada and California are running at full speed to be ready for the legalisation of recreational markets in 2018, New Zealand is preparing a referendum for 2020 on whether or not it should do the same. Closer to home, Italy recently voted in a state-wide law on medical cannabis, and Poland just approved an increase in the potency of imported medical cannabis.
It is positive to see that global change has slowly shifted the public opinion on cannabis over the years from a dangerous substance to a medicine with a plethora of positive applications.
Jon Liebling, political director of the United Patients Alliance, said of the event:
"Despite being a very business-centric event, CannaTech has allowed the UPA to meet many people and companies keen on helping us advance legal access in the UK in any way they can and hearing our patients' feedback on their products, for which we are a primary source. From what I could see, change is just around the corner now."
This tide of change and shift in public opinion not only shows that the industry is growing, but that some countries have enough hindsight and experience to sharpen their policy and offer a market correctly regulated and balanced between the industry's goals and patients' needs.
Medical cannabis markets are developing everywhere and this tide of change will inevitably come to the UK.
Legislators and regulators in this country must initiate reform in their own terms, otherwise there will come a time when external actors, empowered by the maturity of already existing markets elsewhere, will set their sights on this country. The global debate is already happening and change is coming – and we need a UK solution for a UK problem.
It wasn't clear what we could expect from CannaTech London in advance, but the most striking thing once we were there was all the goodwill towards Saul Kaye and his team. The conference scored high in terms of showing there is a clear business opportunity for the cannabis industry in the UK, promoting high quality research and building a community in this fledgling industry. The question is, how can events like this build momentum for a well regulated and safe medical cannabis market in the UK?
One thing is for sure, the gap between the UK's policies on medical cannabis and the growth of the international medical cannabis market is vast and the ones losing out are our patients.
Pierre-Yves is a Communications Officer at Volteface. Tweets @PYGallety