To wrap up our series of mayoral candidate profiles, the VolteFace team sent some questions over to Louis Jensen, CEO of communications agency KngLAD Ltd., and candidate for the CISTA party in the 2015 general election.
Louis embodies the entrepreneurial spirit of the new generation of urban creatives in London, who are striving to combine business sense with social awareness. Internationally minded and culturally savvy, Louis explained to us how he intends to use the skills he learned in the communications industry to spread the drug reform message across the city of London.
VolteFace: Could you tell us a little about your background, and how you have reached the point you are at now?
Louis Jensen: I'm originally from a small seaside town called Hastings, where I went to the local state school and got first got involved with politics through taking part in the Model United Nations. We competed with private schools from across the country, and I even ended up snatching a few gavels along the way.
Then, I went to college to study Politics, Economics, Modern History and Business Studies. However, it was once I left, I got in with the wrong crowd, got kicked out of home and ended up growing and selling weed. Luckily, I was wise with my earnings and invested some back into property. After a close call with the law I decided it was time to do something else with my life, so I headed to the big city.
With little experience in the working world I found myself as a estate agent in the city (god knows why!) I was only there briefly, but in that short time my eyes were opened to the culture of East London and, more specifically, the ways in  which a creative industry can impact society. Having known, worked and grown up with many renowned artists I set up the agency Spraying Bricks. This then moved on to larger global campaigns with brands such as Harley Davidson and Coke, so, eventually, I set up KngLAD Ltd – a communications agency, dealing with large content strategies and PR.
Drugs were still a part of my life – Marijuana especially had a really positive effect, sparking creativity and relaxing the brain, offering some relief in a world full of hate and suffering. I wanted to do more to help the cause, so I joined groups such as CLEAR and Normal. However, I was greeted by a group of people, who, I felt would much rather sit in a circle and smoke weed rather than educating others on the impact drug law reform would have on their lives. Not everyone smokes weed, we need to show why it benefits the greater good.
This led me to ILLEGAL! Magazine. ILLEGAL! was originally started in Copenhagen by social entrepreneur Michael Olsen. The magazine opens up conversation around drugs, good and bad. I met Michael a few years back and explained how something like ILLEGAL! was needed in the UK. Only a couple of years later we have circulation of 10,000 per quarter and a full ILLEGAL! UK team dedicated to inform.
After running for office last May, representing the CISTA party, I'm looking to run for London Mayor in 2016.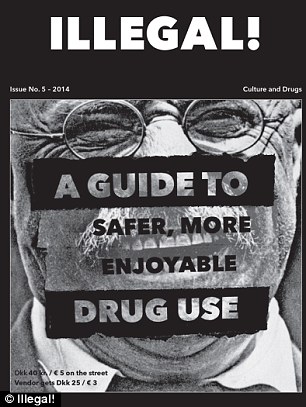 How did you make the move from advocate to mayoral candidate?
The transition was easy. I'm tired of clichéd activist movements that don't work. Archaic methods which have been tried over and over again do not create change, they create a movement between a group of people rather than considering the whole of humanity. I don't want to sit in a circle and smoke weed. I can do that at home! I want to be able to speak on the same level as the powers that be, and present them with the facts and statistics. We will have to work to their political structure.
How does your professional life fit with your political activism? Do they ever correspond or overlap?
I don't really see much difference between my personal, professional or activist life – I see it all as a chosen lifestyle. This is what I live and breathe everyday (fully functional on 4 hours sleep every night). There are many processes and styles to my businesses which I like to apply to my activism. I'm a great believer in selling yourself before you sell your product. If you sell yourself and your audience believe in you, and the passion you have, then they will believe what you are telling them is right.
What does the position of mayor mean to you? How would you use your role?
In my opinion, the mayor should be responsible for making London a better place for everyone who lives, works and visits the city.
I'm a realist, and although it would be great to gain the position, I understand that it isn't possible at this current time. That said, this is a real opportunity to be heard, to have a voice, to share those examples across the world where decriminalization and sometimes legalisation has worked. It's a chance to gain the huge publicity we've be waiting for. Hopefully we can convert a few who were initially opposed to drug law reform along the way.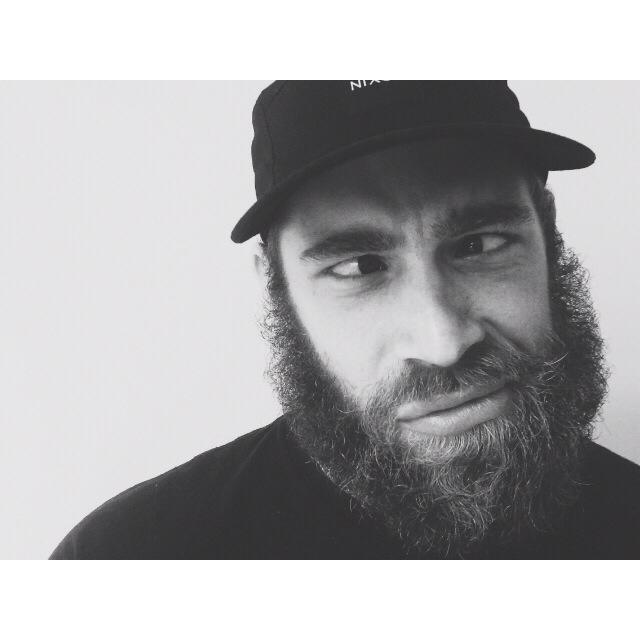 Can you expand on some of the ideas you mentioned at your hustings? – you explained some of the wider policies and issues that are linked to cannabis decriminalisation.
There is plenty of evidence from all corners of the world providing that cannabis has some medicinal benefits, however, I was speaking about the financial benefits as well. We live in a capitalist world so the only way to speak their language is to talk about figures as well as social benefits.
As mayor you are responsible for a budget which is then distributed between the services and city schemes for improvement. With Colorado (population half of London) generating £70 million in one fiscal year of taxes, it is time we started reaping these benefits for ourselves. This is money for schools, healthcare, emergency services and improving the economy. Not only would you generate revenue from tax, but you save money on enforcement.
It is really important that this is a judicial issue when it is, in reality, a health and education issue. We need to stop locking people up on low level, non-violent drug crimes. Drug possession crimes are more than double the figure of the next most arrestable offence, shoplifting. This has an effect on who occasionally like to smoke a joint here and there when they are looking for work. By comparison, as a perfectly legal recreational substance, alcohol kills more than nine thousand people a year in London alone.
As well as using some of the money raised through the cannabis industry to fund educational programmes on drugs, which in themselves combats addiction and dependency, we can set up a regulatory body for the drug itself. We're bringing drugs within the law and working with them. They're not going to go away, this can't be dealt with through prohibition. Lets take a leap into the unknown – change isn't instantaneous.
Any final thoughts to add?
The War On Drugs costs Britain alone £16bn per year, 25% of teenagers have tried some sort of drug and 1 in 3 adults admit to taking drugs. This is a global debate which has moved swiftly into the political mainstream, multiple countries, and cities. The USA are our allies and are the most powerful country in the world – they're reaping the reward! It is inevitable that the US, Netherlands, Uruguay, Portugal and so on. We know the facts – what I want to do is look at home, where can we implement policies and regulation within the city? We're no longer fighting a futile, counter-productive drug war.
Thanks Louis! Good luck!
You can vote for Louis Jensen by emailing yara@cista.org with 'Vote Louis' in the subject line. Alternatively, you can vote by liking his Facebook mayoral campaign page. Find out more about the candidates on the CISTA website