October 2019 marked one year since Canada legalised cannabis for recreational use and in the build up to the US election, cannabis has become a hot topic. However, with much of our attention focused on North America, it's 'high' time we turned to Europe to see what progress is being made in countries closer to home.
Luxembourg
Luxembourg, one of Europe's smallest countries, is due to be the first to legalise cannabis for recreational use. In November 2018, Prime Minister Xavier Bettel announced that the three main parties of the coalition – the Democratic Party, Luxembourg Socialist Workers' Party and the Greens – would legalise cannabis, creating a fully regulated adult use market by 2022/23. Whilst cannabis for medicinal use has been legal since June 2018, when the new laws are passed individuals will be allowed to be in possession of 30 grams of cannabis, the same amount which is legal in Canada. The exact details of this legislation are still being discussed, such as age restrictions and a ban on non-residents to deter drug tourism.
The Netherlands
Cannabis has been decriminalised in the Netherlands since 1976, with recreational use allowed via the famous coffeeshop system. As well as this, the Netherlands was the first country in the world to legalise medicinal cannabis, due to the work of Health Minister Els Borst back in 1999.
The coffeeshop system permits establishments to sell cannabis in small quantities, though it is still officially illegal. There are also strict licensing regulations for these coffeeshops, such as age restrictions and controls over the marketing and appearance of shops. Another issue faced by the shops is the reliance on the 'back door' illicit market to stock their shelves due to commercial cultivation of cannabis still being illegal.
It is thus significant that the government has now approved trials to experiment with possible methods to advance legalisation. Starting in 2021, ten municipalities will take part in a four-year study called the 'closed supply cannabis experiment' where all these coffeeshops will only be supplied by regulated growers.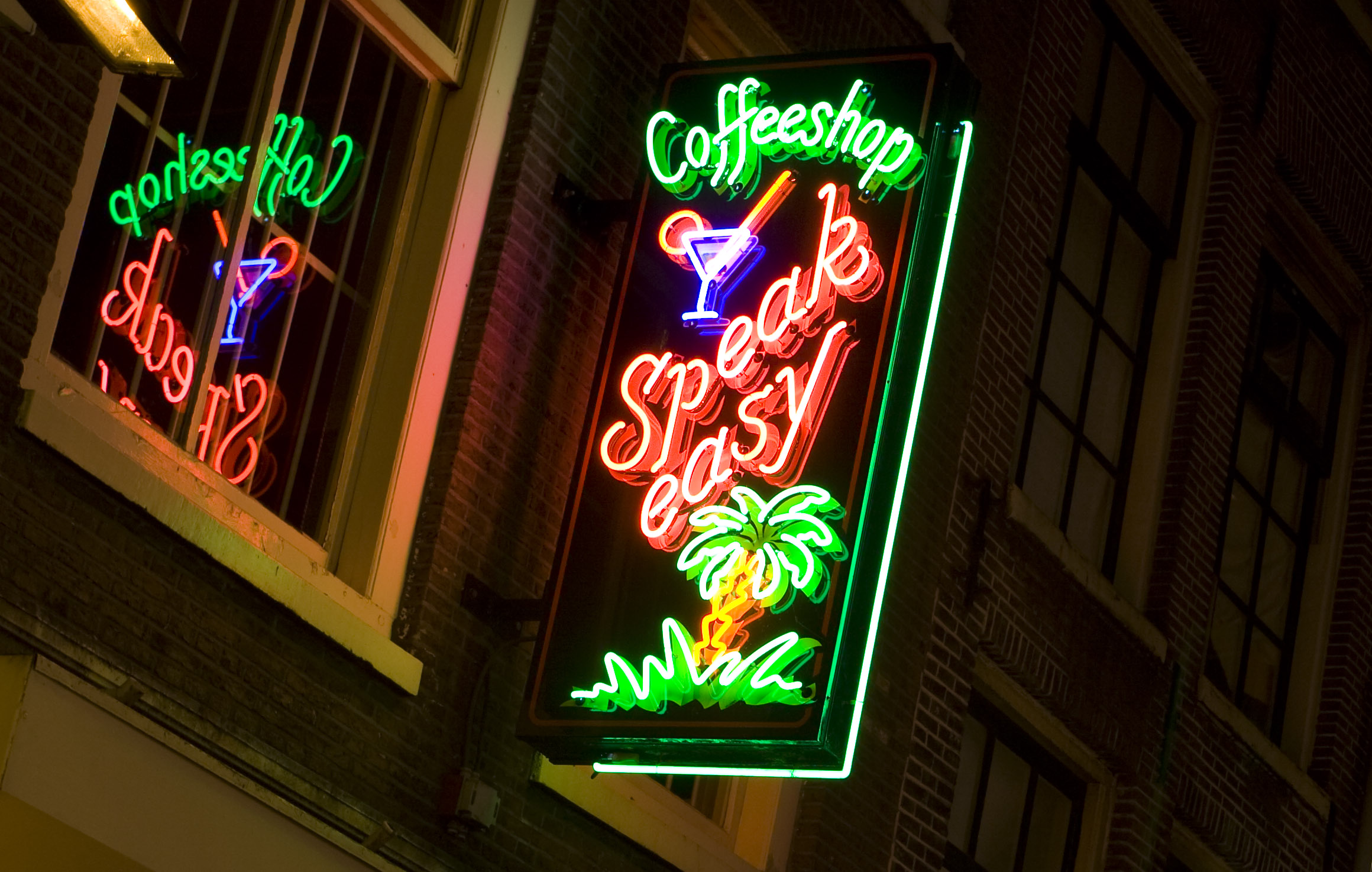 Malta
The Maltese government decriminalised recreational use of cannabis in 2015 and legalised medical use in 2018. On the 9th of March 2018, Malta's Drug Dependence Act was amended, which provided doctors with the ability to prescribe cannabis to their patients. The 'Production of Cannabis for Medicinal Use Act' was also introduced in April 2018, which allowed companies to obtain a licence allowing them to produce and manufacture cannabis for medical use on Maltese land.
This momentum was furthered by Joseph Muscat, Prime Minister and Leader of the Labour Party, Partit Laburista, who before the 2017 election promised that he would commit to legalising recreational cannabis if re-elected. However, it is now two years later and there still hasn't been any concrete plans laid out. This may be partly due to the parliamentary secretary, Julia Farrugia Portelli, as it has been reported that she wants to wait in order to first release an educational campaign, which will be rolled out nationally. This campaign would aim to educate around the harms of drug use, before the government considers putting through legislation to reform recreational use.
Germany
Angela Merkel's Christian Democratic Union (CDU) was the last of Germany's main political parties to take a prohibitive line on recreational cannabis, but now seem to have performed a U-turn in its views. These reports are based on recent statements by Marian Wendt, the CDUs interior policy spokesperson who said that "cannabis could be freed for personal use, of course with controlled production and distribution". 
The speed of this volte-face is what makes this case especially interesting. Just last year Marlene Mortler, the predecessor of the Bavarian sister party to the CDU, the Christian Social Union (CSU), position was that the idea of legalising cannabis was the wrong move as it "suggests, to young people especially, that cannabis is not a dangerous substance". 
Medical use was made legal in 2017, though is strictly monitored. Recreational use is currently illegal, but the state is becoming increasingly lenient, and does not usually prosecute for personal possession of up to 6 grams.
Switzerland
While recreational use of cannabis in Switzerland is illegal, since 2011 the sale of cannabis products is legal if the products contain less than 1.0% THC, compared to the usual 0.2% levels allowed in many other European countries. Switzerland also decriminalised cannabis use back in 2012, with possession of up to 10 grams usually going unpunished, though public consumption can carry a fine of 100 Swiss Francs (roughly £78).
Switzerland had an election on the 20th of October 2019 to elect all members of both houses of the Federal Assembly. The largest share of votes went to the Swiss People's Party (SPP) at 25.6%, however, the party experienced a drop in votes while the two green parties made major gains compared to previous elections, which suggests a strong shift to more progressive policies. This may impact on cannabis laws in the years to come.
Spain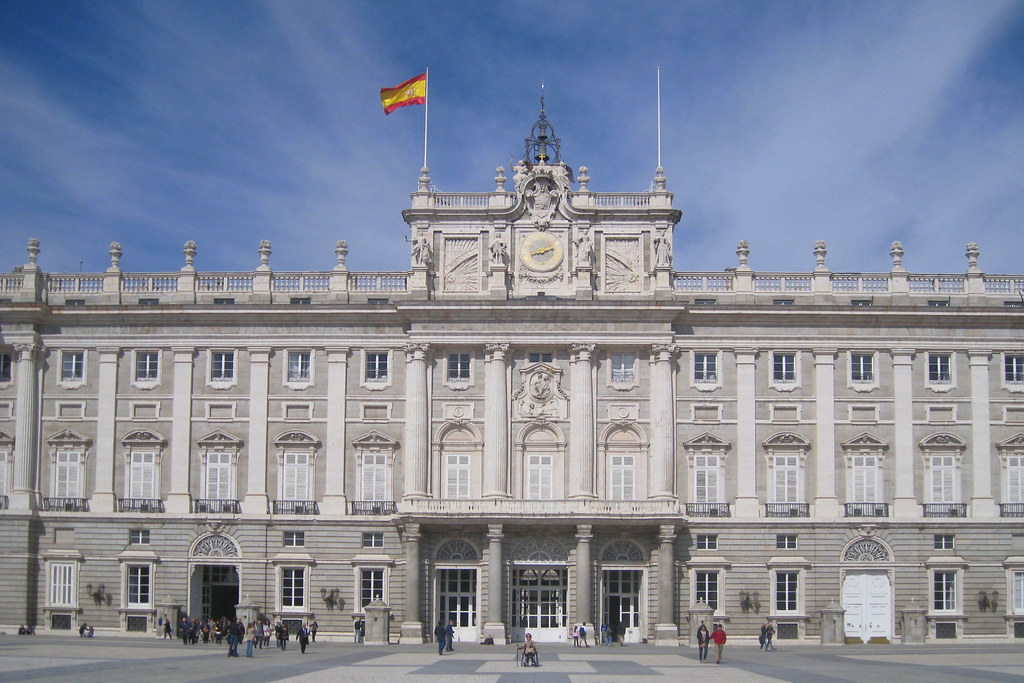 Spanish law is different to the other countries in Europe because it does not distinguish between recreational and medical cannabis use. Both medical and recreational use in private spaces were decriminalised in 2015, but medical use is not yet technically legal. This affects patients as they cannot get a doctors prescription for a cannabis-based medicine, instead they access it through cannabis clubs. The Cannabis Clubs are non-profit private collectives and some of them operate through a 'back-door' illegal market. Catalonia, Navarra and the Basque Country regions have passed laws enabling a network of co-operatives to legally oversee the legal use, distribution and cultivation of cannabis. 
After last week's election, the fourth time in as many years that the public has been forced to the polls, Spain have finally formed a government, albeit a coalition of two parties. The government consists of the PSOE Socialist Party, which is open to legalising medical cannabis use, and Podemos, the anti-austerity party, which backs both the legalisation of medical and recreational use of cannabis. Now Spain's governmental crisis has come to an end, cannabis could just find its way back onto the political agenda of policymakers in Madrid.
France
France has one of the higher percentages of cannabis consumers in Europe, with 4.7 million users. 
A recent government-tasked commission has controversially advised France to legalise cannabis for recreational use. The report, which came out in June 2019, states that the prohibition which has been in place for the last 50 years has been a failure, due to the high numbers of young people using, the burden on public spending and 'black market' issues. The report recommends legalisation, although with strict regulations. Just hours after the report was published, 70 public figures signed a petition calling for legalisation in the name of "pragmatism", which included the number two in Macron's ruling party.
Government spokeswoman Sibeth Ndiaye said "(its) position is not go towards legalisation of cannabis", however, Richard Ferrand, the parliamentary speaker from Mr Macron's LREM party said the issue would still be open for debate.
United Kingdom
Over the past 18 months, the UK has seen transformative change on cannabis policy, that was sparked by the cases of Alfie Dingley and Billy Caldwell. Both boys suffered from severe epilepsy and were stopped by the government from being able to access cannabis-based medicines. After a media blitz centred around Billy Caldwell's mother Charlotte trying to bring her son's medicine over the border, having it confiscated, and then eventually being given it back, the Home Office announced a review of medical cannabis, eventually leading to its rescheduling. Since then, two cannabis based medicines have been approved on the NHS and there has been a growing interest in CBD wellness products that can be bought on the high street.
In the wake of these reforms, there has been mounting interest in recreational legalisation. Earlier this summer, MP's David Lammy, Norman Lamb and Jonathan Djanogly travelled to Canada to better understand the politics, policy, industry and community experience of regulated cannabis markets. Each MP concluded in the BBC coverage of the trip that adult use markets would be legalised in 5 to 10 years. 
The summer also saw the launch of the Evening Standard's 'Cannabis Debate', an ongoing investigation which aims to present the arguments for and against the legalisation of cannabis. The generous coverage that has been allocated to the 'Cannabis Debate' has played a pivotal role in moving political will as on the 1st November 2019, the Evening Standard ran a front page story reporting that London Mayor Sadiq Khan now thinks that it's time to consider legalising cannabis.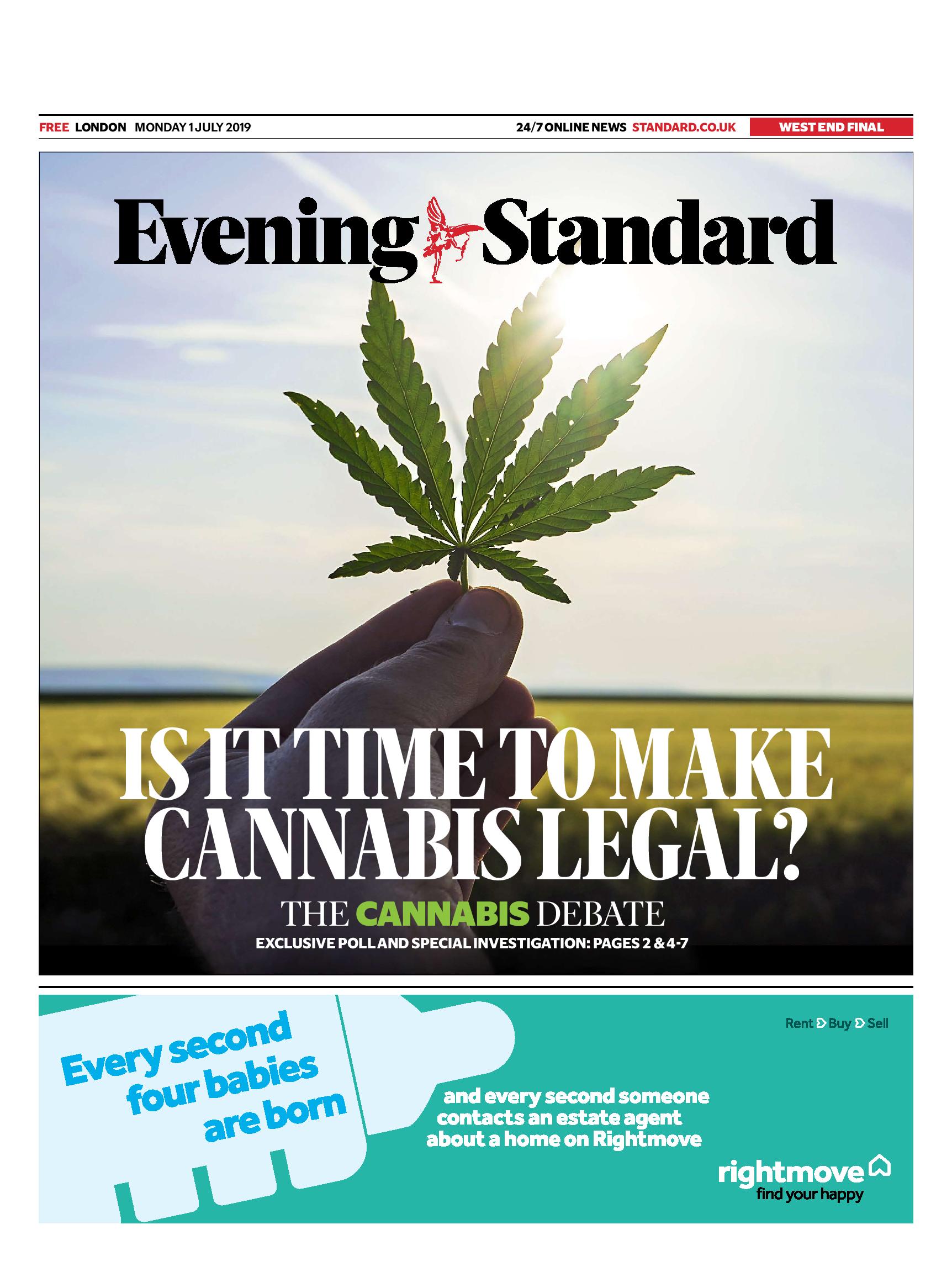 Reflections
European countries are starting to legalise cannabis for recreational use – or at least discussing the option of doing so. However, it is important to recognise that the pace of change has slowed in some countries, with Italy's decision to ban sales of 'cannabis light' products with up to 0.2% THC in May 2019 a notable example. 
And we should not assume that Europe and North America will follow similar legislative timelines. It took Canada almost 20 years to legalise recreational use after allowing medicinal, whereas in Europe, countries that have only recently legalised medicinal use are now steaming ahead with plans for recreational use. Once Luxembourg successfully becomes the first European country to legalise recreational cannabis use, it won't be long before other European countries follow suit.
This article was written by Maddie Hanford.
Tweets @maddiehanford