Each year, around 175,000 lucky revelers make their way to a sleepy Somerset village to see how quickly they can churn the green fields of the Glastonbury Festival into mud. Panicked headlines swirl around the event— and not just because the fashion editors at the Daily Mail are racing to meet their monthly quota for use of the phrase 'ample cleavage'. As is the case with many festivals in the UK, there is always media speculation that the event will become a hotbed of crime and arrests. 
Glastonbury Festival does not condone the use of illegal drugs, and its website warns its attendees:
 Drug enforcement laws are as applicable on site as any where else in the country. Police officers will be on site and will deal with drug offences in accordance with national guidelines. If you deal in drugs, it is likely that you will be arrested.
Despite these warnings, people continue to bring and take drugs at Glastonbury. However, a Freedom of Information request by Somerset Live to the Avon and Somerset Constabulary has revealed an interesting pattern: while the amount of illegal substances seized has remained relatively consistent, the number of drug-related arrests has plunged.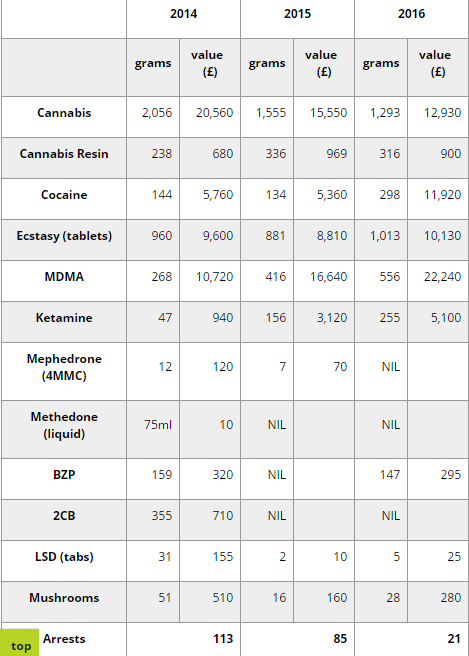 Via Somerset Live
In the past three years of the festival combined, police have seized nearly 4,800 grams of cannabis, just under 2,900 grams of ecstasy tablets and 1,240 grams of MDMA, as well large amounts of cocaine, ketamine, LSD and psilocybin. The amount and value of drugs seized (with the exception of cannabis) all increased in 2016. Despite this, arrests dropped from a total of 113 in 2014, to 85 in 2015, to just 21 arrests in 2016. 
If about the same amount of drugs are being seized at the festival each year, why has the arrest rate dropped so drastically?
A police spokesperson credited:
A mixture of harm reduction, enforcement and education through better partnership working, improved search regimes on entry, an increase in drug prevention work, and the opportunities for drugs surrender of illegal substances in the amnesty bins before they enter the site.
It is welcome news that so many fewer people are being arrested at the festival on drugs-related offences. It is also encouraging to see that the local police force has been working with the festival and other organisations to increase education and that amnesty bins are being supplied, but some questions remain.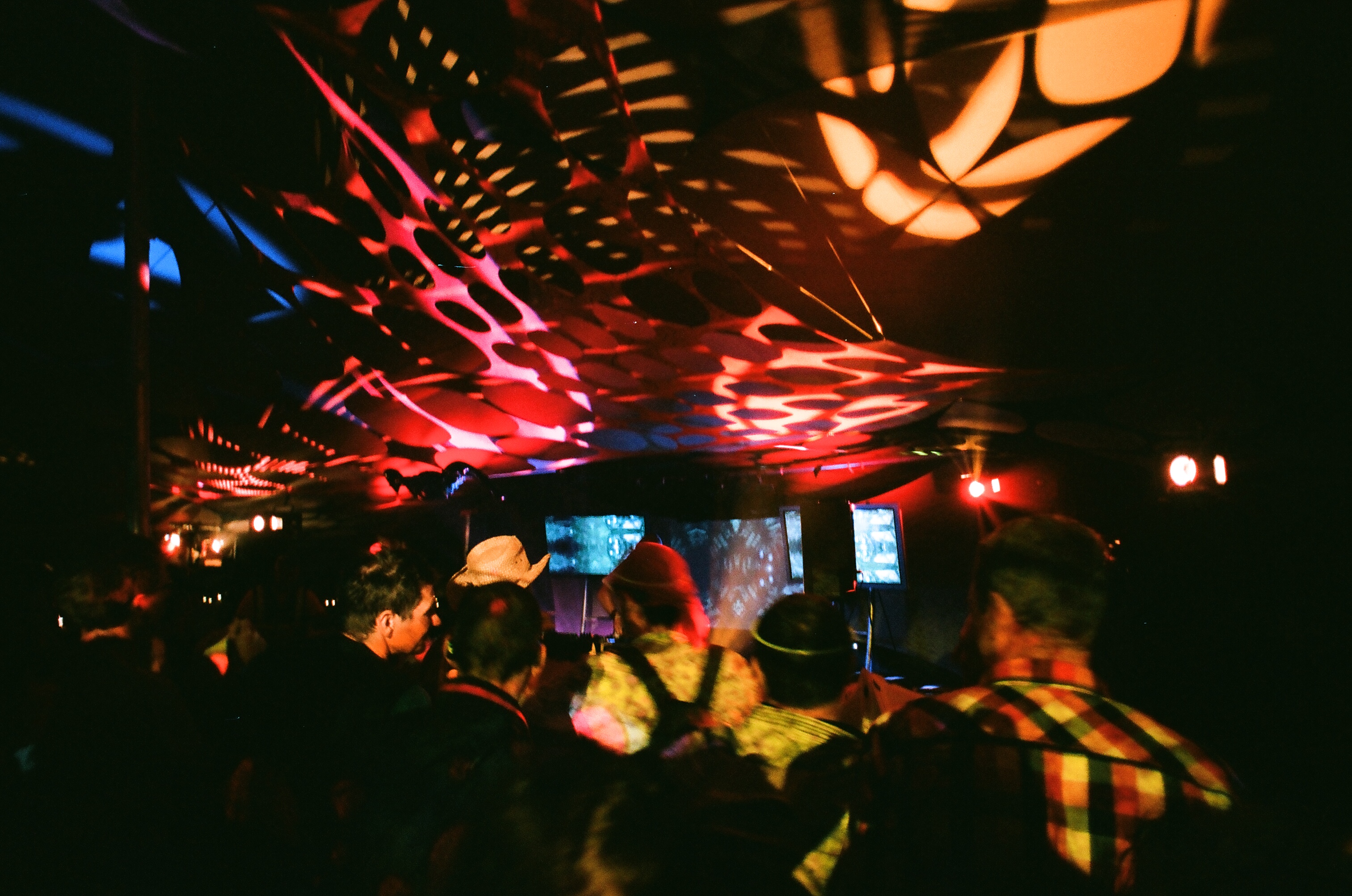 Are the few remaining drugs-related arrests predominantly for dealing offences, and has this allowed the police to target thefts more effectively, or is this simply being used to cut costs and provide fewer police? Why the continuing high number of drugs given in– Is this solely through amnesty, or due to security staff taking a more lenient policy of confiscating substances but not turning in their owners to police?
We're also curious to know more about how the festival and police are dealing with the drugs that are, despite these efforts, consumed at Glastonbury. Are there any attempts being made to educate festival-goers on safer drug use while they're there?
Glastonbury's site advises:
Experimenting with drugs can lead to adverse reactions. The crowds and the sheer size of the Festival can be very frightening and disorientating. If you do take drugs and you become ill, depressed or frightened please ask a steward to direct you to one of the many facilities on site which can help and support you.
We reached out to the Avon and Somerset Constabulary to learn more about which measures exactly were being taken, but have not yet received a response.