Collaboration through honest, open discussion was the order of the day at Volteface's latest event, High Stakes: Prison Drug Policy Symposium, held at London's Barbican Centre on Friday May 5.
To generate fresh ideas on how to tackle this crisis, High Stakes: Prison Drug Policy Symposium was the first in a series of events as part of Volteface's collaboration with Rob Ralphs and Rebecca Askew, of the Substance Use and Addictive Group at Manchester Metropolitan University, following their Fellowship Grant from Metropolis. It was also held in conjunction with User Voice, a dedicated user involvement charity, which set the tone for the symposium with its emphasis on the value of lived experience in finding solutions.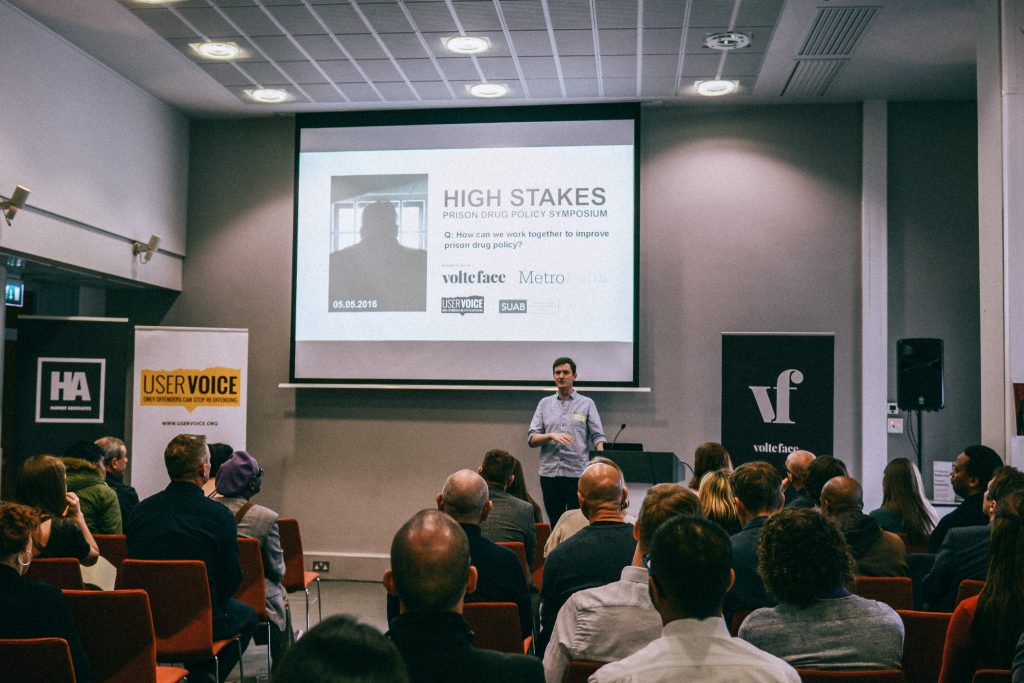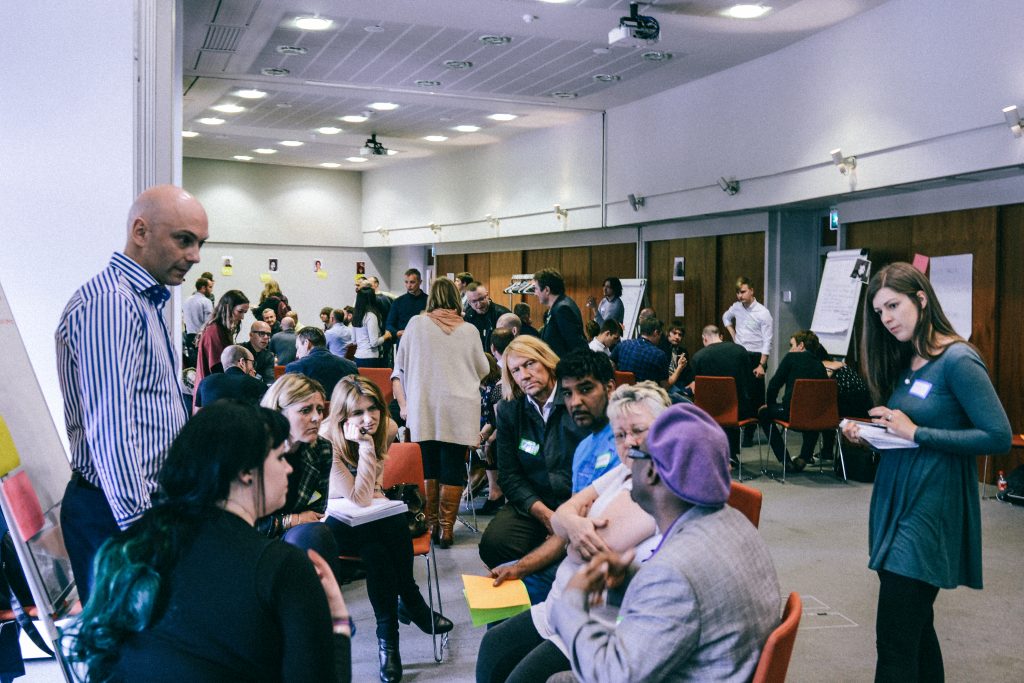 It was a lively, engaging day full of informed and passionate contributions from ex-prisoners, academics, policy-makers, campaigners, prison staff, drug treatment workers and a host of other individuals and organisations interested and engaged with those working or living in our prisons.
Free of the constraints of a traditional conference, the symposium employed an open space facilitation method, to utilise the collective intelligence of the group and ensure that everybody could discuss the issues which were important to them.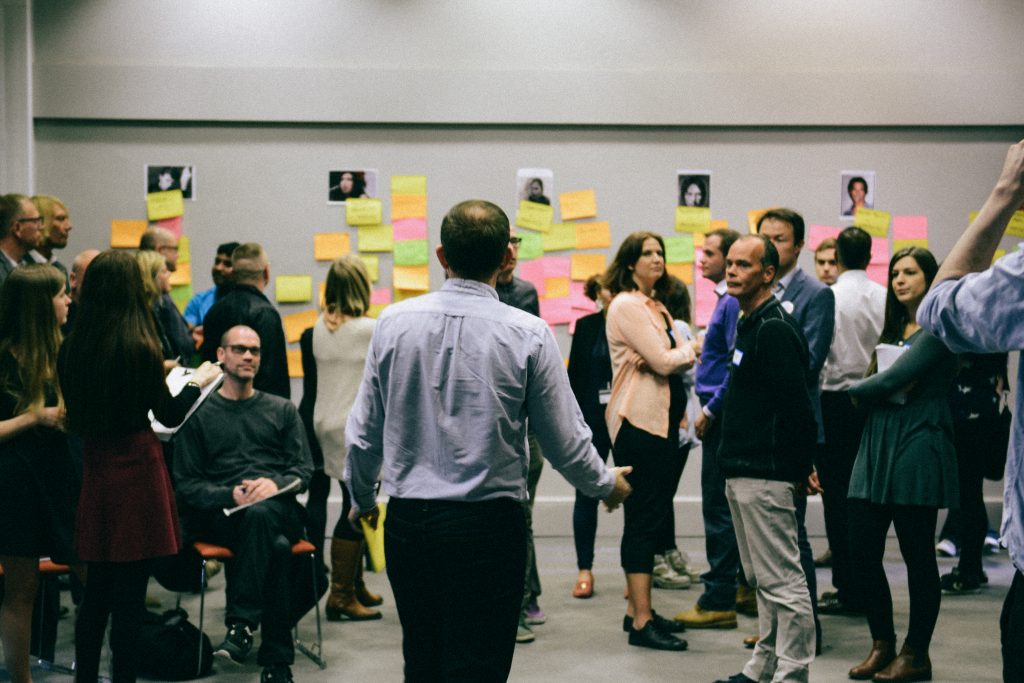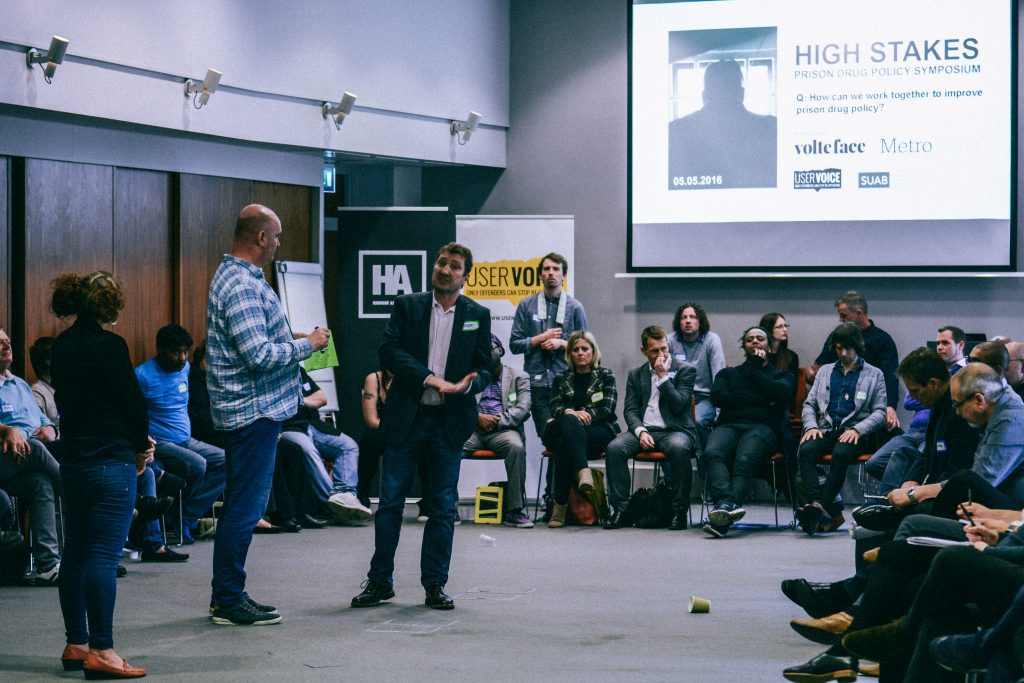 Volteface will be contacting everyone who attended the symposium in the weeks ahead to get their thoughts on the ideas raised. With this broader picture, a detailed report will be produced on how best to address the issue of the drugs crisis in our prisons going forward. A video of the day will also be released through Volteface's website, together with clips of 'messages for the minister' that those in attendance wanted to share. All of this will contribute to Volteface's lobbying for change, with the aim of presenting it to the new team in the Ministry of Justice following the general election.
Please do get in touch with Volteface if you are keen to work towards improving the state of our prisons and believe you have something you can contribute. Main report out in June.