Last month was National Recovery month, which is dedicated to celebrating the efforts of those who are recovering from drug and alcohol addiction. This initiative has been focused on raising awareness around issues such as the stigmatisation of people who use drugs, and addiction, as well as providing a time to reflect on and remember the many lives lost to drug related deaths. 
Humankind is one of the largest drug and alcohol recovery service providers in England, and in celebration of National Recovery Month members traveled an accumulative 1186.9 miles, by walking, bicycle rides, community litter picks, and step-challenges.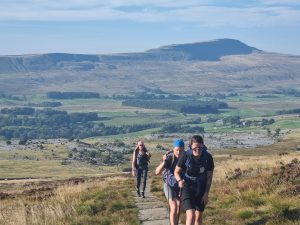 Humankind's CEO, Paul Townsley, said:
"National Recovery Month is always a hugely significant time in our charity's calendar, not only because we are able to celebrate the fantastic achievements of people who have accessed our services and thrived within them, but because those people have the opportunity to show others who may be struggling that recovery from substance misuse is both real and achievable."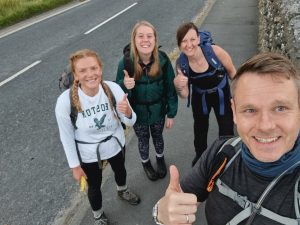 It's fantastic to see that throughout the month of September members of the Humankind community (staff, volunteers and service users) have come together and taken part in a variety of events to recognise the achievements and efforts of more than 30,000 people who access Humankind's services each year.
CEO of Humankind Ben Townsley says that these events play an important role in addressing the stigma around addiction and recovery. 
"The collective effort from participants to amass over 1,000 miles in walks, bike rides, and many other events sends a strong message that we must end the stigma surrounding drug and alcohol issues, and instead celebrate those in recovery who are taking life changing steps and aiming to maintain their sobriety."
In addition to these 'active' events, Humankind services across the country have also held graduation ceremonies to celebrate and recognise the achievements of those who have used the services, as well as hosting parties for those who were still accessing treatment and in recovery.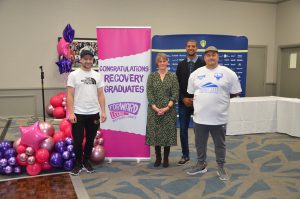 Forward, which is a Humankind service in Leeds, held a recovery graduation ceremony, which was presented by former Leeds United football player Jermaine Beckford, and professional boxer Maxi Hughes.
The Greens in Sheffield held a party to celebrate and recognise the recovery journey of their tenants. One of the tenants in attendance was Greg Goodwin, who took part in a 170 mile bike ride during Recovery Month. This is incredibly impressive achievement, and certainly worth celebrating considering a year ago Greg was in intensive care as a result of alcoholism.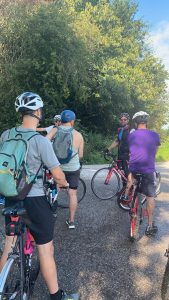 There were also many other events held by Humankind services throughout the month of September, such as:
Steps challenges (Barnsley, Calderdale and 

EDP Drug and Alcohol Services)

Hikes (North Yorkshire Horizons)

Walks (South Tyneside, and Staffordshire Adult Recovery Services) 

Bike rides, and weekly community litter picks (The Greens Recovery Focused Accommodation)
The events that have been hosted by Humankind's services, and the efforts of those who have participated during this past month are truly remarkable. Recovery is often an incredibly difficult journey, and it's important that we champion the efforts of those who are accessing or have accessed these services, as well as the staff and volunteers that carry out this vital work.
For more information about these events hosted by Humankind please visit their website here.
This piece was written by Content Officer Ella Walsh tweets @snoop_ella