PrisonStorm returns on Sunday 4th December 2016: 4 topics. 2 hours. 1 debate.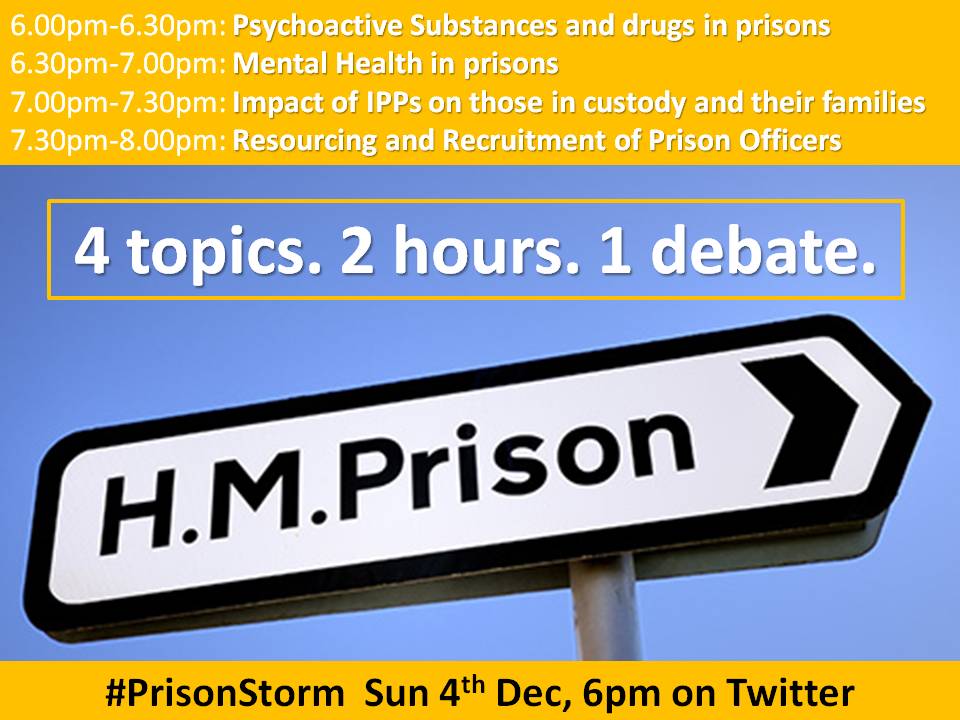 PrisonStorm is an open debate via Twitter about the state of prisons in England and Wales. It is an initiative of its two founders and a core group of twenty-two people.
It endeavours to inform change, facilitate change and assist change makers. It does this by organising monthly unmoderated open debates and daily by its social media team sharing content posted by those across its community. In other words, Prison Storm is making a name for its unbiased, diverse and balanced points of views on issues that matter to those in custody.
George McBride – Head of Advocacy at VolteFace – will be taking part in this Sunday's debate, ahead of the publication of his report: High Stakes – An Inquiry Into The Drug Crisis In UK Prisons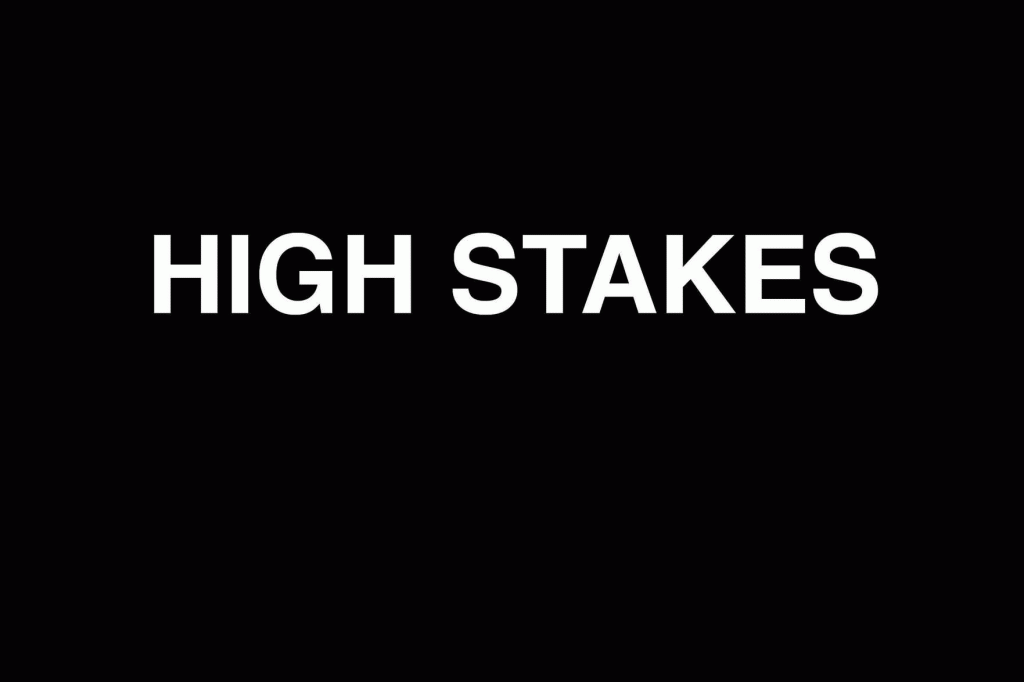 Volteface's new report High Stakes, An Inquiry into the Drugs Crisis in British Prisons examines the ramifications of the rise of novel psychoactive substances in prisons. The report concludes that the government has failed to recognise the important policy implications of these new drugs. The lack of intelligent drug policy in the White Paper risks undermining the entirety of the proposed prison reforms. The report presents five practical recommendations to reduce drug-related harms, improve prison security and reduce the demand for drugs in prison.
Have you or a family member developed a drug problem in #prison ? Call us on 02037524001 or DM us / @GeorgeMcBride1 #prisonreform #drugs #UK pic.twitter.com/MyjGNR0uXW

— VolteFace (@VolteFaceHub) November 30, 2016
The schedule for Sunday is as follows:
6.00pm-6.30pm: Psychoactive Substances and drugs in prisons (ft. our very own GeorgeMcBride)
6.30pm-7.00pm: Mental Health in prisons
7.00pm-7.30pm: Impact of IPPs on those in custody and their families
7.30pm-8.00pm: Resourcing and Recruitment of Prison Officers
@PrisonStorm ran its first open debate on Sunday 13 November and, from a standing start, got the hashtag #PrisonStorm trending on Twitter within its first 60 minutes.
Since then it has grown from 22 followers to 400 new followers. The community is growing fast and comprises ex-prisoners and their families, prison governors, policy makers, practitioners, lawyers, academics, authors and bloggers, and activists for prison reform.
Feedback has been beyond expectations and the founders have listened and acted to implement improvements in transparency, structure and clarity of topics under debate.
For more information, email prisonstorm.campaign@gmail.com
Follow George on Twitter @GeorgeMcBride1