The announcement of a partnership between Clerkenwell Health and Octarine Bio signals a momentous time for the growth and development of the European psychedelic ecosystem. This exciting partnership between these innovative startups aims to advance patient access to psychedelic treatments in Europe, and improve the quality of the psychedelic medicines produced in Europe. 
Clerkenwell Health is a psychedelic specialist clinical research organisation, based in the UK, backed with investment from VC Fund Vine Ventures, and Angel investors. Clerkenwell Health provides clinical research support for drug developers in the UK and Europe, currently playing a vital role within the European psychedelic ecosystem. 
Tom McDonald, CEO of Clerkenwell Health said "It's a real pleasure to be working with Octarine who are at the forefront of biosynthesis of a range of compounds which should enable reduced costs for patients. They have a strong pedigree in drug development which fits perfectly with the commercial and clinical expertise we have built within the Clerkenwell Health team".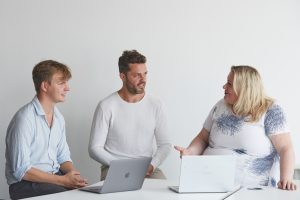 Octarine Bio is a synthetic biology company based in Copenhagen, Denmark, which aims to deliver innovative cannabinoid and psychedelic treatments to improve health and wellbeing.  The company has the backing of several investors, including Oskare Capital, The Danish State Growth Fund, and Angel investors, such as Bruce Linton. Much excitement around this company comes from the innovative method they have developed for synthesising psilocybin, that is more cost effective than traditional methods; which they have so far demonstrated as a success at lab scale. 
Nick Milne PhD, Co-founder and CSO of Octarine said: "Our core ambition at Octarine is to advance psychedelic therapy across Europe and the world in a way that is consistent with sustainability principles while ensuring patient accessibility. We're thrilled to be working with a company that shares our vision and is committed to making Europe a leader in the field by providing world-class clinical expertise tailored to the nuances of psychedelic therapy. We look forward to working closely with the Clerkenwell Health team to advance our psychedelic drug programs through clinical trials." 
Europe is already a hub for emerging psychedelic healthcare, with several non-profit organisations researching in this field, for example: the Beckley Foundation and Imperial College London's centre for psychedelic research in the UK; MIND Foundation in Germany; Osmond Foundation in Sweden; and EmmaSofia in Norway. The vital work of these organisations has contributed towards the evidence basis for psychedelic medicine, the development of psychedelic medicines and psychedelic assisted therapies, as well as the advancement of policy reform across Europe. 
As it stands many psychedelic clinical trials run in partnership with university hospitals, however there have been some practical problems which are impacting the advancement of these therapies and medicines. For example, there are difficulties faced by the universities meeting the demands of commercial investors, such as the time scale of research.
Traditional clinical research organisations are struggling to come to terms with the nuances of psychedelic assisted therapies; for example the importance of the clinical environment in which these trials are taking place. Hospitals and labs aren't particularly ideal for optimising the psychedelic experience, and administering psychedelic medicines in these environments fails to foresee the type of environment which would promote a more comfortable experience for the patients, and potentially improve the outcomes of research. 
Another key barrier preventing further advancement of psychedelic medicine in Europe is the quality of the psychedelic compounds required for clinical development. This is one important limitation which Octarine Bio and Clerkenwell Health seek to overcome with the innovative methods of psilocybin production developed by Octarine Bio. 
Octarine Bio has developed a cutting edge method to produce high quality psilocybin, using the fermentation of yeast to biosynthesize psilocybin from sugar. The process involved is similar to how yeast is used in the production of beer, by turning sugar into ethanol. Yeast is able to act as a host for the biosynthesis of psilocybin because from an evolutionary perspective yeast and Psilocybe mushrooms are close relatives. 
There are a variety of benefits that come with the IP protected method for psilocybin production developed by Octarine Bio. For example, yeast fermentation is already a well established process in manufacturing industries, meaning that it will be easily scalable to meet future demand, and the supply chain is extremely stable. Secondly, this method is highly cost effective, glucose costs as little as $0.5 USD per kilogram, compared with alternative chemicals which are more expensive. Finally, glucose production is not only renewable, but also carbon neutral, therefore making this method sustainable. 
Both of these start up companies have received mainstream support, for example the University of Manchester is backing Clerkenwell Health, and the Danish State Growth Fund is backing Octarine Bio. This partnership signals the formation of a mainstream backed commercial psychedelic ecosystem in Europe. Through this kind of collaboration the commercial psychedelic ecosystem will continue to grow and strengthen. In turn improving and streamlining different parts of the system; from research infrastructure all the way up to supply chains. Ultimately advancing the therapeutic use of potentially life altering psychedelic treatments for patients experiencing a range of mental health conditions. 
Speaking about the partnership, Jo Neill Professor of Psychopharmacology at the University of Manchester and Chair of Drug Science's Medical Psychedelics Working Group quote said:  "I am delighted to have joined Octarine Bio's scientific advisory board and to have Clerkenwell Health as part of the Drug Science working group. One of our key aims is to enable patients to access much needed psychedelic-assisted therapy and the new partnership between these two companies will be an important part of that process."
It is hoped that this partnership with Clerkenwell Health will accelerate human clinical trials with biosynthesized psilocybin produced by Octarine Bio. This is a highly momentous time for research in this field, and this partnership certainly points towards a bright future for the medicalisation of psychedelics and improving patient access across Europe.
This piece was written by Ella Walsh, Content Officer at Volteface. Tweets @Snoop_Ella.