"A couple of weeks before I went to prison, I spent six weeks in hospital with kidney failure because I actually tried to take my own life. Mental health is something I've suffered with for a long time, since my childhood. I suffered a lot of trauma as a child, I was in the care system, there was abuse, bullying, bereavement, so my mental health was quite poor and I used substances to self-medicate for a short period of time and then it progressed. But, when I tried to explain that in court it didn't really have any sway, but that would have been a great opportunity for them to say 'well, okay, this guy has certain issues let's look at how we can help him'."
---
A charity campaigning to end short prison sentences is calling for the Government to take a "radical new approach" to persistent, low-level offenders after new figures revealed that nearly two-thirds of those serving sentences of less than six months have a drug or alcohol problem, with almost 70% of those going on to reoffend within a year of release.
The figures, obtained by Revolving Doors under Freedom of Information, show that, of the nearly 3,000 inmates serving six months or less in prison at the end of December 2017, 60% reported having a problem with drugs or alcohol on arrival.
The statistics also revealed that 68% of people sentenced to less than six months are reconvicted within a year after their release – equivalent to another 25,500 crimes being committed.
The reconviction rate for sentences of less than 12 months is 64%, whereas the average reoffending rate for all prison sentences is 49%.
The charity said the figures "expose the need for a radical new approach towards a group often called 'the revolving door' who commit persistent low-level offences such as theft and non-violent drug offences, driven by their addiction and other challenges in their lives such as homelessness or mental health conditions".
Short prison sentences are often considered too short for offenders with complex issues to meaningfully engage with any support to tackle them, if it is available, but long enough for inmates to be exposed to a damaging prison environment that can often add to their problems.
Revolving Doors believes community alternatives rather than prison are more effective for such offenders and is calling for the Government to consider introducing a presumption against prison sentences of less than six months. Under the change, judges would still be able to impose such a sentence, but would have to explain why.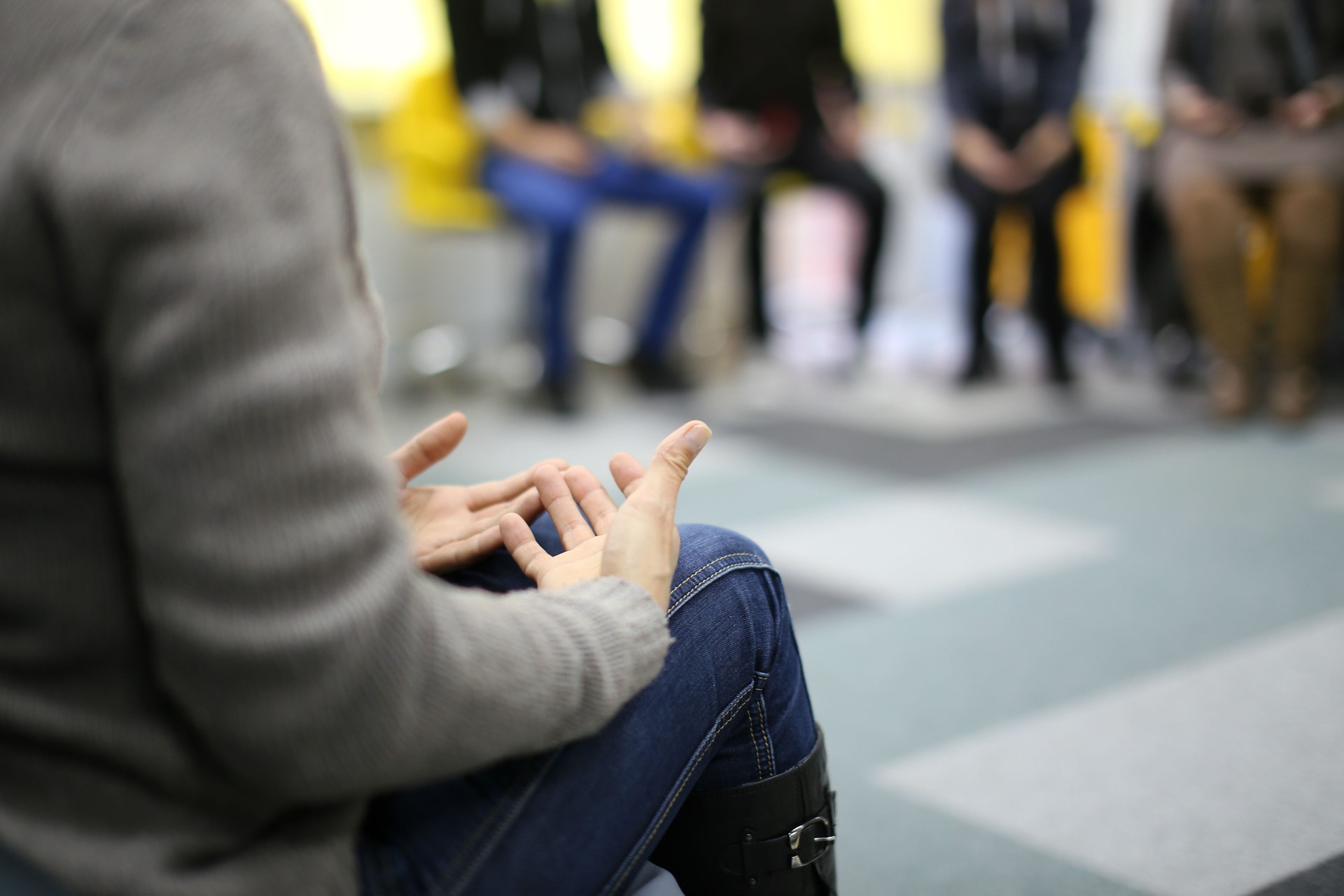 De's story
De started drinking heavily after leaving the army and committed a number of crimes he says were linked to his drinking, including drink-driving and public disorder. When he became homeless, he started shoplifting to support his drug and alcohol use.
He served seven months in prison, where he says there was little support for his problems and he became addicted to heroin.
"It was my first time, I was very naive, I just wanted to fit in and feel safe," he told me. "I was put in a cell with a known heroin addict. I then started to get up to stuff with him but there was no intervention at any point. The officers in the jail knew I failed a urine sample, they caught me smoking in my cell, but chose to ignore it. I get it, I was in jail, I committed a crime, I deserved to be punished or be rehabilitated. But, that's not my experience. My experience was scary, just surviving really.
"A couple of weeks before I went to prison, I spent six weeks in hospital with kidney failure because I actually tried to take my own life. Mental health is something I've suffered with for a long time, since my childhood. I suffered a lot of trauma as a child, I was in the care system, there was abuse, bullying, bereavement so my mental health was quite poor and I used substances to self-medicate for a short period of time and then it progressed.
"But, when I tried to explain that in court it didn't really have any sway or anything, but that would have been a great opportunity for them to say 'well, okay this guy has certain issues let's look at how we can help him'. If, at that point, I had gotten help with my mental health and some kind of support, in prison or out of prison, I might not have spent the next however many years tackling my addictions and mental health problems.
"It was only actually the day before my release, I was approached about where I was going to be moving to, there was nothing I could do by that point. The day I got released, I got my £45 and went straight down the pub, but I also had a heroin habit at the same time."
De said that, during the time he was homeless, somebody gave him the details for rehab, at which he ended up detoxing and spending six months in therapy. After doing well for a couple of years, he said he relapsed three years ago after moving away from his support network. He is currently on probation for a shoplifting offence last year, although he has not now taken drugs or alcohol for four months.
"Although drink and drugs was a symptom of why I did what I did, I was lost, I was screaming out for help, I didn't know how to deal with stuff," he told me. "It was only when I went into rehab that I really started to look at my life and get help with the issues that I have. That intervention, that therapy and loving and caring environment that I was in, although it was quite strict, that's when I started to change. But it came about through somebody that saw I had an issue."
"Better community sentences would be a way forward, community rehabilitation schemes and residential rehabs. More money needs to be spent on those kinds of services," he added. "Trauma is a big thing but you need to be at a decent point in your life to look into that stuff."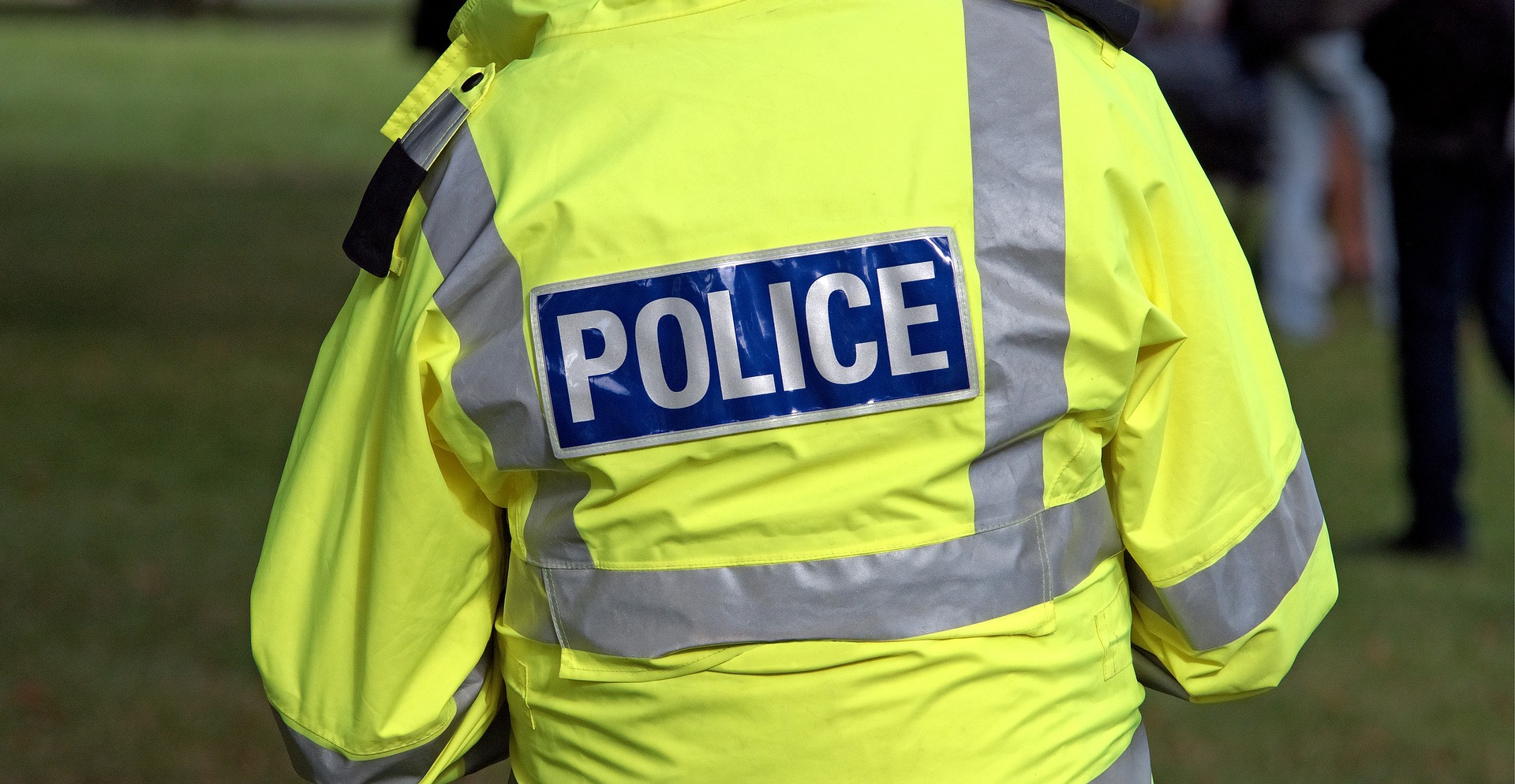 The figures on short-term prison sentences are published today alongside Revolving Doors' new report, which highlights how elected Police and Crime Commissioners (PCCs) can help those with drug and alcohol problems who repeatedly come into contact with the police and criminal justice system.
More than half of all police workloads are estimated to be responding to alcohol-related incidents and users of crack cocaine and heroin are responsible for 45% of acquisitive crimes.
The report examines how PCCs in Durham and the West Midlands are treating substance misuse as a public health issue – through diversion and support, as well as schemes such as heroin-assisted treatment. Others, in Surrey and Gloucestershire, are tailoring support to groups such as young women and girls at risk of victimisation in rural areas, army veterans with alcohol problems, and complex drinkers.
"Our drug policy is failing," David Jamieson, West Midlands PCC, said. "Half of all burglary, theft, shoplifting and robbery is committed by people suffering from serious addiction to drugs including heroin and crack cocaine. Every three days in the West Midlands somebody dies from drug poisoning, while organised criminals are profiting from this misery. The public put up with more crime, public services are put under more strain, and not enough is done to reduce the harm of those suffering from addiction.
"I recently visited Switzerland to see first-hand how initiatives like heroin assisted treatment are cutting crime, saving lives and reducing the burden on the taxpayer."
"The majority of people who arrive at prison on a short sentence of just a few weeks or months report a drug or alcohol problem," Christina Marriott, Revolving Doors' chief executive, said.
"This is robust evidence of the need to tackle problems earlier to prevent the cycle of crisis and crime. We know that a short prison sentence can exacerbate problems – a spell inside can disrupt drug treatment programmes, break up families and cause people to lose their homes.
"We know the public back new approaches and want to see investment in treatment programmes not prison places.
"By investing in drug and alcohol treatment and by taking a public health approach to people trapped in the cycle of crisis and crime, Police and Crime Commissioners can help save lives."
The socially excluded, women, ethnic minorities, people with mental health problems and young adults are all disproportionately affected by substance misuse, the report says.
Seeing substance misuse as a public health issue, the value people with lived experience can bring by offering non-judgemental support, women-only provision, and supporting families affected by substance misuse are cited as essential for good practice to emerge.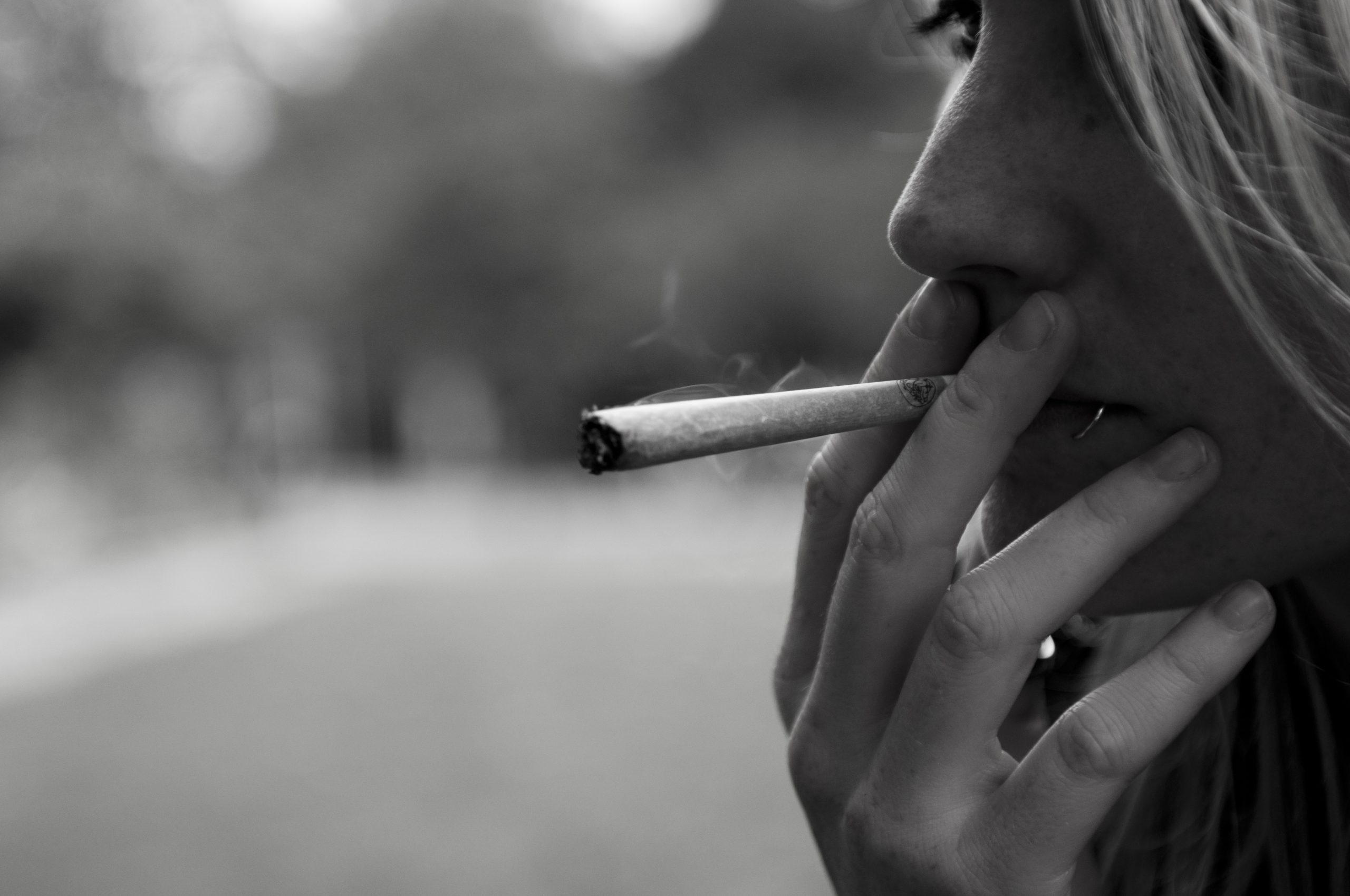 Jay's story
For Jay, lived experience was key to finding support for his drug and alcohol misuse.
Having started smoking cannabis aged eight, he began drinking around the same time and was expelled from school by 11. He was also put into care.
He ended up in and out of prison, with his shortest sentence being three months. He has now not taken alcohol or drugs for more than six years.
"All I was ever given was sentences of imprisonment from the age of 13, 14," he told me. "I was in detention centres and then prisons. I was never given support or help through the prison system, through the judges, the courts. No one pointed me in the right direction. They just thought 'he's a bad kid bang him up'. All those years I was causing crime to support my habit and ending up in hospital.
"I didn't realise what I was up against. I just thought 'this is what I do, I commit crimes'. It wasn't normal, but I didn't know any different growing up. I was a lost soul. I was in the care system and no one really understood me. I didn't even understand me or where I was going. When you're taking drugs and alcohol, all you're thinking about is getting drugs and alcohol. You're not realising that you're causing harm to people by stealing or lying. That could have been sorted with an intervention with someone with my own experience."
Jay said this did eventually happen, although not through the courts or in prison.
"Someone with my own experience had a word with me – for once, someone understood me," he said. "He didn't tell me how bad I was, he told me how bad he was. He guided me in the right direction. Intervention with someone with my experience was the only thing that ever helped me. I got hope. If he sounded worse than me, and I thought I was bad, and he was now happy, he gave me hope.
"My perception of an addict or alcoholic was somebody who had a needle in their arm or on a park bench. I didn't know how to ask for help.
"A lot of people have got these trust issues of 'them and us' – that the police and the courts are the enemy. Banging them up in prison makes it even worse. They feel really separated from society and then they've got bitterness and anger towards society and authority figures – so how are they going to get help if they don't trust people? They can only be honest with someone who's been there like themselves."
Hardeep Matharu is a writer and researcher at Volteface. Tweets @Hardeep_Matharu