It has been an incredible week here at Volteface where we have been spotlighting the work of women in the medical cannabis sector. We've already heard from Carly Barton and Hannah Deacon about their journeys into the sector, as well as their experiences of this male dominated field.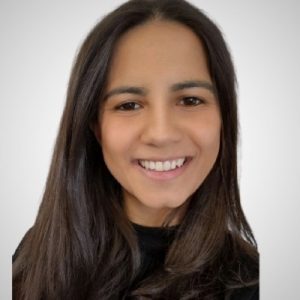 We have had the delight of meeting Dr. Mala Mawkin, Head of Market Development at Leva Clinic and founder of the Women in medical cannabis leadership network; which has been so highly spoken of by all the women we have interviewed. We also got to learn about her experience, not only as a woman in the sector, but also a woman from an asian background working in a predominately white and male industry.
How did your journey into the medical cannabis sector begin? 
I personally didn't feel that I had entered the 'medical cannabis space' because I joined Leva Clinic, which is in the pain sector. I joined the clinic in March 2020, and then I started going to medical cannabis events and conferences, and I was never seeing any women there. So that was what led to the inception of the Women in Medical Cannabis Leadership group, because we were only ever networking with men, and it was really difficult to find other women in the sector. 
What is your current role within the medicinal cannabis sector?
I'm head of market development at Leva Clinic, which is all about understanding how pain, but also unmet clinical needs, can be treated, and how the market will grow within the UK and beyond. We explore issues such as why the NHS is not able to provide the services that some of these patients need? We also look at areas such as where there is underfunding, and how private services can come in and address these unmet clinical needs. I have a couple of other roles as well, such as running the Women in Medical Cannabis Leadership group and I'm also on PLEA's advisory board.
How has your background given you an advantage within this sector?
I think my medical training and my experience within the digital health space has made me have more of a critical eye about what's happening in it. Trust, regulation, governance and safeguarding are really important to me. So in this sector I look at everything from this perspective, where I consider issues like how we can regulate medicinal cannabis, as well as the governance of this, and safeguarding of patients. I think this perspective allows us to build high levels of trust within the sector, which in turn enables fantastic partnerships. 

I come from a collaborative background, all of my work is done through partnerships and collaboration. If we look at everything from the perspective of 'how will this serve the patient best?', 'how can we best protect them? and 'how can we do this together?', it means that you can make faster progress, because you're not trying to reinvent the wheel. You can lean on trusted and respected partners around you to support each other, and that's kind of what that network of women does as well. You've got a bunch of leaders in there, and when you're facing any issue there will be someone in there that will know the exact route to help you to get to the answers you need.
Are there any key issues you are working towards or advocating for?
Access to medical cannabis is one of the key issues to raise, which everyone in the sector is working to change. There are problems where patients don't yet know that medical cannabis is legal, then there are also patients that are having trouble accessing the medicines. 

Diversity is another issue I feel is very important. Leva Clinic was shortlisted as a finalist for Tech Nation's Diversity and Inclusion Award because of the work that we're doing in this space. I think it's one thing to say we need women in the sector, and we need people from diverse backgrounds; but it is another thing to showcase it within leadership, which I think is the next level. We've got a whole bunch of women that are interested, who are currently in middle management positions, but how do we get them up to leadership roles within the sector? We want to get to the point where we're able to on the spot name three female investors or CEO's in the sector just as easily as we can name men in these leadership positions.
What are your hopes for the future of medical cannabis in the UK?
In the short term I would hope that we solve the issues that are happening today, which are mostly supply chain issues. There are problems such as patients who have finally gotten a prescription, but then due issues they face interacting and communicating with the pharmacy they aren't receiving their medicine in a timely manner. My hope is that we can help patients throughout the entire journey.  

More long term, there are ongoing issues around stigma, I think it's important that people are not feeling ashamed of their prescription. I think this is an important issue to focus on if we want to make sure that medical cannabis is more accessible through the NHS, through insurance cover and that GP's are signposting for it. I think this access issue is going to be big over the next five years, but I also think it's going to take that time to fully address.
What is it like as a woman to work in this male dominated field?
 I think it comes with its pros and cons, the pros being that you've got incredible people around you. Whether they are men or women, they are humongous trailblazers, with a variety of skills they have learnt in their previous work; whether it be globally or within their own niche markets. These people come into this sector because they see the growth and potential in it, and that creates an environment of great thinkers, mentors and dynamic thought leadership. However, as a woman in the sector I have found it difficult to find mentorship figures that have done this before because many of us are doing this for the first time. I have also struggled to find mentors who look like me, there aren't many other women from Asian backgrounds operating within this space, so that has been difficult.

Specifically, as a woman, though, it can be difficult to find that mentor. So that's what I find really difficult at the moment is finding mentorship figures that have done this before because I feel like right now we're doing it all at the same time and finding people that look like you that can help you along that road is something I still to this day struggle with. I think there aren't many other Asian background females that are operating within this space and so I think that has been sort of a struggle to find other people who look like to me.
Would you give any advice to other women that are coming into this space around these particular difficulties that you've faced around diversity and inclusivity?
I think there is an issue with the knowledge chamber in this space, whereby it's difficult to know what you should know. Sometimes knowledge in this space can also feel like it's kept in an echo chamber, which men in the sector can access more easily. I think the only way we can unlock this is going to be through being more open, collaborative and not being secretive. Obviously, there's some business interests which need to be kept secretive, but otherwise I think we should be helping each other to ensure the industry can grow. 

My general advice is to meet other women in the space, because once you start meeting people with vaguely the same backgrounds as you it helps you to feel a bit more familiar. Join networking groups because that's the best way to dive straight in and see all the work that everyone's doing in the sector. If anyone is interested in the Women in Medical Cannabis Leadership Group get in touch!
It was a pleasure to interview Dr. Mala Mawkin and learn more about her job at Leva Clinic, as well the women in medical cannabis leadership network which she started. Mala is doing some incredible work within the space to address patients unmet clinical needs, advocate for more diversity, and empower women into leadership roles.