The APPG for Drug Policy Reform are launching a new inquiry into medicinal cannabis use.
The All Party Parliamentary Group, who include MP Caroline Lucas, and Baroness Molly Meacher, are looking for people who use cannabis for medicinal purposes to complete a brief questionnaire.
They aim to compile evidence to form the basis of an appeal to parliament. Those submitting may remain anonymous.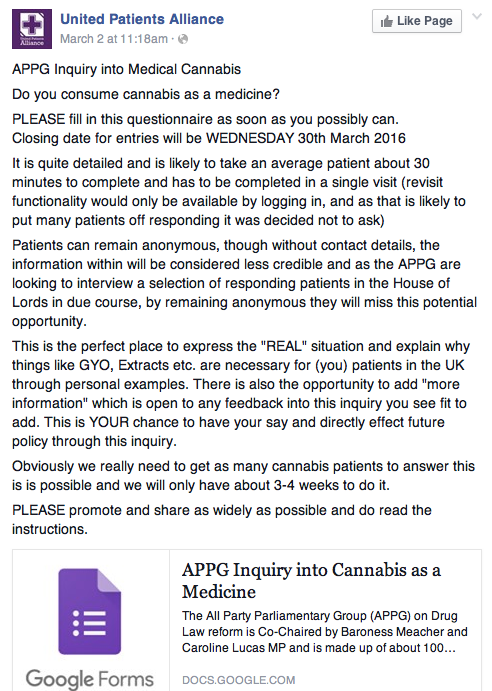 Jon Liebling, Political Director of United Patients Alliance told VolteFace:
'This questionnaire for the APPG inquiry is vital and gives every consumer of cannabis as a medicine an opportunity to share their experiences of both cannabis and current pharmaceutical medications and to have their views heard at the highest levels of the political process and potentially inform future policy. I strongly encourage all medical consumers to take the time to fill it in and be heard.'
Read about last November's UPA reception with Nick Clegg at Westminster here
VolteFace will be publishing Jon Liebling's response to the Liberal Democrat Expert Panel Report on Cannabis later this week