In October 2018 Canada became the first G7 country to legalise the sale and possession of cannabis, bringing nearly 100 years of prohibition to an end. With a majority of the UK in support of cannabis legislation, Brits are now asking themselves the question 'should we be following suit?'
That is why in June this year, Volteface took a cross-party delegation of MPs, a charity and a think tank to Canada, and were joined by BBC Radio Newsbeat, to see how the Canadian experiment is panning out. The delegation included: Labour MP David Lammy, Lib Dem MP Sir Norman Lamb, Conservative MP Jonathan Djangoly, Addaction's Director of External Affairs Karen Tyrell and the Institute of Economic Affairs Head of Lifestyle Economics Chris Snowden. With the support of MPX International, Volteface were able to put a programme together that ensured delegates left with a comprehensive understanding of reasons why Canada decided to legalise, how the regulatory framework operates and what impact this policy has had on communities. The three day trip was designed so that the delegates could leave knowing where they stand on legalisation and regulation.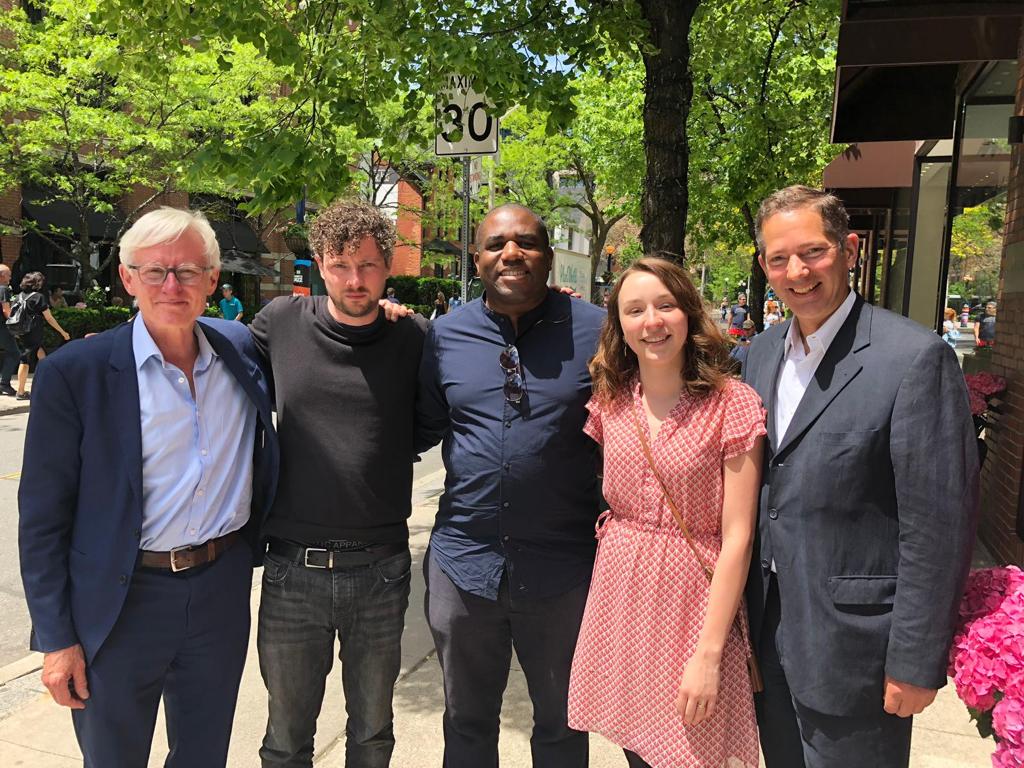 Day 1 of the study trip saw the delegates take part in series of educational panels and speakers, which was kicked off with former members of Canada's Cannabis Task Force: the Honorable Anne McLellan, Superintendent Royal Newfoundland Constabulary at Department of Justice Marlene Jesso and former RCMP officer Raf Souccar. The Task Force's role was to examine the multitude of public health and safety issues associated with cannabis legalisation and regulation and make recommendations that would help policy makers, producers, and other stakeholders navigate the new regulatory system.  Delegates heard the challenges the Task Force faced when balancing competing priorities of reducing the illicit market and protecting public health.  
After this, the conference moved onto Dan Goulet, Operations Manager at Canadians for Fair Access to Medical Marijuana, who explained the importance of maintaining patient's access when rolling out recreational reform. We heard testimony from Riad Byne and Dennis Leblanc, veterans whose lives have been turned around by medical cannabis and who now work and volunteer at Spartan Wellness, a not-for profit that supports veterans who wish to access medicinal cannabis. Dr. Cyd Courchesne from Veterans Affairs Canada talked through the evidence and explained that though there are strong testimonials for medicinal cannabis, more needs to be done to strengthen the evidence-base.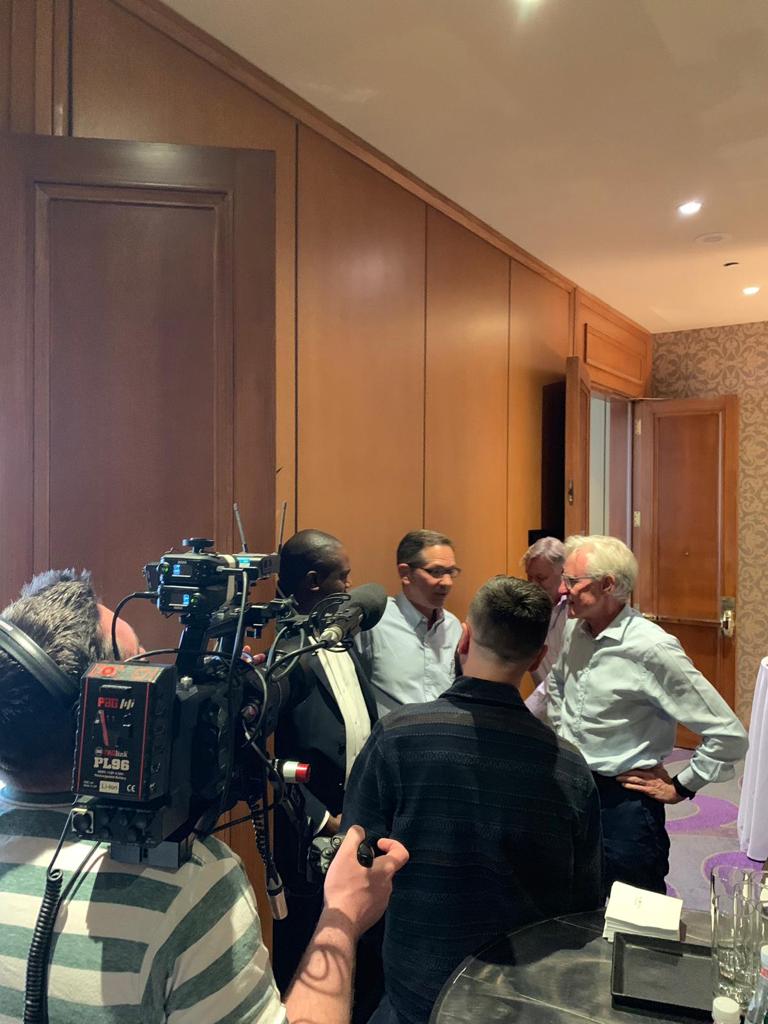 The speakers then turned to law and order, specifically what new policies mean for people still impacted by the old laws of prohibition and how regional Forces have prepared for legal regulation. Panellists included Waterloo Regional Police Chief Bryan Larkin, Andrew Tanenbaum of Pardons Canada and Akwasi Owusu-Bempah of the University of Toronto. Chief Larkin talked about his own conversion from cannabis prohibition towards cannabis legalisation, whilst Mr Tanenbaum and Mr Owusu-Bempah debated whether Canada should continue to pardon those who have been criminalised by cannabis prohibition, or go one step further and provide full expungement.
The event then shone a light on the economic impact of legalisation with the delegates shown graphs by James Tebrake, Assistant Chief Economist of Economic Statistics at Statistics Canada, that encouragingly showed that legal sales were going up and illegal sales going down. Shawn Pankow, Mayor of Smiths Falls gave a deeply moving testimony of how his town's prospects have been turned around after the 2008 crash by the arrival of the cannabis industry and the jobs it has brought. Ian Irvine from Concordia University and the C.D. Howe Institute then presented on how other countries could avoid the economics pitfalls when navigating a new market model. 
The day finished off with talks from Marc Paris, Director of Drug Free Kids Canada and Jean-Francois Crepault from CAMH. Both explained that legalisation has allowed for more honest conversations with young people about drugs but policy makers should not be complacent of their adverse effects. 
Day 2 of the trip saw the delegation venture into Toronto and visit the Nova cannabis store, the city's third legal dispensary. All cannabis products in Toronto are plain packaged and no advertising is allowed in the store, nor can the products be visible to passersby outside, whose view into the shop is obstructed by a wall. While in Canada, Sir Norman Lamb legally purchased cannabis, in oil form and tried it by putting drops under his tongue. Lamb said: "Taking this oil is purely for sleeping for relaxation, I will take it before bed and before my flight home."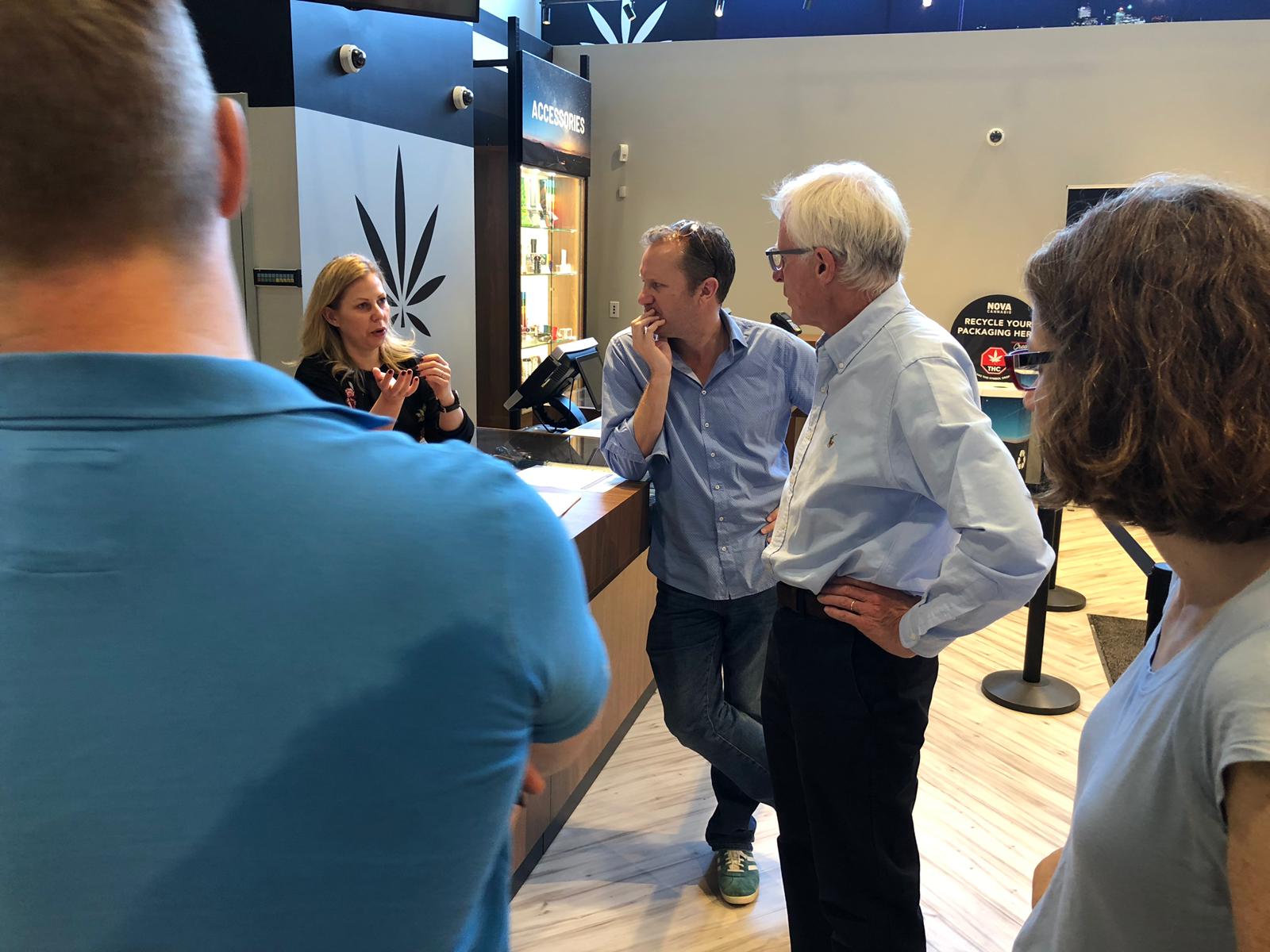 The delegation then drove to Canveda, an MPX International wholly-owned cannabis cultivation site located in Peterborough, 1.5 hours east of Toronto. Delegates were asked to dress themselves in hazmat gear and were given a tour of the facility and shown plants in different stages of growth, starting from seed germination to trimming the buds of the fully-grown crop.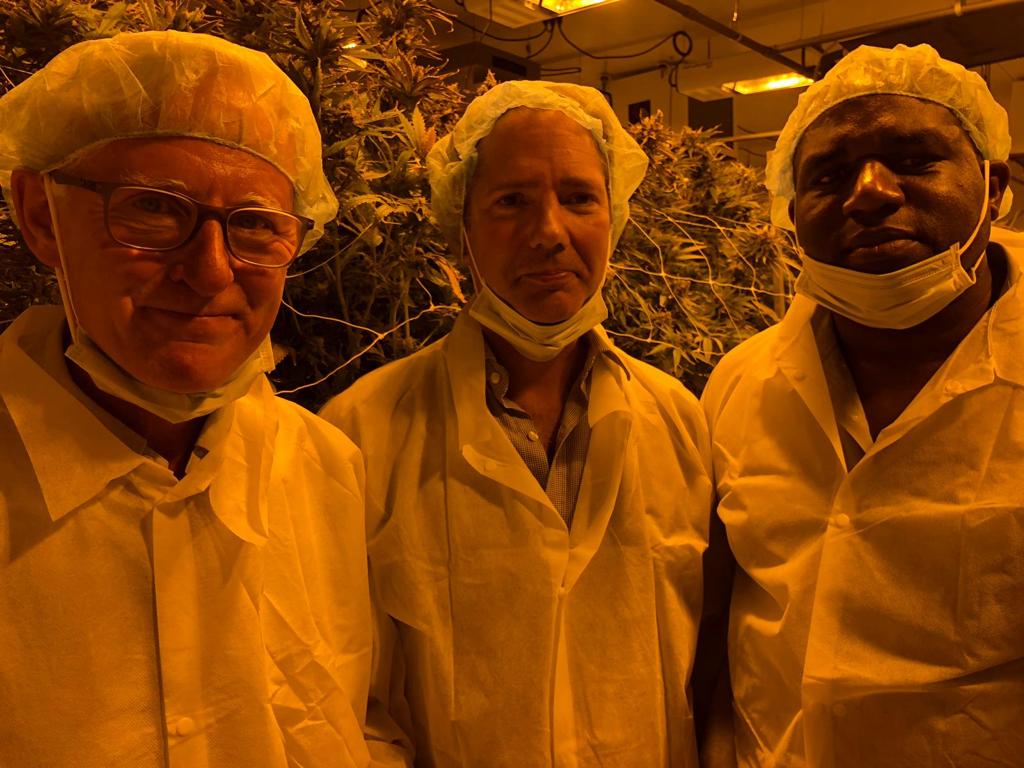 Later on day 2 of the study trip, the delegation visited an indigenous reservation that operates an unlicensed dispensary and cultivation site. The difference between the licensed and unlicensed facilities were stark; with no regulations to adhere to, the stores products were branded and a much greater variety was available to buy. The cultivation site was outside and nothing, apart from the diligence of the cultivators would stop a passerby from taking any of the plants or interfering with the crop. The community raised the point with delegates that it is essential that people such as themselves who have experienced the most adverse consequences of prohibition, are consulted from the outset should the UK proceed with legalisation. 
The third day of the trip saw the delegates visit young people's services in the local community in Toronto. 
St. Stephens House has served downtown Toronto for over 50 years to identify, prevent and alleviate social and economic problems. And Covenant House has for more than four decades helped transform and save the lives of more than a million homeless, runaway and trafficked young people. 
Both service providers agreed that legislation has had a beneficial impact on young people's wellbeing, but they warned that Canada has a long way to go and there's a lot the UK could learn from Canada's mistakes, namely the lack of involvement of minority communities.  
The delegates then heard from Task Force member Susan Boyd who provided an Illustrated History of Drug Prohibition in Canada, highlighting how racism started the drug war and hit ethnic minorities the hardest. 
Superintendent Steve Watts from the Toronto Police Service finished the trip with a discussion of the opportunities facing policing in the wake of legalisation, namely that cannabis impaired driving is now treated as a priority issue.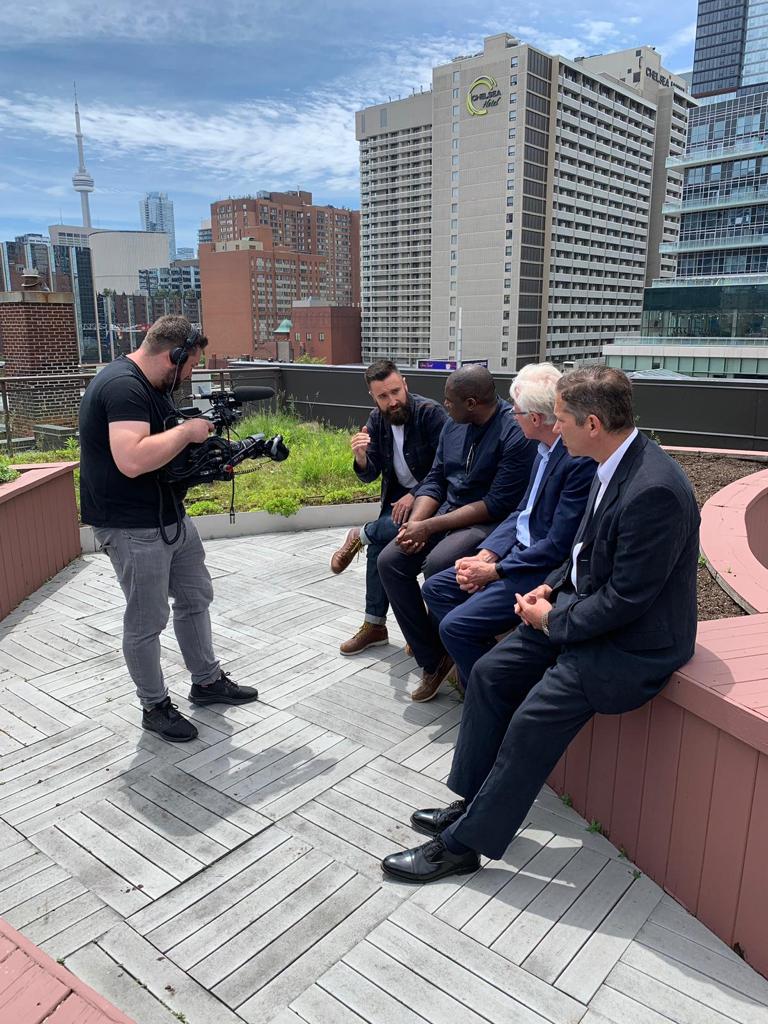 When taking part in their final interviews with the BBC, Lammy and Lamb said they both openly backed UK legalisation of the drug but acknowledged the need for proper regulation. Lamb said: "There does not appear to be the same level of debate about mental health and psychosis as there is in UK. I would have a cap on potency if legalised in the UK." 
Lammy said: "I am really worried about the amount of seriously hard, potent, skunk-type cannabis that young people are consuming and for some of them, it is leading to mental health issues and psychosis. But in Canada, you see proper labelling."
 Conservative MP Jonathan Djanogly did not back legalisation but said he remained open to the idea.
 He said: "I think we have got a lot to learn before the legalisation of recreational cannabis which I think will happen at some point. I think we're on a 10 to 15 year cycle which would mirror what has happened in Canada."
Like it or lump it, the UK seems to be on the path for legal regulation. The best course of action would be to copy Canada's successes, learn from their mistakes and introduce a regulatory model which truly reflects the needs and values of the British public.
Newsbeat Documentaries, Legalising Weed: Canada's Story: Available via @bbciplayer 
This trip was funded by Volteface who are sponsored by MPX International Corporation, a company focused on developing and operating assets across the global cannabis industry, with an emphasis on cultivating, manufacturing and marketing products. David Lammy and Sir Norman Lamb's participation on the trip was self-funded.
This article was written by Volteface's Director of Policy, Liz McCulloch
Tweets @Liz_McCll